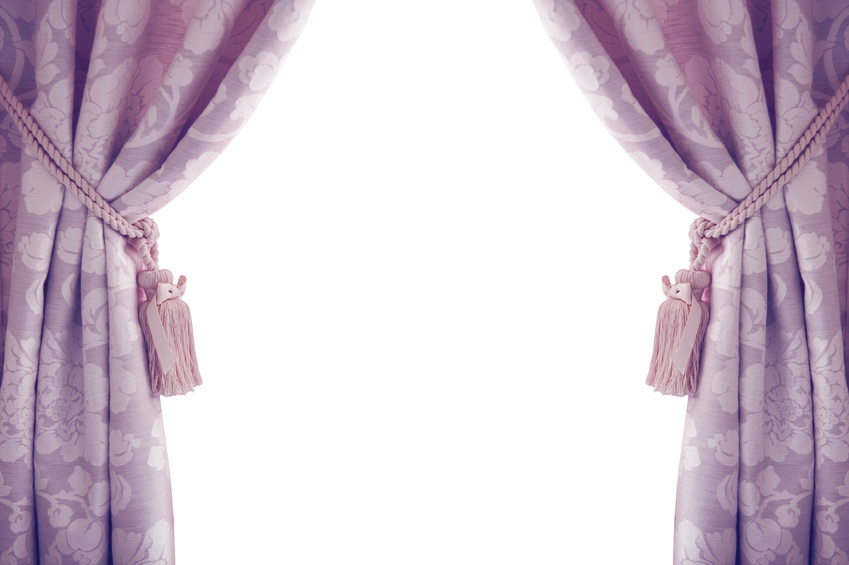 There was a time when silk curtains were a centrepiece of a room. Over time, many people switched to blinds for their understated simplicity, but vintage silk curtains often make a comeback when people choose to decorate with an ornate and antique look. What makes most of them stand apart are floral prints on solid backgrounds. To find the right ones for your room, learn what types of vintage silk curtains work best for different rooms and decors.
Ruched Silk Curtains
True standouts because they offer definition and contrast, ruched silk curtains do not follow a uniform shape. Instead, the top of the curtain features gathers that puff out from the rest of the drape and create a valence-like appearance, eliminating the need for actual valences. Ruched silk curtains come in many rich background shades, including brown, white, slate grey, gold, and burgundy. Two panels per window work best for a standout look.
Banded Silk Curtains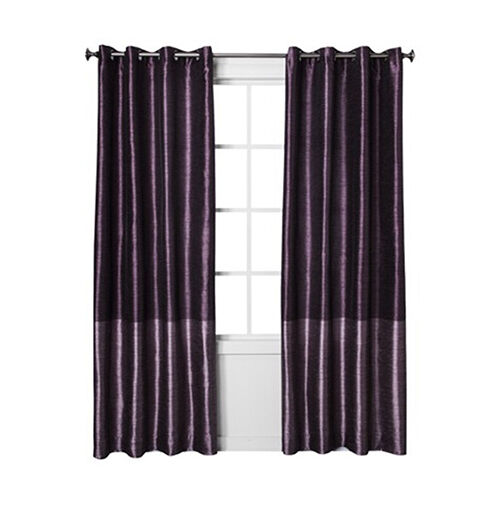 Silk is not the only material that makes up this vintage curtain type. A mix of silk and cotton create a style statement with coordinating colours that leave a contrasting look. Neutral shades help ensure the colours do not clash and still complement a room's decor. The curtains usually have the cotton section for three-quarters of the length, while the silk section stands out at the bottom and brushes against the floor. Find banded silk curtain in shades of white and coffee brown, as well as beige and burgundy.
Silk Taffeta Curtains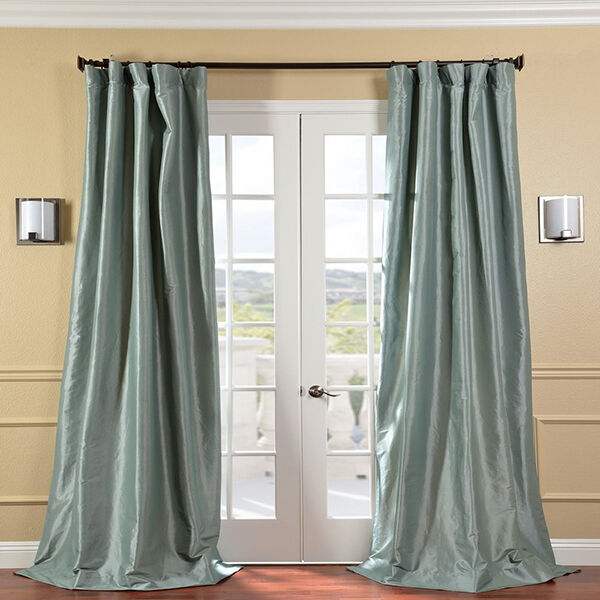 For a look with shimmer and shine, silk taffeta curtains fit the bill. These elegant drapes reflect light and you notice them the moment you walk into a room. The taffeta blends with the silk to offer a full effect and a cotton lining helps protect the curtains from nicks and tears. Do not use place large furniture in front of these drapes as it can cause the curtains to wrinkle and take away from their full effect as a room centrepiece.
Dupioni Silk Curtains
A textured silk material and ornate look define Dupioni curtains, along with a soft lustre and shine. Small textured lines run horizontally across the material and create folds rather than pleats when draped. People use this material for a variety of home decor items, and you can find it on pillows, bedspreads, and tablecloths, as well. Mix and match dupioni colours for a contrasting look in a room or coordinate the same shades across your home.
Sheer Silk Curtains
These window treatments allow in just the right amount of natural light to give a soft glow to a room without an overpowering brightness. Many people choose sheer curtains for the lighting effect and because you can see the outside through them without having to pull the panels apart. Find these curtains in a variety of shades, including pink, lavender, light blue, tan, and white.