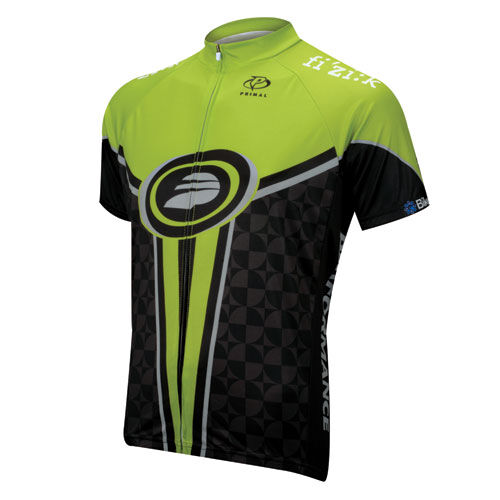 One of the most important factors to consider when cycling is what to wear. There are hundreds of different brands manufacturing clothing items for cyclists that have a rich history spanning over decades. As a result, there are many jerseys for re-sale that are considered to be vintage jerseys . They can be found alongside the newer cycling jerseys .
One such place to purchase both new and vintage cycling jerseys is on eBay. With the broad range of selling options available it allows sellers to offer both new and used products. This guide aims to look at the main differences between vintage and new cycling jerseys.
New Cycling Jerseys
A new cycling jersey is a garment that has been manufactured recently and is purchased by the buyer, brand new. These types of jerseys will be up to date with modern science and technology offering the best possible chance of improving the riders' performance.
Vintage Cycling Jerseys
A vintage cycling jersey will mean different things to different people. In it's broadest sense, a vintage cycling jersey is a jersey that was made and worn before 1980. However the date can vary depending on who is discussing the topic. Given the long history of the sport, it is possible to find cycling attire from as early as the 1800s.
It is also possible to purchase replica vintage jerseys . These are replicas of the jersey and not a true vintage. This is a perfect option for those cycling enthusiasts looking for a fashionable look but still want to take advantage of the modern advancement in cycling clothing.
Different Types Of Cycling Jerseys
Both new and vintage cycling jerseys come in a range of designs and styles. The type of cycling being undertaken will largely determine the type of jersey required. For example, a road racer has completely different requirements to a mountain bike rider. The most common are outlined in the following table:
| | |
| --- | --- |
| Racer Style Jersey | A racer style jersey is a body hugging fit designed to be as wind resistant as possible. Professional racers, mostly in high profile racing competitions, wear this type of jersey. |
| Club Style Jersey | The club style jersey is a looser fit than the racer jersey. It is designed to offer a comfortable fit for all body types. Traditionally speaking it is a happy medium between the racer jersey and the casual jersey. |
| Casual Style Jersey | A casual style jersey is a fuller cut that resembles more of a t-shirt then cycling jersey. |
Features Of A Cycling Jersey
Both a vintage and new cycling jersey will offer similar features, however vintage jerseys may not offer all of the advancements of a newer jersey. It is important to know what features are available to help inform your choice. The main features of a new cycling jersey are:
· The zip. A zip is not uncommon in clothing garments; however the advantages of a zip in a cycling jersey are often left unnoticed. What a zip on a cycling jersey does is offer a crude temperature adjustment. The longer the zip, the easier it is to offer the body more air flow when hot or warm it up when cold. The placement of the zip is equally important. Most will be in the front of the jersey enabling the cyclist to adjust this as and when required. The length of the zip will often vary, so it is worth investigating how long it is.
· Pockets and accessory pouches. Depending on the type of cyclist that you are will depend on the type of storage you require. Some cyclists will be happy to carry a backpack with them, while others will be looking to streamline their bikes as much as possible. Having pouches at the back of the jersey enables a rider to carry essentials with them like snack food. Look to see if the pockets have zips. This will help to keep what is in the jersey secure.
Fabric . Over the years the type of material used to make a cycling jersey has advanced quite dramatically. Perhaps the most exciting development has been the introduction of 'wicking' material. This means the fabric will absorb and distribute moisture (perspiration) away from the body. This helps with temperature control as well as keeping the material of the jersey dry. This in turn reduces chaffing whilst riding.
· Cut of the jersey. The cut of the jersey is different to a normal t-shirt and will offer a few additional comforts to the rider. The most useful is the additional length at the back of the jersey. This will cover all of the back and lower back when sitting in a bent forward riding position.
Vintage Verses New Cycling Jerseys
There are a few points to consider when analysing a vintage verses a new cycling jersey. This will assist in making a decision or at least point out the restrictions on both of the different models.
1. How far has cycling technology advanced and how do advancements affect the different jerseys? Ultimately over time cycling jerseys have developed in terms of the technology used to create the fabric, cut and support it offers the rider. When looking to purchase vintage jerseys, it is important to understand the advancements and acknowledge where the particular jersey in question sits within these advancements.
2. Does the jersey have the look that you are after? Most individuals will look to purchase a vintage jersey for the style and look rather the practicality. As a result, it is important to know the exact cut and look of the jersey before purchase, especially if buying it off an auction site like eBay.
3. What is the reason the cycling jersey is being purchased? If it is for a budding hobbyist looking to build up their collection of vintage cycling clothing attire or a keen cyclist who is looking for a state of the art jersey? Both these are extremely different reasons and will offer a different outcome to purchase. It is important to know the reason why a cycling jersey is being purchased and to apply that to the choice of jersey.
How To Buy A Cycling Jersey on eBay
As mentioned above, eBay is the most practical site to purchase both new and used cycling jerseys. It has the ability to sell used and new products meaning vintage can sit alongside the new. Not only that, but it also sells many other cycling equipment products includingbikes,bike wheels,cycling shorts,cycling bibs and crank sets.
But how do you find the products being looked for on eBay? There are a number of different searching options available.
· The most visible is the keyword search located at the top of every page on the site. To utilise this you simply have to add a word or broad search term to the bar. eBay will then collate all of the products that match that search term onto one page ready for browsing. If after looking you wish to extend the search even further to look for a more specific item within this search, simply use the advance search check boxes on the left hand side of the page.
· If the exact product is known then it is possible to complete an advanced search. This function is located next to the search bar at the top of the page.
· If a search of this nature is not inviting, it is possible to search via pre-organised categories. eBay arrange each product for sale into broad search categories which are then broken down into subcategories.
· Once a product is chosen, it is advisable to read both the description and look at the photo that accompanies the product. This will offer all the information required to assist in making the decision to purchase. If in doubt, be sure to Ask the Seller for additional information.
· When a purchase is ready to be made, look to see how the product is being offered. This will either be one ofBid, Buy It Now or Best Offer. Each purchase will have a different process to buy.
· It is possible to exchange money for the goods via a number of different safe and secure ways; credit card, debit card or PayPal. eBay also offer a Buyer Protection Programme for all buyers.
· If in doubt or require further information, there is additional help available on Buying Tips page.
Conclusion
There are a myriad of different reasons why a cyclist would want to buy a new cycling jersey or vintage cycling jersey . This ranges from needing a jersey to wear to wanting to add to a collection for viewing purposes only.
No matter what the type of cycling jersey is being looked for or at, eBay offer the most extensive range around. Available are both new and used products, genuine and replica vintage as well as state of the art new cycling jerseys. eBay is an easy to use site that can be accessed from home, on mobile devices or work (where ever there is internet).