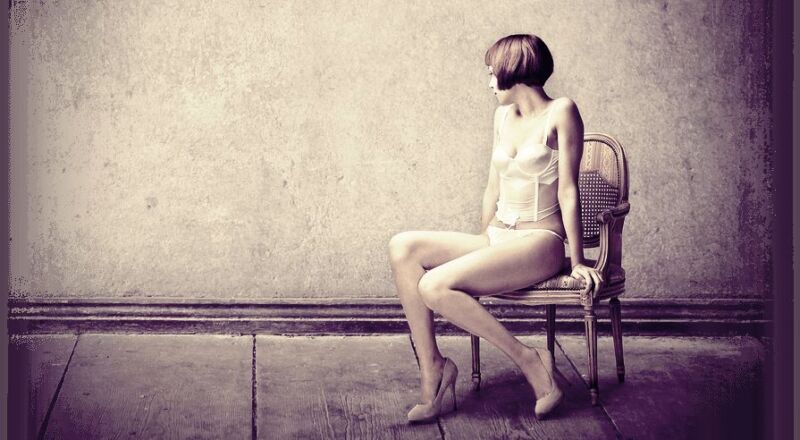 Vintage style lingerie and sex toys
Queen Anne's Lace markets elegant retro vintage style lingerie from Kiss Me Deadly, Lucy B and Sonata plus sex toys (vibrators) from Lelo and Svakom that heighten femininity and pleasure from a woman's perspective.

We have for sale the highest quality vintage-inspired lingerie to flatter and appeal to women of all ages and shapes including plus size lingerie; carefully selected and sophisticated intimate products; and other indulgent bedroom accessories - all to be enjoyed whether alone or sharing with your partner, and most importantly without judgment!

We believe that women deserve to feel elegant and sophisticated in the bedroom. We offer the highest quality vintage style lingerie designed to make women feel both comfortable and elegantly sexy; High performing intimate products that truly work for women; and other indulgent bedroom accessories such as luxurious massage oils, massage oil candles, tasty lubes, silk ties and blindfolds - all available in one place, to be enjoyed whether alone or sharing with your partner.

The portrayal of women's sexuality has been cheapened by the sex industry and it's high time women discover and explore their own personal desires without trying to 'fit in' with what they believe are the expectations of society. Nor should ladies feel like it's not OK to love sex and experience pleasure with or without a partner. Queen Anne's Lace is a safe place for you to feel comfortable purchasing the best of sex in a tasteful environment. It's a place where true gentlemen can buy sophisticated gifts for their loved ones.

All items ordered from us are luxuriously gift-wrapped. A special note can be sent with the wrapping if required. We use discreet, plain external packaging with no branding or logos.

Currently we only stock limited ranges but we are gradually growing and expanding our product range. I would be grateful to hear any suggestions you would like to see included on the site. Queen Anne's Lace believes sex should be talked about, see our blog for the lastest discussions and have your voice heard, we invite you to add your comments.

And finally, why the name? Queen Anne's Lace is a flower that means delicate femininity and we intend to live up to it, you can read more about our story here. Our range of Lingerie and sex toys make the ideal Valentines day gifts!