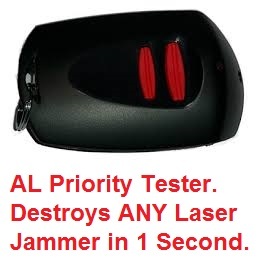 Liar Yes he is a Scam Salesman and Liar. Radar Roy I and many older Drivers (like me) know Detectors give Nil Warning. How? because many have been caught Speeding, or Hit by Cops with one fitted. I have often, even 2-3 Weeks ago.

Yes these are My Tiny simpler & High Power Jammers that have U.S. Salesmen Shitting their Britches. Take a look if you want a good Jammer for 1/6th Cost of an ALP laserjammersuk DOT com
Vortex and his 'Bottom Feeeder' Followers say the M60 cannot work, but he couldn't wait to Copy it, and there are 12 Pages on it On Amateur RD Forum.
Here it is doing just that. Same Gun and Codes as when Radar Roy and others showed us all.


My Hand British Made Jammers are Fastest Responding Jammer in the World.
I now only use United States bought and Dispatched Highest Quality Laser Diodes with Rapid Delivery.
The HP-M60 is the Daylight, IR 'White Out', Video channel stole by RDForum Member so he stated on there.
All other Jammers ALP LI LE etc use a far Slower IC Oscillator, this limits them.
See Below where a New York Customer put x1 M60 behind his Toyota Scion Badge Thanks Mr G!.
M60 any good? - Radar Detector & Jammer Idiot 'Cocky Boys Sales Forum' obviously think so.
On RDF there are 10 pages discussing them and I Quote from RD Forums Pages directly Below.


"I might try roasting it with a heat gun and try to melt all the glue off so I can actually see what's inside. I'll probably damage components in the process, but at least we'll see the circuit".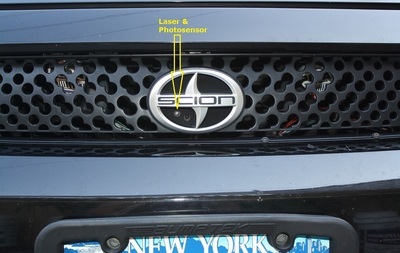 Stand Alone DIY fit in a Hammond ABS Box. Just 50x35x20mm in size. Yellow LED Dash Alert on 5 Meter wire included (or use a dash detector and leave Coiled up).

With a Typical Pro Laser3, Ultralyte 20-20 LRB UX100LR OR UL100LR or Pro Laser 2-3 Speed Gun it 'could' potentially make 80 Watts Optical Output, but that would be unsafe & complete Overkill , as the 14 Watt 1990's Lidatek Proved, protecting even large Trucks with One unit.This under-stressing means the Laser should last for many Years.


SEE MY Instructable lidar Jammer Tester, my own Design Tester, and many Laser Jammer 'Diffuser' Demonstrations on You Tube like Below.
radar-laser- jammers net

Demo above is just set up to Demonstrate the potential Raw Laser Power, not for actual Jamming yet. Too high power for a short period can damage the PN Junction, it turns Dark Brown in Colour (or Color to US Guys) and stops working. I always run these at Half Power (at Maximum).
Later I altered the settings & fitted a New Laser Diode & set it to give constant Lidar Gun Error Codes which is what all jammers do.

UK made 75Watt Max Laser Diffusers Oscilloscope developed-hand made, sensitive every Jammer unit is Bench tested on completion, so you don't need to worry if it will really work. (unlike mass Oriental items).

Don't buy these Radar / Laser Detectors shown above & below. Top is a shabby Fake of a Cobra, Cobra Electronics have confirmed it's a Counterfeit to me on 27-July 2015. Cobra items are far superior to this Junk believe me. Below models contain No IR Sensor whatsoever and are useless anywhere that Lidar Speed monitoring systems are used , like here in Britain/England. Unit does have the correct Microwave Reception 'Horn' & Tunnel Diode so 'may' well be fine for Radar Detection. Has only a Volume and City Highway settings, that's it. No Mute facility or Customisation Intelmute etc.
Skype me at lasertechsystems at skype dot com
E Mail lasertechsystems at hotmail dot com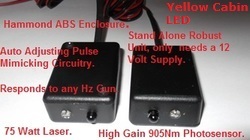 PLEASE SEE MY SITE WWW RADAR-LASER-JAMMERS. dot NET
LIDAR Speed monitoring may seem baffling to some, but is known understood Technology. It has been in regular use for 25 Years now, since the first model was unveiled, the UK Invented LTI Marksman 20-20.
Each small unit consists of an Integral receiver and a transmitter. Installed on the front of the vehicle targeted 90% of occasions by LEO's. Additional sensors can be purchased to protect the rear of the vehicle as well. Every time the device is connected it stays on Standby ready to respond to a Lidar threat in 10 Billionth a Second 10 Nanoseconds.
With ZenaGrab and others which us ANPAR and are always mounted high up.
These ANPR use a Camera & are linked to the Police PNC Computer Database. Units are always mounted too high to touch or Damage like Gatso's were.
Laser Jammers should knock out the Speed reading operation- Jam Laser Models (not K Band older Gatso's) them as any Lidar set up, but ONLY IF aligned Directed correctly at them. Otherwise only grossly disproportionate (maybe Hazardous to all) measures can affect these, tow trucks, or 007 Aston martin Type Number plates. So slowing down using Sat Nav-Waze type warnings, and also being Vigilant- Observant are the best options, as are almost untouchable.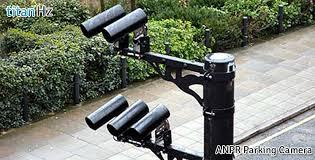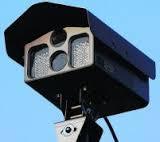 .
Consider this
. Is it really worth laying out THAT much Cash on something that especially with 3 Heads fitted, can easily land us in Jail, or Car being crushed?.
Look at 'V' the Vocal US Salesman's Sports Car. If you were a young Copper anywhere Jammers are Frowned upon (or actually illegal). Ask yourself could You see them if said Sports Car was parkedat the roadside, or by a shop or Mall?.
With such wide heads, I would think a blinder at half the Price is a far better deal personally, or one of my easy to hide HP-M60 or Target-400 Units. These will Jam very effectively, with just One unit set well back out of view.
.
Most will answer Yes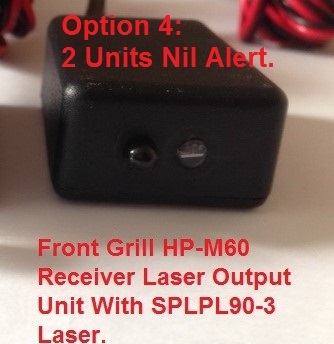 Blatantly obvious.
That means Police can impound you Car, or at least put a Marker on their Vehicle Database.
See my M60 mounted in the Hood-Bonnet Grill of a GM Vectra. Would the Policeman see that nearly so easily?. Plainly No and these do Jam effectively. If the didn't RD Forum wouldn't be copying them quietly.
.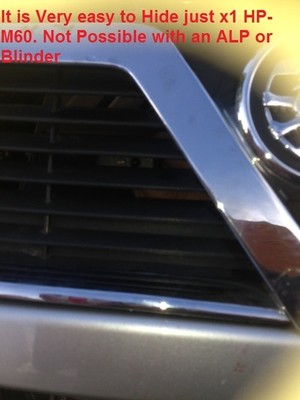 These are made in UK Europe. Simpler much faster and more reliable than most -£400 $600-$2000 Chinese made types, but as you see below very effective.
Please don't use these Garbage/ Rubbish Key Fob Testers close on any Jammer, why? because if too close, or for too long, they can Overheat and degrade damage the Lasers tiny PN Junction, The good old Magpie effect "WOW ...that's great, will it go even brighter?" POP.....
All such "Unauthorised Testing" as they call it Voids Warranty on Interceptor Blinder ALP K40, in fact every single Jammer maker.



SPLPL90-3 Diffusers Posted to US Asia Auz.All are bench Lidar Gun and IR Camera tested upon completion. 12 Month Guarantee, if not fried by Amateur 'Testing' or tampered with. I never

send any Units out without them being correctly set up tested.
Please see WWW@@@ RADAR- LASER- JAMMERS dot net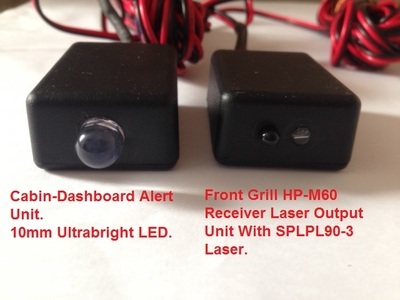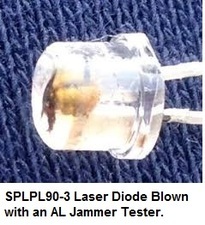 This Grill Photo with Flash deliberately on.
This is a current US-UK Lidar model but they all work the same, a rapid pulse (125-200 pulses a second) of low powered IR Laser is fired at a cars-bikes headlights number plate tail lights, in 2-3 seconds they have the driver photographed and onto the next victim. Frustratingly for Cops fully Jam-able by Blinder and Laser Star Pro systems, often detectable by a good Laser detector as reflections can carry a very very long way up to 3/4 Mile believe me (but not 100%). Stealth measures making your car a much harder less reflective target reduces the effective range a great deal (by over 60% if done well), It will take the Officer 3-4-5 attempts 6-15 seconds to 'get you' by which time a good Laser detector with be screaming it;s head off at you to brake or you may have seen the officer-operator anyway. Laser countermeasure and warning each other by enthusiastic flashing also works well. I was saved a fine & 3 points some Months ago by a considerate driver doing this.
Helping the motorist get justice