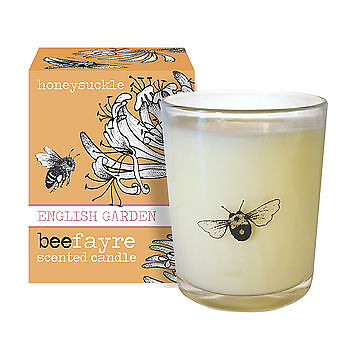 While votive candles are still used for their original purpose of a prayer or offering, most people today use votive candles to create a warm ambience or to add scent to a room. Votives are generally small, though larger than a tea light. Considering their small size, votive candles throw out a lot of scent and most have a long burning time. Both these qualities have contributed to the increased popularity of votive candle use in the home and for special occasions. Votives make ideal table decorations for dining as they contribute to the atmosphere without the visual interference that commonly occurs with tall candles. For added interest, they can be layered at different heights. A few votive candles placed around the bath are ideal for a relaxing or romantic experience while citronella scented candles ward off insects.
Types of Votive Candle
The standard votive candle is 2" tall by 1 ½" in diameter, but many votive candles may be slightly smaller or larger. Votives also come in a variety of shapes. The majority have a burn time of at least 10 hours. It should be noted that a votive candle that is not in a container will burn out faster. Votives burned in a holder are also safe, but still should not be left unattended when lit. Votives are available scented or unscented. The other major differences in votives are the type of wax used. Paraffin, beeswax, soy, organic plant wax, and combinations of these waxes are all available from stores or eBay. Battery operated candles are another option.
Paraffin Wax Votive Candles
Paraffin is derived from petroleum, and there has been some concern about toxins being released into the air. However, paraffin wax has also been used safely in the preservation of foods for many years and there is little evidence to show that anything harmful is released from the candles. For those who are not comfortable with paraffin, other waxes may be a preferred choice. The advantages of paraffin are that it remains hard, intensifies colourings, and holds scents well.
| | |
| --- | --- |
| Standard sized white paraffin votives. Scented or unscented. | Unscented, white paraffin votives are possibly the cheapest of all votives. They are usually sold in bulk packs making them an ideal choice for weddings or other large events. When using a large number of candles, it is generally recommended to use unscented or lightly scented candles as some scents can become overpowering. |
| Coloured standard sized paraffin votives. Scented or unscented. | Useful for weddings or other festive occasions with a colour theme. Can be purchased singly or in bulk lots. |
| Standard votive candles with container included. Scented or unscented. | Often available as singles, doubles, or in small sets. Containers can be reused. Purchasing with a container can be cost effective, although when a large number of candles are required, it may pay to research cost benefits of purchasing bulk containers separately. |
| Square small votives. Scented or unscented. | May be found with or without containers. Having a ready made container can save the trouble of finding a container to fit. Often available in packs. |
| Small ball shaped votives. Scented or unscented. | Not as common as standard or square shaped votives, but still readily available. May come with or without holder. |
| Sampler votives. Normally scented. | Sold in singles or packs. Samples offer an opportunity to try out different scents in the home. Normally cellophane wrapped without a holder. |
Soy (Soya) Wax Votive Candles
Soy is a softer wax than paraffin, and it is considered by many to be more environmentally friendly. Soy is a non-toxic vegetable wax that pools easily enabling it to throw off a rich scent shortly after lighting. While unscented soy votive candles are available, by far the majority are scented. Many come in attractive plain or printed glass jars. Some votives also come with special meanings attributed to the colourings or aromas used. Information is usually given on what scent is used, and whether purpose-made candle fragrances or pure essential oils have been used. Aromatherapy essential oils are said to have therapeutic effects beyond just the scent. The shape of the votives is normally either standard or moulded to the container they come in. A variety of burn times are available in all soy votives with the norm being 10-15 hours.
| | |
| --- | --- |
| White scented small soy votives in jars. | Usually sold in sets of 6-12. Bulk orders are often available for weddings. |
| Coloured and scented small soy votives. Standard size and shape. Cellophane wrapped. | Huge variety available in many colours and aromas. Suitable for home or special occasions. |
| Coloured and scented. Packs with containers and spare candles. | Useful for ongoing home use. Also suitable for gifts. |
| Scented, coloured soy votives with container and gift box. | Usually sold as singles, although some may be available in packs. Ideal for gifts. |
| Larger soy votive candles | Normally sold as single candles in a larger jar. May also come in a gift box. |
Beeswax Votive Candles
Natural beeswax has a distinct and pleasant aroma of its own. Sometimes other scents are added to compliment the beeswax. Naturally coloured beeswax votives are the most common, but other colours are also available. A range of burn times are available.
| | |
| --- | --- |
| Rolled beeswax votives. Natural honey colour or sometimes in white, green, pink, or red. | Available in a variety of votive sizes. Normally sold without containers. Suitable for any room where a natural look is desired. |
| Poured beeswax votives with container. | These come in a variety of sizes and colours, the most common being a standard sized natural colour in clear glass. Suitable for any decor. May be available in bulk packs. |
| Poured beeswax votives without container. | Often purchased in bulk. Sometimes packed in environmentally friendly wrapping rather than cellophane to keep with the natural theme. |
| Heart shaped beeswax votives. | A cute look, ideal for valentines day or as gifts. |
| Other shaped beeswax votives. | Available in a variety of colours, often with added scents. |
Organic Plant Wax Votive Candles
These votives usually contain natural palm wax although other organic plant waxes may be used. Organic votive candles are usually scented with natural fragrances or essential oils and often have a burn time of 15- 25 hours.
| | |
| --- | --- |
| Scented, gift boxed votives in glass containers. | A variety of scents and colours available. Suitable for anywhere in the home and for special gifts. Usually sold singly. |
| Scented, without container. Single or multi-coloured. | Choose to suit decor and individual preference of scent. Suitable as gifts. |
Battery Operated (LED) Votive Candles
LED votive candles are a useful choice for those who are concerned about safety, or who do not wish to replace their votives on a regular basis. They offer ambience without the real flame or wax. These candles are not usually scented.
| | |
| --- | --- |
| Plain or printed glass | Frequently sold in packs, sometimes gift wrapped. Colour of flame may change. |
| Frosted glass | Suitable for adding diffused light to a room. |
| Coloured glass | Usually available singly or in single or multicoloured sets. |
Accessories for Votive Candles
All kinds of small containers are available for accommodating votive candles. Keen candle lovers may also wish to make their own votive candles. Soy wax is considered the easiest for novice candle makers to work with. Votive candle making supplies such as moulds, waxes, wicks, and fragrances can all be found on eBay. Beautiful displays with votive candles can be set up in a large dish. Add natural or glass coloured pebbles to partially bury votive candles (with or without holders) for a unique and creative display.
| | |
| --- | --- |
| Votive candle making kit sets | Come with instructions and equipment. Suitable for beginners. |
| Waxes | Soy, paraffin, and beeswax are the most readily available. Rolled beeswax votives are the simplest starting point. |
| Wicks | Tabbed wicks are the norm for votives |
| Fragrances | Essential oils, or specifically designed candle and soap fragrances are suitable. |
| Decorative pebbles | Suitable for creating interesting displays using votive candles. |
| Glass containers for votive candles | Available in a range of shapes and sizes. Can often be purchased in bulk |
Finding Votive Candles on eBay
Votive candles are found within the candles and candlesticks category. The search bar makes it easy to narrow down enquiries to votive candles and different types of votives. Sellers frequently have a number of the same candle available which will be shown when clicking the item. Shipping costs are often the same up to a specified number of candles as for one. Combined shipping is also often an option.
Conclusion
Whether lit as a prayer or offering, or simply used for their scent and light, votive candles are a beautiful way to add something special to any room or occasion. These small and inexpensive delights make great gifts and are suitable to use indoors or out. A touch of elegance and a hint of fragrance can be added inexpensively to brighten any day. A large display of votive candles can be spectacular while a single small light can touch the spirit just as effectively.