WARNING!
"COLD STEEL" PUSH KNIVES & KNUCKLE DUSTERS.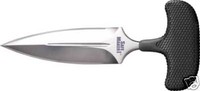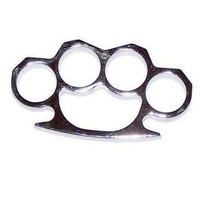 DO NOT BE TEMPTED TO BUY ONE OF THESE WEAPONS, THE SOLE PURPOSE THEY WERE MADE FOR IS TO CAUSE SERIOUS INJURY AND TO KILL, BOTH OF THESE ITEMS ARE ILLEGAL IN ENGLAND, USUALLY PURCHASED FROM SPORTING GOODS STORES IN THE U.S.A. VIA MAIL ORDER, SHOULD A PACKAGE CONTAINING THESE WEAPONS BE OPENED BY CUSTOMS & EXCISE ON ENTERING THIS COUNTRY THEY WILL BE DESTROYED AND YOU COULD FIND YOURSELF WITH AN HEFTY FINE AND QUITE POSSIBLY A PRISON SENTENCE!
THE SAME GOES IF YOU ARE CARRYING THESE DANGEROUS WEAPONS ON OUR STREETS...IF YOU ARE STOPPED AND SEARCHED BY THE POLICE AND THESE ARE FOUND ON YOUR PERSON YOU WILL BE ARRESTED, THERE CAN BE NO REASONABLE EXCUSE FOR CARRYING THEM, PLEASE DO HEED THIS WARNING !!
* IF YOU FOUND THIS GUIDE TO BE OF INTEREST PLEASE VOTE FOR IT BY TICKING THE "YES" BOX BELOW.
GUIDE JULY 2009 By Ken Lambourne.