Whether you are new to dressage or an old hand, the right saddle can enhance the symbiotic relationship between you and your horse. Expertly designed and crafted specifically for the sport of dressage, a WOW saddles are comfortable and well made. Selecting the right saddle takes some research, but when you find it, your riding will show the difference.
About WOW Dressage Saddles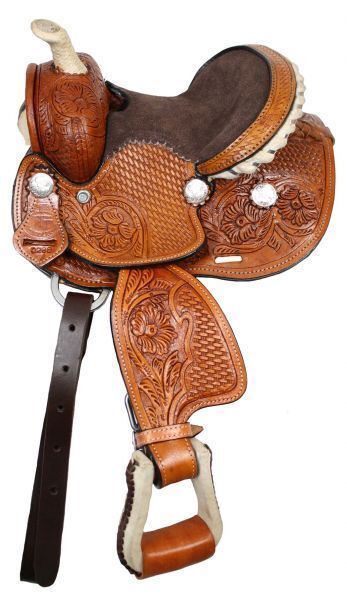 Dressage saddles are an offshoot of the forward saddle, which keeps the rider close to the horse and allows forward leaning when jumping. Placed forward on the horse's withers, dressage saddles keep the rider upright. Crafted with minimal leather, the dressage saddle allows the horse to feel even a tiny change in the rider's directions. Fitted out with the proper saddle, hat, jacket, and boots, the rider and horse look professional and competent.
Fitting a WOW Dressage Saddle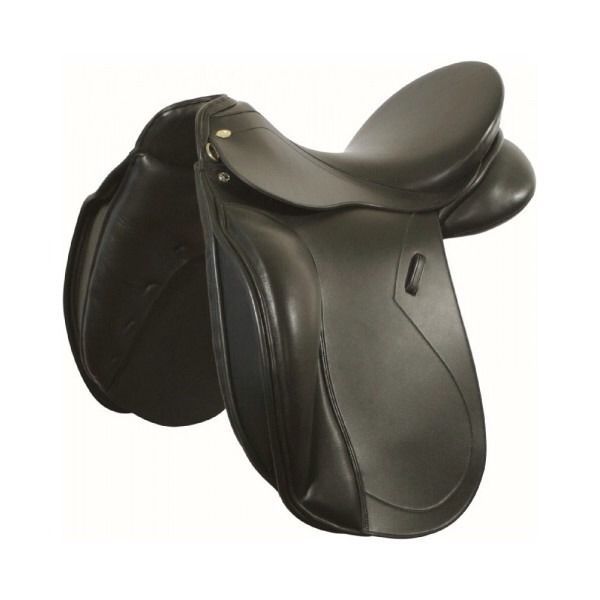 Measure a straight line from the saddle nail to the centre of the cantle. This gives you the actual tree size of the saddle. Most sizes below 17-inches are for junior riders or very small adult riders. The most popular sizes of 17-inch and 17.5-inches fit most adults, while the 18-inch and above work for the taller, larger rider. A letter denotes the width of the saddle. Narrow is an N, medium is an M, and the W and XW denoted larger riders. These can also be numbers, as in 2, 3, 4, and 5. Many close contact saddles come only in a regular medium tree width with bespoke options for narrow and wide. The girth should be comfortable and snug without binding the horse.
Flap Options
WOW equestrian saddles offer options in flap sizes to suit riders of different leg lengths and body height. WOW denotes flap sizes by the numbers 1, 2, and 3, occasionally with an intermediate size designated by a plus sign. You can also find flaps designated with the more simple and easy to understand regular, short, forward, or long options in both size designations.
Fitting Saddle to Horse
The length of the horse's back affects the optimum saddle size and the correct choice is essential to protecting the horse's back from pressure. If the saddle is too long, it sits too far back on the horse, resting on the loins and causing pressure. The rider must ride centrally in the saddle seat to allow for good balance and free movement. While on the horse, the equestrian should sit as central to the horse as possible. The rider's knees should fit comfortably on the kneepads, just below the kneeblock. The height of the pommel should be slightly lower than the highest point of the cantle.