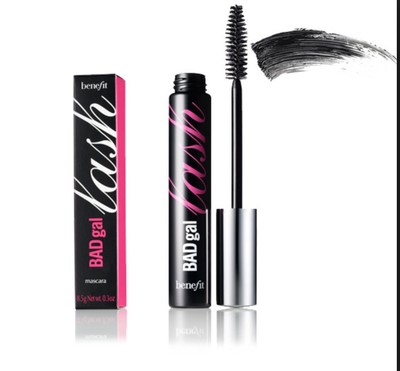 Benefit bad gal lash
Want to have that false eye lash effect look but by using your own lashes, we'll look no further. This product knocks the socks off every mascara I have ever owned and this is a cult product for every girl in the 21st century. Yes it may be pricer but it's the best. The sleek design of the bottle and the cute packaging will make it look great on every girls dressing table and will be a disappointment if it's not in my stocking this christmas. The product glides on making the lashes appear fuller and thicker. It comes in a variety of colours but I choose black for a dramatic look, it stays put all day and it doesn't clump or flake like some others o have used. With it been such a strong holding product invest in some good make up remover or you will be there until the new year trying to get it off. Your peepers will defiantly be noticed this holiday season if you are wearing this mascara. If you are looking for a treat , Santa has come early ladies.

Benefit products
To achieve this look, I use with benefit eyeshadow primer and their waterproof mascara. It also makes your natural bottom lashes look just as dramatic. Reviewing for buzzagent.