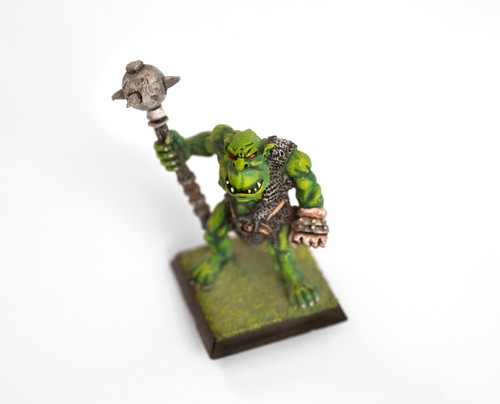 When it comes to strategic war games, Warhammer has long been at the head of an industry that is worshipped by its enthusiasts. People deciding to take up a war game as a hobby have chosen the Warhammer series thanks to the vastness of everything in the game.
This buying guide will focus on the detailed scenery that makes up the battlefields on which battles take place. The guide will explain a little bit more about Warhammer 40K, how to buy and assemble scenery, and the best way to complete a transaction on eBay safely and securely.
What is Warhammer 40K?
The first version of Warhammer 40,000, or 40K, was released in 1987 and is a futuristic version of the original Warhammer Fantasy Battle game.
Players buy and paint a selection of 28mm scale models of creatures, soldiers and vehicles. These are then moulded into squads that go into battle against teams assembled by other enthusiasts
Games are turn-based and can last for days, with model shops, such as Games Workshop who own the franchise, hosting the match-ups or campaigns.
Various factions and races exist in the game with the main battle being pitched between the Chaos and the Order.
There have now been six editions of the game and the latest was released in June 2012. Each one introduces a slightly new set of rules that challenge the player even further.
Why is Scenery Important in Warhammer 40K?
The landscapes and scenery over which the game is played have a big role as the distance between models affects how much damage can be inflicted on opponents.
Customisation is at the heart of most enthusiasts minds when it comes to Warhammer 40K and the scenery is no different.
Ready-made scenery can be bought from Games Workshop and other suppliers directly. Most enthusiasts choose to create their own scenery though as there's a higher level of personalisation available and pieces of scenery are easily obtained.
The next sections outline the different types of scenery available as well as how to get started with Warhammer 40K scenery.
Getting Started with Warhammer 40K Scenery
When constructing a Warhammer 40K landscape for the first time a good place to start is a ready-made kit.
There are a number of these available and they can be personalised by buying paint and various other items to place on them.
The other way collector's start off is by buying fabric and building up a set from scratch. The following table looks at the two different starting points and what characterises each:
Starting Point

Description

Scenery Kit

Superb starting point that means less time is spent constructing scenery and therefore more time to hone an army.

Can be added to easily.

Fabric

More affordable way to start building scenery.

Level of customisation is higher.

Can also be added to easily.

Higher attention to detail is required when constructing.
Warhammer 40K Bitz
New pieces of scenery are regularly referred to as Bitz and almost everything in the world of Warhammer 40K scenery can be customised.
All scenery can be bought ready-made or there is the opportunity to create from scratch using guides available both online and from the Games Workshop.
The table below lists the Bitz that can be bought with a short description alongside each and how they can be utilised:
Scenery

Description

Trees

One of the most popular pieces of scenery that can be put anywhere on the landscape.

Affordable and make the board look more realistic.

Craters

Dips in the ground that can be bought ready to go on the board or custom-made.

Battlefield

An area, free from other scenery, where all the action takes place.

Usually the centrepiece of the board but can be placed elsewhere.

Forests

Can be acquired as a forest or made into one by gathering a large number of trees.

Cities

A number of these on the board add to the realism and are a good place to keep the army when not in battle.

Height level must be taken into account.

Ruins

Look like remnants that have been left from battles that have taken place in the past.

Water Features

Separates parts of the landscape from each other.

Can be crossed using other Bitz.

Bridges

Cross water-features and other obstacles using them.

Must make sure they are wide enough for figures to cross over.

Roads

A simple way for vehicles to move around the map.

Easy to make as can just be painted straight onto landscapes.

Hills

Make the landscape more challenging and can be created using a carrying number of gradients.

Objective and Strategem Markers

Only used in certain versions of the game and mark points players need to get to.
Scenery Rules
Every version of Warhammer 40K comes with a different set of rules and these must be adhered to when taking part in the hobby.
The rules not only relate to game play though. Scenery is subject to certain rules and if they aren't followed, the game won't be played on the board involved.
Rules linked to scenery include having cities at the correct height level, visible lines of sight for figurines in certain areas and many more.
Models must be able to fit across some obstacles such as bridges and if they don't will be another reason as to why the item in question won't be used.
Caution Over Custom Scenery
A large number of Warhammer 40K enthusiasts decide to create their own scenery and there's a large amount available to buy on eBay as a result.
As all of it is custom made, buyers must be careful when purchasing as it may not fit all game boards.
Take extra care to look at the photos that are on the item page and be cautious if any of them are too blurry.
How to Buy Warhammer 40K Scenery on eBay
eBay is home to one of the largest catalogues of Warhammer 40K items anywhere online with new, used and customised items catering to every buyers needs.
Sellers offer a service that is unrivalled and most will have an extensive knowledge stemming from the fact they're experienced sellers and collectors of Warhammer 40K merchandise.
Scenery from Warhammer 40K is just one of the expert subjects they cover and any piece for sale will have a detailed guide on what it is.
To search for Warhammer 40K Scenery on eBay, first visit the Toys & Games category. From the list of sub-categories that follows choose the Wargames & Role-Playing option and from the list underneath that click on Scenery, Props & Paint. That will take you to a list of items and on the left hand side there will be a number of options. Under type, choose the Warhammer option.
From there on you can choose to narrow it down even further by picking from various options including Terrain, Buildings, Trees/ Foliage and others.
As Warhammer 40K Scenery is such a specialist subject it's easier to find what is needed by searching for it by name. This is done by using the Search Box, which is present at the top of every eBay page.
When looking through Warhammer 40K items be sure to constantly review all the information that is on the page and check everything is in order.
If at any time you're unsure about item details, don't hesitate to Ask the Seller a question to find out more. There is even a Buying Tips section that will provide even more help if required.
When ready to Buy, put a Bid in, choose to Buy it Now or lodge your Best Offer. Using PayPal to checkout makes sure the transaction is secure.
Safety Considerations When Buying
When purchasing an item from a seller on eBay it's important to take many factors into consideration, with the person's transaction history of utmost importance. Look out for whether there has been any negative feedback left on the profile and what the nature of the problem was.
Most eBay sellers will have some feedback left on their profile and if none is present it's another reason to go over everything carefully before making an order.
Before placing a bid read through the conditions of sale a few times and if anything looks untoward use the Ask the Seller option.
Conclusion
Warhammer 40K is considered the ultimate in strategy games by wargame enthusiasts and playing is only half the fun. Building a squad and a terrain on which to fight them is just as important and scenery is an element that war games cannot do without. When buying scenery there are a number of questions to take in consideration before completing a purchase, including:
Do you want to buy manufacturer made parts or custom-made?
Can your squad fit over all the obstacles on the board?
Does the scenery adhere to the rules of the game?
Once you've answered these questions it should give you the best idea possible of the pieces of scenery that are essential to your landscape. Once you're confident the item, or items, in question are right then use PayPal to complete the transaction safely and securely.