Many gamers covet Warhammer Blood Bowl miniatures. These miniatures typically span 28 mm and are used in Blood Bowl, a turn-based fantasy football board game, to represent a contest between two teams on a playing field. Using Blood Bowl dice, cards, and counters, players attempt to score higher than the opposing team. The Blood Bowl game is set in the fantastic universe of Warhammer.
First Edition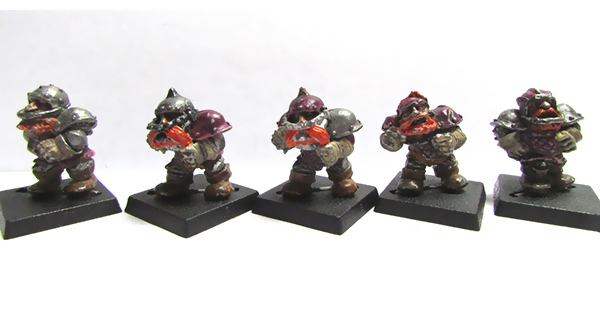 Games Workshop first released Warhammer Blood Bowl in 1987. While many of the game elements have remained unchanged throughout the various re-releases, small, two-dimensional pieces of cardboard in this first edition boxed game represented players. These Blood Bowl miniatures came included in the game box. Later that same year, Games Workshop released their first metal miniatures. Each miniature is individualised and of a different race; whereas, later editions focus more on one or two races. First edition Blood Bowl miniatures, especially the Lesser Goblin, are quite rare, and as such, sell for an increased value.
Second Edition
The second edition of Blood Bowl was released in 1988. This version of play focused less on the battlefield mechanics and more towards brutal sports-oriented play. The game included 28-mm plastic miniatures of Blood Bowl Orcs and Humans. An alternative set of metal miniatures was made available from Citadel Miniatures to represent more of the other races, including Blood Bowl Elves, Goblins, and Dwarves. The Skaven and the Halfling were also introduced as new Blood Bowl star players. In 1991, Games Workshop released Kerrunch, a light version of Blood Bowl. Predominantly aimed at a younger crowd, this starter version featured simplified rules and came with 24 plastic miniatures. Kerrunch miniatures are highly coveted amongst collectors.
Third and Fourth Edition
The third edition of Warhammer Blood Bowl came out in 1991. It featured a completely new range of miniatures, including different versions of plastic 28-mm Orcs and Humans in the box set. The fourth edition, released in 2002, is almost identical to its predecessor; all miniatures remained the same.
Rarity
Expensive Warhammer Blood Bowl miniature teams tend to be those produced in limited numbers. Miniatures, such as Blood Bowl Chaos, Dwarves, Halflings, and Snotlings, often sell for a large sum due to their rarity. Still, collectors prefer particularly for early miniatures, especially elves, to more modern varieties.
Authenticity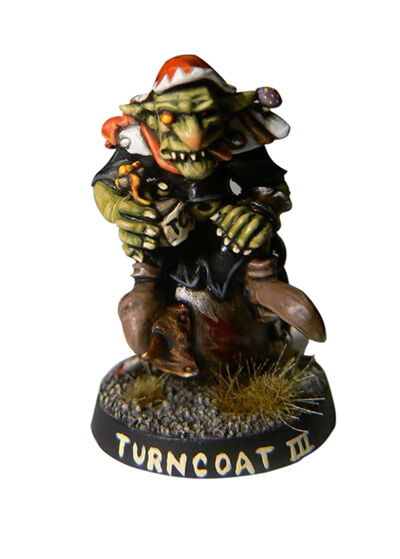 Many miniatures have their year of make carved on their bottom. Still, avoid miniatures that feature flash around the moulding or are supplied with no base, as these are sure signs of recasting.