Fake Dolls from China may contain harmful chemicals linked to cancer!

I've found a few of these circulating on E-Bay in the past couple of weeks. They are fakes from China and Trading Standards are concerned that the dolls may contain harmful chemicals which have been linked to cancer, infertility and birth defects.

Very worrying in a child's toy! There may or may not be anything in it, but is it really worth risking your child's health to save a few pounds?

Fake Elsa's are pretty easy to spot if you know what to look for, so I have provided a quick guide to help.

Also, if you want to buy a Snow Glow Elsa, don't be ripped off by people trying to charge you £60+ for a £35 doll!! We provide a regular stock feed on our Facebook and Twitter pages when the big stores get their stock in.

Happy New Year! Stay safe xxx.
Tumble Toys.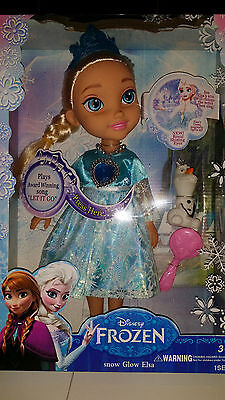 How to Spot Fake Elsa

1. The packaging is different. Real Elsa only has a picture of Elsa on the front, the fakes have both Anna and Elsa

2. The word "Snow" should have a capital letter!

3. Fake Elsa has a heart around her neck - Real Elsa wears a snowflake necklace.

4. Fake Elsa's tiara is dark blue - Real Elsa's is light blue.

5. The quality of Fake Elsa is quite poor.

6. Fake Elsa comes with a pink hair brush - Real Elsa does not have one.

7. Fake Elsa is made from a darker coloured plastic than Real Elsa who is quite pale in comparison.

8. Fake Elsa has horrible blue shoes - Real Elsa has nice classy slippers.

9. Fake Elsa has matted hair - Real Elsa's hair is softer and fuller.

10. I haven't tested this, but I'm guessing the sound quality of Real Elsa would be much better than the fake version!

11. Real Snow Glow Elsa starts to talk/sing when you press her necklace or raise her arm. This doesn't work on Fake Elsa, you have to press a button on the back. How is that even fun for a child??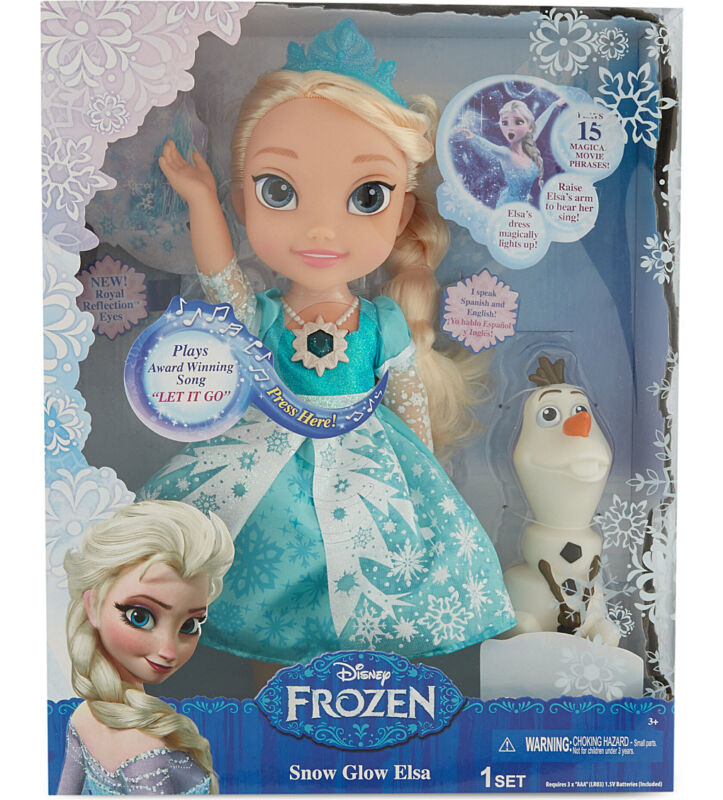 Add a caption
Real Snow Glow Elsa - the one you should buy (but not for more than it's RRP of £40!)