Have you always wanted
thick
,
healthy
hair bursting with vitality? Well it isn't too hard if you take the correct steps and consistently work towards your goal.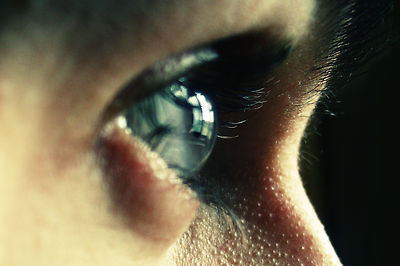 The key is understanding that all functions of the body are in some way
connected
to each other, so if you notice that each time you stress, you become ill then it is best to assume a link and build on it by
observation
and being more aware of what affects your body.
There is
huge variation
between individuals and so to optimise results, whether it is to grow thicker hair or lose weight, you need to know your body inside out.
Follow these simple steps to help you on your way to grow thicker hair:
1. Improving your Diet
This doesn't necessarily mean become a health freak or live off vegetables. As mentioned above, be aware of
what reacts well with your body
.
Generally,
fried
,
sugary
and
processed
foods all tend to cause
inflammation
in the scalp which is why it can contribute to thinning hair or hair loss. Inflammation is your enemy when it comes to problems with the hair, so
reducing inflammation is your priority
.
You individually may suffer from more inflammation from certain types of sugary/fried foods so it is best to avoid those but the aim is to observe the effects of it on your body (and not just physical changes, mental changes too!).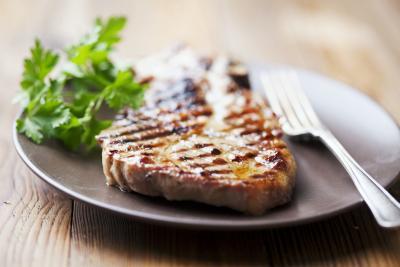 Over time, you will understand better what your body reacts well with and what should be left out of your diet. However you do have to
eat nutritious foods
too because for hair to thicken it needs essential vitamins and minerals such as
Biotin
,
B-complex
and
Vitamin E
.
These can be found in red meat, poultry, fish and leafy grains. It is best to avoid nuts even though they do contain these vitamins because of unhealthy levels of mercury present in them.
2. Massaging your Hair
To fight the evil that is inflammation, your strongest weapon is to
increase blood circulation
. This not only reduces the inflammation causing hair to thin, but also
increases oxygen supply
to your scalp allowing your hair to 'breathe;. Simply massaging your hair for
15min daily
is enough to stimulate it and dilate blood vessels to reduce inflammation. After a week, you will notice your hair is much thicker and if you suffer from hair loss, then the number of hairs falling will dramatically fall too.
If you think this isn't an effective tip, then you should know that minoxidil, a topical hair loss drug, works much in the same way. It was originally used for heart conditions but accidentally discovered it helped with hair loss - this is because it increases blood supply on the scalp. The only difference is that the drug can have severe and
unpleasant side effects
.
3. Avoid harsh products and styling
Using strong shampoos and branded hair products for thickening your hair is a lost cause and will only strip your hair of its
natural oils
and
moisture
. All effects from them are
temporary
as they only thicken the hair shaft which will return to its original state once the use of the product has stopped.
If that wasn't bad enough, they regularly cause side effects such as faster hair thinning and hair loss in the long run so by using it - you are on a
fast track to baldness
.
Alpecin shampoo, a caffeine based formula claims to help your hair when its studies are flawed as they were tested in a test-tube environment - not on an actual human head. This
ignores all human hormones
which affect hair thickness and so results are biased. This limited information provided by these large commercial brands is responsible for many people who continue to suffer from thin hair.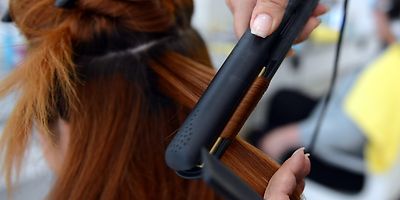 Styling can also be a major hinderance in your progress as the temperatures reached by straighteners/rollers
break down the proteins
in your hair.
As a rule of thumb,
the less you do to your hair in terms of physical contact, the healthier and thicker it will be
.
4. Use Taoist Soap
Unlike other products,
Taoist Soap
detoxifies your scalp and
increases blood circulation
so when applied on your hair it reduces inflammation and allows hair to
thicken naturally
.
There are several studies which provided conclusive evidence for the effectiveness of taoist soap on hair thickness and hair loss which was much more effective than the 3 others shampoos (FAST, Alpecin, Lee Stafford) used in the experiment.
After a 2 month trial in a sample of 950 subjects, on average, taoist soap increased hair thickness by
30 micrometres
whereas the second most effective shampoo only increased thickness by less than 2 micrometres.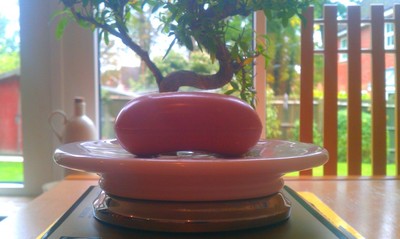 This soap contains
natural
,
rare
elements found in Korea blended together to create one of the
most powerful yet gentle soap
for hair on the market.
Since it made from naturally occurring elements, there are
zero side effects
to the soap and none have been reported till date.
Thousands of positive user reviews
have sworn by it so it is definitely something you should have in your arsenal if you are serious about growing thicker and healthier hair.