As a tree that grows up to 30 m tall and lives 1,000 years, the cedar has long been revered, but its sultry, woodsy aroma is what draws so many to it. Companies scent collages with it, people put it in their wardrobes, and some start to use cedarwood oil in aromatherapy to relieve ailments and relax.
Add Cedarwood Oil to Shampoo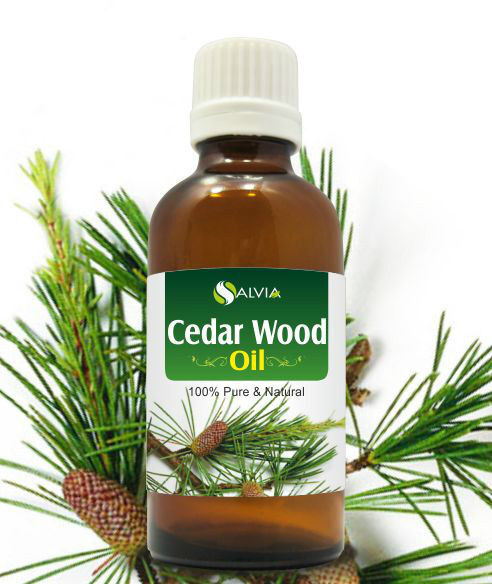 Cedarwood or cedar oil can be beneficial for scalp conditions. It reduces dandruff and itching, helps heal the skin, and reduces hair loss. People can use it by adding several drops to their shampoo or conditioner. Combining it with rosemary makes the mixture even more effective when combating hair loss. During the shower, users also can smell them, which is said to be therapeutic and relaxing.
Inhale Steam from Cedarwood Oil
Cedarwood oil affects the nervous system and works to reduce stress and anxiety. Thankfully, it has a lovely smell, so inhaling it is not a chore. Put a mixture of oil and water into an aromatherapy diffuser according to the product instructions. The device releases a steady amount of steam into the air. Users can nearby and inhale the steam for a while or just leave it on and fill the home with the woodsy scent. Aromatherapy oil burners are also effective, but since they do not convert the oil into steam, it precludes inhaling. However, the scent alone may prove beneficial to the nervous system.
Take a Bath in Cedarwood Essential Oil

Taking a bath with essential oils allows the body to absorb the oil through the skin and creates infused steam the person can inhale at the same time. Cedarwood oil baths are supposed to help a number of skin conditions, such as acne and eczema, as well as lung conditions, such as asthma, colds, coughs, and bronchitis. Since the oils are relaxing, they are also beneficial for insomnia, high blood pressure, and ADHD. Simply put a few drops of cedarwood oil into a tub of warm water and then take a bath. For maximum benefit, also add sandalwood and orange oil. Look for essential oil sets that come with multiple kinds of oils.
Apply Cedarwood Oil Directly to the Skin
Applying the essential oil directly to the skin allows the body to absorb it in concentrated amounts. Those with a skin ailment can put 1 to 3 drops of oil directly onto the area and rub it in. Those who do not have a particular problem area, but want to experience its benefits, can put 1 to 3 drops on the top of their foot and then rub it in.