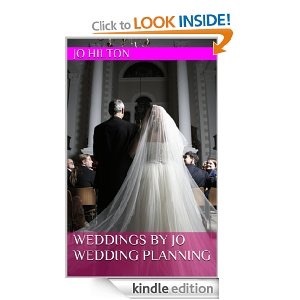 Where to start. #Gotitfree
Congratulations you are engaged! So where do you start? The first things you have to do is to book the church or register office.
Finalise a date as churches especially get booked, sometimes a couple of years in advance. That being said if you want to book later on you can often get some great last minute packages at large hotels.
Finalise the date and the details such as will you pay to have the bells ringing, what hymns are going to be sung, will the church have flowers there already such as pew ends or will you have to pay to have them made.
The next thing is to book your reception venue as once again, they are often booked up several years in advance. Discuss your choice of meals, do they provide the cake, will you have a buffet for the evening guests. What kind of drink for the toast will you have. Can you bring your own drink in and if so, does the venue charge a corkage fee. Don't be afraid to barter the price down especially if certain details don't matter to you and your fiancé or partner.
can you book rooms out at the venue to stay the night before the wedding and the night of the wedding.
The morning after the wedding you can all have breakfast together before leaving.
Venues often provide tablecloths, chair covers and sashes so find out if that is all included in the price and what colours are available. Do they have an in-house florist or someone they use regularly that knows the venue well and can provide a better price. Don't forget to get quotes from other florists.
So what can you buy from eBay? Almost anything! eBay is your world's oyster.
if you decide you do not want fresh flowers or want to make your own flowers you can buy everything you need. Search words such as: Florist, floristry, silk wedding flowers, artificial wedding, bouquets, florist supplies
get your wedding favours in all shapes and sizes and also the fillings. These could be anything, chocolate hearts, the traditional sugared almonds or will you forego favours and have a sweet cart. These are an additional cost. You are probably looking around £200-£250 to have a cart but they do serve a purpose, especially if you are having hundreds of people as making up all those individual and having to buy the individual components can soon add up.
You can buy your own balloon kits and buy canisters of helium, however I find that good old fashioned oxygen works just as well in blowing up helium balloons and is free!
Search joblot wedding decorations for people who have had their wedding and are selling off what they have left. You can pick items extremely cheaply this way.
There is nothing you cannot buy off eBay for your wedding. Ring cushions, shoes, veil, gifts for the wedding party. Always check the feedback of all the companies before you buy as that will always give an indication of how good they are in providing both the goods and customer care. Don't be defeated if you find one company has bad feedback as there are plenty selling the same items.
Look for auctions that have the "make offer" as that opens the way up to negotiating. Never pay postage! Always find a freepost option.
There are millions of wedding items and you will be truly spoilt for choice.

I used to to be a wedding planner and I am also a qualified florist. I had to give up both when I became disabled with a condition called Fibromyalgia.
I wrote the wedding planner book based on my experiences as a planner and florist and I believe it is one of the most comprehensive planners out there. All proceeds from the book goes to our surrogacy fundraiser.