Welcome to our ebay shops, we sell a wide range of stock includeing:
golfing clothes, golfing accs & golf clubs
clothes, baseball caps & other clothing accs
pet supplies, bowls, blankets, collors, leads, beds & other pet supplies
many, many more supplies in store also
We also combine shipping for any extra orders over 1 item, speacial offers on offer every week, we reply to messages e-mails within 12 hours from when asked! if you have any questions please feel free to contact us, we will be happy to help, we also post worldwide, 0 feedback welcome so long as you pay, payments accepted, paypal, cheque, postal order or cash in post, cash is best recorded to be safe. any item can be sent recorded if asked so before dispatch date, thanks for your time, have a nice day.
kindest regards,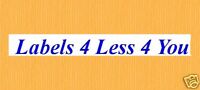 the bargain golf store