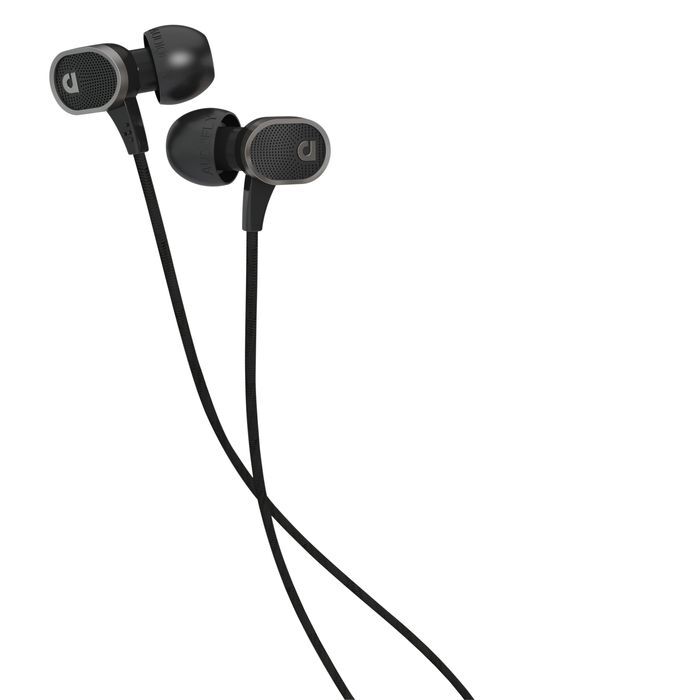 In-ear headsets, or inter-aural headsets, are headphones that fit inside the ear, as opposed to those that are placed on or over the ear. There are various pros and cons to using in-ear headsets, which will be discussed in the following article.
Choosing In-Ear Headsets
In-ear headsets can actually refer to two different basic types of in-ear headphone. The first is the commonly used earbud design. These are small, typically round buds that are positioned in the outer ear facing the ear canal. They usually have inconspicuous wires connecting to a portable media player or similar device. Sometimes they have hooks to use over the ear which help to keep them in place. Headbands, as commonly used with on-ear and over-ear headphones, are less common but used occasionally. The other type is less common. Somewhat confusingly, they are also sometimes simply called earbuds, but they are more usually known as sound isolating earphones, canal earbuds, in-ear canals or canalphones. The reason for these names is that, unlike earbuds, they are actually placed inside the ear canal. The shape is slightly different to that of earbuds. Universal canal earbuds typically have a more elongated shape rather than being flat and rounded. Custom moulded canal earbuds have more complex shapes to fit the ear canal precisely, and higher quality canal earbuds are also known as in-ear monitors (IEMs). A third type of headset is the noise cancelling headset. Noise cancelling earphones vary in construction and appearance, with over-ear models common, but they are also available in earbud designs. Noise cancelling headphones are attached to a small battery powered device which cancels out ambient noise from the external environment. They should not be confused with noise isolating headphones, which is another name for canal earbuds.
Pros of In-Ear Headsets
Compared to in-ear and over-ear headsets, both basic types of in-ear headset and earbud style noise cancelling headphones have the obvious advantages of being extremely compact and portable. Unlike the other types of headphone, they can be simply carried in a pocket or purse when not in use. Other than these advantages, earbuds and canal earbuds, as well as noise cancelling earbuds, differ in their benefits and drawbacks when it comes to factors such as sound insulation and comfort.
| Pros | Description |
| --- | --- |
| Earbuds | Earbuds are commonly used, and supplied, with portable media players and similar devices and are typically inexpensive, though higher quality earbuds can be pricier. They are convenient to use and carry. Foam pads are often provided for comfort, or can be bought separately. Many earbuds have a hook to sit over the ear, which can be helpful to keep them in place when exercising. Earbuds do allow external noise to be heard; this can be an advantage when using them out and about, for example, when walking along a busy street, as it allows the user to remain relatively aware of their surroundings and any traffic. |
| Canal earbuds | Some canal earbuds can be found relatively cheaply, but they are usually quite a bit more expensive than standard earbuds. They are convenient to carry around. Compared to earbuds, they are easier to use as they remain more firmly in place with less tendency to fall out of the ear. Universal canal earbuds usually come with different sized silicone rubber or foam pads to fit different sized ear canals; this helps to customise them for the best comfort and sound insulation. Due to effective obstruction of the ear canal, isolation from external noise can be up to minus 20dB, and this is a key benefit of canal earbuds compared to earbuds. Sound fidelity is usually good, and IEMs are often used by musicians and audio engineers as well as music enthusiasts due to their excellent acoustic properties. They are popular with commuters for their clarity of sound and also there is less chance of hearing, or being heard by, other people. Originally designed to protect musicians' hearing, they provide protection to the ear when used in loud environments. |
| Noise cancelling earbuds | Noise cancelling earbuds can be found quite easily and are usually fairly inexpensive. They are often provided with foam pads. Compared to standard earbuds, they are more effective at insulating the user from external noise. They are best at isolating unvarying, low frequency background noises. This means that music can be listened to at a lower volume, with benefits for audio fidelity and safety with regards to effect on hearing. |
Cons of In-Ear Headsets
The cons of both earbuds and canal earbuds, compared to on-ear or over-ear headphones, include effects on hearing when music is played at loud volumes. This is because the audio is projected directly into the ear canal.
| Cons | Description |
| --- | --- |
| Earbuds | Earbuds are not made to fit the ear precisely, and they can be prone to falling out of the ear. This seems to be more of a problem with particular users and models of earbud than others. Some people also find them uncomfortable. Although quality can vary, earbuds are not typically isolated from external noise. To deal with this issue, and particularly in noisy areas such as busy streets or train carriages, users may turn the volume up. This means that they are less aware of their surroundings and also if the volume is turned up too high, it can affect hearing. Turning the volume up can also distort the audio and also means that sound leaks out of the earbuds, which can be annoying for other people. Sound reproduction is generally adequate but not comparable to that of other headphones, including canal earbuds, as the dynamic range of frequencies is not as good; this applies especially to bass sounds. |
| Canal earbuds | Canal earbuds tend to be more on the expensive side, and high quality custom IEMS can be very expensive. Custom IEMs are also not likely to be purchased by other users. They are effective at blocking out external noise, which can be a safety issue if worn in certain situations; for example, heavy traffic. Some users report dull thuds in the ear when canal earbuds are used while exercising, in response either to impacts on the body or the wires being knocked. |
| Noise cancelling earbuds | Noise cancelling earphones require batteries for their operation, which can make them slightly more awkward to use. Audio quality and noise isolation varies. Because of the additional electronic processing, the sound signal is prone to slight distortion. Noise cancelling earbuds are less effective at isolating irregular sounds than unvarying background noise. Users should also be aware of personal safety and circumstances when blocking out external noises. |
Find In-Ear Headsets on eBay
There are many listings for the different types of in-ear headset on eBay. To find them, go to the eBay homepage and begin at the tabs to the left hand side. Follow the Electronics & Technology tab to the Sound & Vision page. This page has categories for various types of audio-visual equipment. Scroll down to the option for Headphones and click on it to bring up the appropriate page. Under the heading Earpiece Design, there are several further options to select the particular type of headset. For all in-ear models, highlight both Earbud (In Ear) and Canal Earbud (In Ear Canal), or select either as required. For noise cancelling earbuds, select both Earbud (In Ear) and, under the Features heading, Noise Cancellation. Other features under this heading which can be selected if desired include microphones, detachable cables, volume limitation, and water resistance. Criteria such as brand, price, colour, and suggested use can also be selected using the tabs. Another way to search for in-ear headsets is to use eBay's search function at the top of the screen. This can be used for general or more specific searches. For general searches, try terms such as "in-ear headset" or "in-ear noise cancelling earphones". For more explicit searches, particular brands or features can be specified.
Conclusion
In-ear headsets have some basic advantages, primarily that they are more compact and portable that other types of headset such as in-ear and over-ear headsets. There are two basic designs of in-ear headset. Earbuds sit inside the ear but not inside the ear canal, whereas canal earbuds are positioned actually in the ear canal. The two different designs give earbuds and canal earbuds different pros and cons when it comes to noise isolation and sound quality. In addition, earbuds can be found in noise cancelling models. These are battery powered and use electronic processing to filter out external sounds. No type of in-ear headphone should be used to listen to music at high volume. Quality varies and it is always recommended to check out particular models and manufacturers before purchasing.