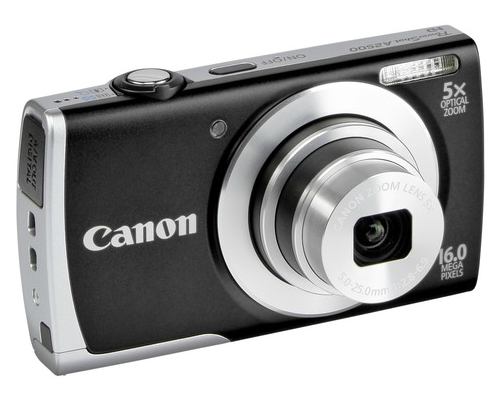 Finding and buying a digital camera can be a daunting and confusing experience for a beginner to the camera world or someone who has not purchased a camera for a long time. Knowing which features are important in a digital camera, which ones are desirable, and which ones are not requires a bit of skill and some experience.
Of course, the kinds of features available in a digital camera will be more important to some users than to others, depending on the needs and skill level of the user. However, there are still some features that will be relevant for all users. Follow the guide below to find out which features should be looked for in a digital camera.
The Types of Features Available
| Lens | Sensor |
| --- | --- |
| Viewfinder and LCD | Exposure Modes |
| Shutter Speed | Aperture |
| Manual Mode | Macro Mode |
| Continuous shooting/burst Mode | Scene Modes |
| Video/Audio Modes | |
Lens
The majority of standard digital cameras have a 3x optical lens, although some can have up to a 10x lens or even more. It can be confusing when looking at lens types as digital cameras have two different types of zoom - digital and optical. Digital zoom should be ignored to a certain extent, as digital zoom is simply enlarging a small portion of a photograph taken in normal shooting mode. Optical zoom is much more important, as it allows the user to change the perception of the photo itself.
Sensor
When light passes through the lens of a digital camera, it is captured by the sensor. Most digital camera sensors are either CCD or CMOS sensors, although for general usage it does not matter which. The sensor on the camera is covered with pixels, and the higher the number of pixels, the higher the resolution on the sensor, and the higher the resolution of any resulting photographs. Higher resolution photographs have more detail and are better quality than lower resolution photographs; however, they will also be larger in size and therefore take up more space on the camera's memory. Higher resolution photographs are also more likely to be suitable for printing or enlarging due to the amount of detail in them.
Viewfinder and LCD
Traditional cameras have a viewfinder which requires the camera user to hold the small rectangle up to their eye in order to take a photograph. The benefit of this method is that the user can see more closely the image they are about to shoot. However, the downside is that not all the rectangle will cover the image that is being shot; sometimes up to 40 per cent of the image will not be seen until after the photograph has been taken.
LCD screens are a larger version of a viewfinder and easier to use if a photograph needs to be taken quickly. Due to the large size, almost all of the intended photograph can be seen in the picture, which gives the photographer a clearer idea of what the final picture will look like.
Using the viewfinder or the LCD screen is purely down to personal opinion. Many photographers like having the 'closed' aspect of a viewfinder, being able to focus on taking the shot and a lesser chance of the camera shaking and ruining the shot, whereas others prefer the quick functionality of an LCD screen. Some models of digital camera will have both available, others one or the other. For beginners, try using a camera that has both before making a decision on a purchase; as mentioned before, this is purely a personal choice, and what suits one photographer will not suit another.
Exposure Modes
All digital cameras have an automatic function mode, where the camera itself controls the various aspects of taking the photograph, enabling the user to simply point and shoot. For beginners, this is often enough, and basic compact digital cameras will have only this function.
Other users, particularly professionals or those with more experience using a digital camera, will require a wider choice of modes when taking photos. More expensive camera models, particularly those of the DSLR variety, will have several different modes from which to choose.
Shutter speed
One of the modes that is altered most commonly is the shutter speed. This is the amount of time that the shutter stays open, exposing the sensor. When the shutter button is pressed, the shutter opens, and the longer the shutter stays open, the more light reaches the sensor. If using a fast shutter speed (somewhere in the region of 1/1000th of a second), the shutter isn't open for long, freezing the action in the photograph quickly. Cameras with long shutter speeds (such as 1/2 second or a full second) will not be as suitable for moving images, such as sport or children, as the image will appear blurred. Some cameras have a mode for shutter speed priority, where the camera selects the aperture (described below) to match the desired shutter speed. This is very useful for motion photographs.
Aperture
Lenses have blades inside them, and these blades form the aperture, and they contribute to the exposure by controlling the amount of light that reaches the sensor. These blades that control aperture can themselves be controlled to allow more or less light through. Lenses that have very wide aperture blades are more expensive, however, and all cameras will have aperture limitations.
Aperture also controls the depth of field, which is the zone in front of the camera taken in focus in a photograph. With a wide aperture, a person (or other focal point) is taken in focus, whereas the background is blurred. Some cameras have a mode for aperture priority, where the camera sets the shutter speed to match the desired aperture. This is useful for photographs where the depth of field needs to be controlled, creating one point of the image that is sharp and the rest is made soft.
Manual Mode
This is designed for photographs who are experienced with altering both the shutter speed and the aperture and are capable of modifying both to suit their needs. Basic digital cameras will not have this feature, but DSLR cameras and some bridge cameras will.
Macro Mode
This is a useful mode for shooting photographs close-up, particularly those of flowers and small wildlife. Cameras that have a focus difference of less than 5 inches will enable the photographer to take detailed photographs.
Continuous Shooting/burst mode
This is commonly used in conjunction with a fast shutter speed. Since a lot of action can take place between photos, continuous shooting (sometimes called burst mode), takes many photos within a short period of time. The range of photos taken can vary according to the camera type, but this is a useful feature for photographers taking action photographs.
Scene Modes
This list is not exhaustive, and there are other feature modes available according to the camera. Some include twilight, dusk, or sunset shooting modes for different types of light, or white balance mode, and even smile recognition.
Video/Audio Modes
Although it is possible to shoot videos on some digital cameras, the quality will not be as high as that taken on a video by camcorder. However, it is still possible to shoot short videos on some cameras if a camcorder is not owned or not nearby. This can be useful for a spur of the moment video.
Conclusion
There are lots of different features available on a digital camera, and it is down to the user to conduct research on which features are best suited for a desired camera. Some features will suit some users more than others, and the greater the numbers of features required (and the quality level of those features), the more expensive a potential purchase is to be.