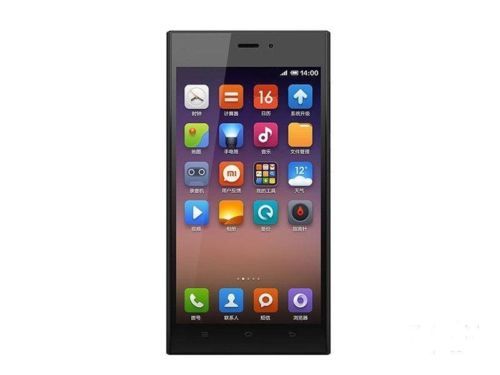 When mobiles and smartphones are provided by a particular network operator, the handset is likely to be locked in to the chosen network. This means that the phone can only be used in conjunction with a SIM card from that provider and will not work with SIM cards from alternative networks. Such a process limits the use of the mobile phone, but ensures the user stays with the specific network operator for as long as they want to use that specific phone. An unlocked mobile phone is not tied to any particular network and can, therefore, be used with a SIM card from any recognisable mobile phone network provider. Unlocked mobiles and Smartphones provide greater flexibility in choosing cost effective tariffs and take away the high cost barrier of moving to a competing network when a new phone would have had to have been purchased.
The Benefits of Unlocked Mobiles and Smartphones
| | |
| --- | --- |
| Greater Flexibility to Switch Providers | By using an unlocked phone, the user has a greater choice of both phone and network. By opting for unlocked smartphones it is possible to join any valid mobile phone network and swap between providers whenever the user wishes. As long as any contracts are paid as agreed, the user can have as many SIM cards as required to take advantage of special offers and discounts, all still using one phone. Furthermore, such a facility allows the user to switch between networks whenever the contract allows without the huge expense of having to buy a new phone each time. |
| Greater Choice of Handsets | Similarly, even when an individual has selected the tariff that would suit them, using unlocked devices enables them to have a greater choice of handsets. Rather than being limited to the range provided by the tariff selected, an unlocked device makes it possible to choose a lower priced tariff but still opt for a high spec handset. |
| Takes Away Contract Limitations | For many, the opportunity to buy a new phone only comes when the contract allows. However, by using unlocked handsets, it is possible to buy a new mobile phone at any point in time and then simply put their existing contractual SIM card in the new handset. Such an option also allows the user to move between phones without having to go through their provider or change their number, offering greater flexibility and privacy. |
| Flexibility for Travelling | For those that frequently travel, an unlocked mobile phone can significantly reduce the cost and effort of making and receiving calls abroad. By swapping to a local SIM card whenever the user enters a country with a different network, it is possible to avoid costly roaming fees and instead take advantage of local calling plans. And by keeping all salient data on the unlocked phone itself rather than on the SIM, when the SIM is changed, the user will still have access to all calendars, contacts, and data that would not be possible if the entire phone were to be changed when entering a new country. |
Potential Barriers to Using Unlocked Mobiles and Smartphones
| | |
| --- | --- |
| Functionality | In a minor number of cases, unlocked phones do not provide the functionality that a phone locked to a particular network can provide. Though the phone is inherently the same, software which is network specific may not be provided when purchasing unlocked mobiles and Smartphones and one touch options may also be disabled. In many cases, simple software upgrades or patches can resolve this issue, but there may be some network specific functionality which is not available via an unlocked device. |
| Cost | Due to the advantages of using unlocked mobiles and smartphones, this type of handset can be more expensive than those offered by a single network. This is usually because a locked phone will be subsidised by the network provider who will then be able to tie the user into a profitable contract. However, an unlocked device does offer the opportunity for long term cost savings as it allows the user to switch to more cost effective tariffs with ease. |
| Limitations of Bandwidth in Foreign Countries | Though an unlocked device will work with any valid SIM card in the country of origin, it does depend on the handset being able to use the frequency of the country in question for those that want the phone to work abroad. When buying unlocked Smartphones and mobiles for use abroad, check that the phone can receive multiple bandwidths and ensure this includes the bandwidths for the countries most frequently visited. |
| Multiple SIM Cards | Though having multiple SIM cards to take advantage of different offers for data, calls, and texts both in the UK and internationally is an advantage to an unlocked device, it can also be a drawback. Those that use a specific SIM for each operation have to be careful to ensure that the right SIM is always in the phone at the right time. Furthermore, if multiple SIMs are used at the same time, one phone can have many different numbers which can make contacting someone who changes their SIM frequently quite frustrating. This is why most users of an unlocked phone will choose to stick to one contract at a time when they are in the UK and only change their SIM when they choose to change networks. This eradicates the confusion of multiple SIMs but maintains the opportunity to take advantage of greater flexibility. |
How to Unlock Mobiles and Smartphones
The process of unlocking a smartphone or mobile can be different for each handset. For some, it is only a matter of calling the network operator and asking them to send a small software patch which will break the phone away from the contract provider. For others, a hardware alteration is required that can only be carried out by the manufacturer. Whether a software or hardware modification is required, it is never advisable to try to unlock a mobile phone without specific guidance or instruction from the network provider or a reputable unlocking company. Without this kind of support unlocking can invalidate the warranty on the phone, disrupt its operation and, in extreme cases, actually stop the phone working all together. Many disreputable online providers insist that they can provide instructions on how to unlock any phone for only a few pounds. However this can be a huge price to pay if the entire handset is no longer any use after such an action. There are a number of reputable companies that are able to unlock tied phones effectively. Such an action may still invalidate the warranty, but the phone should function perfectly normally after the event and provide the greater flexibility associated with unlocked mobile devices.
Buying Unlocked Mobiles or Smartphones
To obtain unlocked mobiles or smartphones, the best alternative is to purchase an original unlocked phone. This type of handset will never have been tied to a network in the first place and will, therefore, retain all of the original features and operations of the hardware. When buying a mobile phone, look for 'Factory unlocked' within the description of the handset to ensure that the phone in question has never been tied to a particular network. New and second hand unlocked handsets are available across all price ranges. From high end Smartphones through to cheap unlocked mobiles,, all provide a viable alternative for those that want more flexibility within their mobile phone tariffs.
Find Unlocked Mobiles and Smartphones on eBay
To see the full range of unlocked mobiles and smartphones listed on eBay, select the Electronics & Technology category from the main menu. From here the Mobile & Smartphones sub category can be chosen. Under the SIM Lock section, tick the box next to Unlocked and a full range of phones that are not tied to any network will be listed. For specific makes of phone such as an unlocked iPhone 5 or an unlocked Samsung further limit the search using the Brand and Model options within this section. Alternatively, use the search engine on the eBay homepage which can provide more detailed results for highly specific criteria.
Conclusion
Unlocked Mobiles and Smartphones provide a greater opportunity for the user to take advantage of lower monthly costs both in the UK and across the globe. By having the opportunity to switch SIM cards at any point in time, it is possible to take advantage of the lowest prices for calls, texts, and data. It is even possible to have one SIM for each to keep the price at its absolute minimum. And though the initial cost of an unlocked device may be higher than that of a tied handset, if the phone has been validly unlocked by the manufacturer or a credible unlocking operation, then the benefits in the long term can far outweigh the increased investment required.