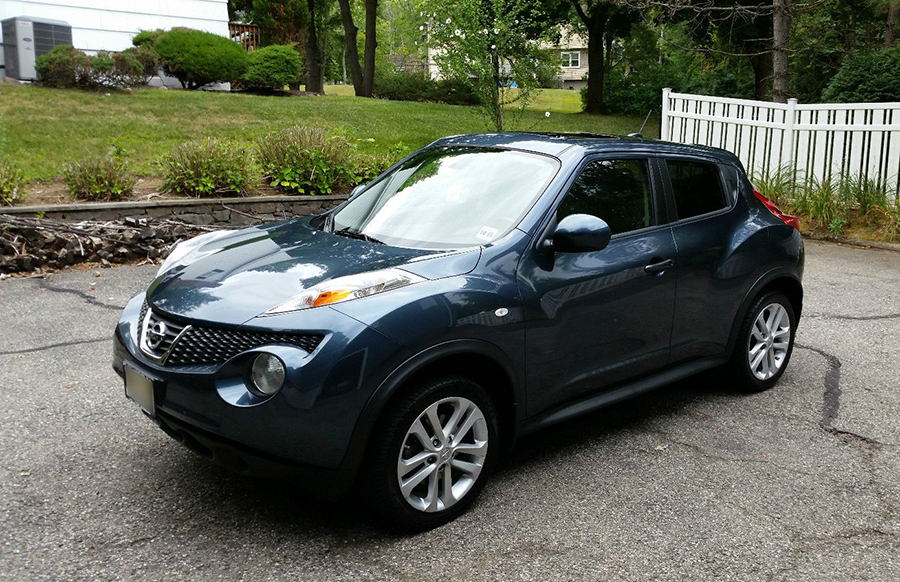 Ranked as one of the most affordable compact SUVs, the Nissan Juke is a sporty vehicle that leaves the minivan stereotype in the dust. It also ranks well in different categories, including Hatchbacks, Most Affordable Crossover SUVs, and Affordable SUVs with 2 Rows. Aside from aesthetics and affordability, the Nissan Juke also offers families a lot of room for people and cargo.
Costs of a Nissan Juke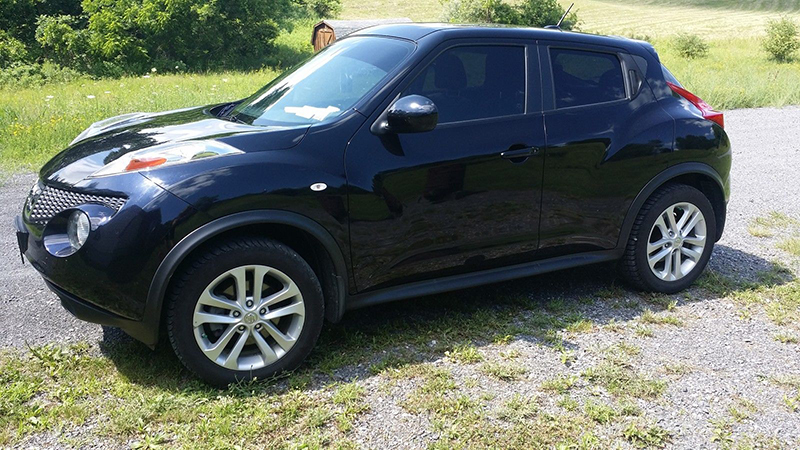 The average paid price for a Nissan Juke typically doesn't break the bank. In addition, it has excellent fuel economy for an SUV. In fact, its mileage is comparable to a mid-size family car. Coupling these money-saving features with the fact that the Nissan Juke seats five, it's no wonder the vehicle seems ideal for families looking for a cheap car.
Nissan Juke Luxury Features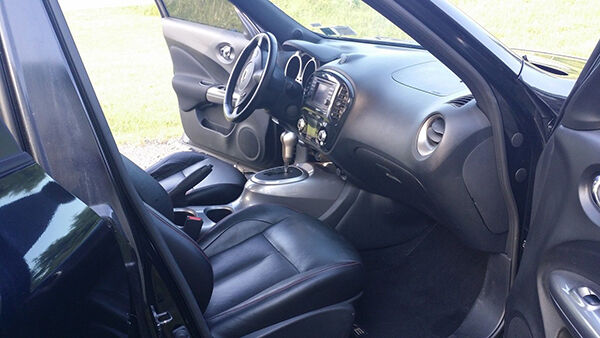 Although the Nissan Juke is an affordable vehicle, it has a plethora of luxury features. For example, it comes with keyless entry and audio controls mounted on the steering wheel. There are also many luxury features that are optional, including push to start, a touch screen GPS navigation system, and satellite radio. The Nissan Juke's features are often designed for comfort and ease of transport. They can entertain an entire family from Point A to Point B.
Nissan Juke Cargo and Seating
Some critics complain that the Nissan Juke is cramped and give it poor ratings when evaluating its interior. In fact, it does have less room than some of its rivals in the same compact SUV category. However, its relatively small space makes it ideal for switching between its jobs as a family vehicle and a single-person vehicle. Now, families can own a vehicle that fits everyone but also isn't so large that it's difficult to park or manoeuvre in general.
Nissan Juke Safety Ratings
With five airbags, brake assist, and child safety locks, the Nissan Juke is well-rated in the safety department. The Nissan Juke 2014 in particular often received the highest ratings. Families can rest assured that the side impact, rear, and roof crash results were good. However, all buyers should keep in mind that crash tests are performed when the car is brand new. A poorly maintained Nissan Juke that is several years old might perform less than satisfactory.
Nissan Juke's Sporty Appearance
If you're tired of stereotypes and don't want a van or a large SUV, the Nissan Juke is the ideal choice. It's often described as sporty, funky, and fun by professional reviewers, and with good reason. It has a sports car-like appearance without the cramped interior and poor fuel mileage. Everyone in the family can feel pleased driving it, even teenagers who might normally scoff at their parents' vehicle.