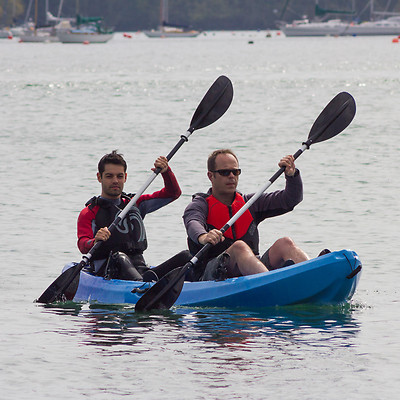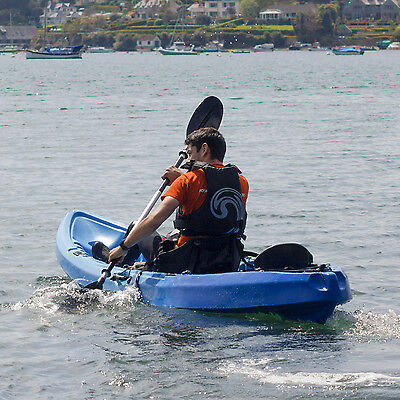 A Guide to Help with Buying the Right Size Kayak
Single, double or combination kayak… for many people, the size of kayak they need is one of the easier considerations involved in the buying process. For families with growing children - and couples - however, kayak size can be a bit of a conundrum.

There are four main things to consider when trying to decide what size kayak you should buy:

Versatility
It is advisable to try and get a kayak with seating combinations if you are unsure of what size kayak to buy. This will allow you to use the kayak as either a single or a double/tandem. A standard tandem kayak (i.e. not a kayak with seating combinations) can be more difficult for a single person to use on their own.

Storage
A tandem kayak will always be considerably longer than a single kayak so bear this in mind when thinking about where you might store the kayak.

Transport
Again due their size, tandem kayaks are more difficult to transport than single kayaks. It is actually easier to transport two singles than it is to transport one tandem.

Value for money
Think about the cost of a tandem versus two singles, and rate this against how much use you would get out of them. It will be more expensive to get two singles, but you might get more use out of them than you would a tandem.

So what are the benefits and disadvantages of single kayaks versus tandems or 2+1s (combination kayaks)?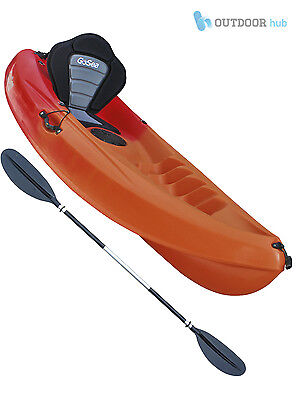 Single Kayaks
Single kayaks can be handled by one person, allowing you to go out by yourself and prevent you from having to rely on someone else going with you. There are many more variations of single kayak than there are tandems and 2+1s, so you can be more particular about the size and features of your kayak. Also, children aged around 7-9 years and older can use single kayaks as long as they are supervised.

Bear in mind that the transportation of multiple kayaks can be difficult. However, Two singles are manageable with a roof rack, but three singles are very difficult to transport. It is also difficult (and not advisable!) to safely carry passengers on a single kayak.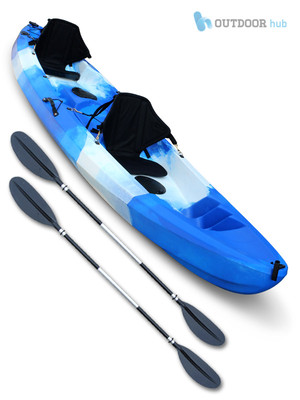 Tandems & 2+1 Kayaks

Tandem and 2+1 kayaks are very versatile in terms of carrying more or less people. Tandems can be paddled by either one or two adults; 2+1s can be paddled by one adult, two adults, or even two adults and a child (or dog!).

Tandem kayaks are a great option for growing families as they are easily paddled by one adult and allow younger children to come along as passengers.

The transport and storage of tandems and 2+1s is an important consideration. Getting larger kayaks off the roof of the car and down to the water is much harder work than handling single kayaks. When it comes to storage, be aware that tandems and 2+1s are much longer and more difficult to suspend than single kayaks.
Need more help?
If you are at all unsure of what type of kayak to buy, we would always recommend speaking to a professional who can provide tailored advice based on your family's own specific needs.

Our team have an excellent understanding of the kayaks we sell and would be more than happy to help find the perfect kayak for you and your family. Call us on 01872888132.