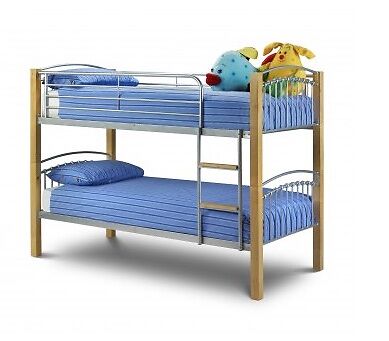 Buying a new mattress is a very important purchase that should be made with careful thought and consideration. On average people spend about a third of their lives asleep, yet many don't realise the importance of investing in a high quality mattress. A mattress is the most used piece of furniture in one's home, and is a main source of helping people maintain their overall wellness by getting a good night's sleep. A well made mattress will provide support and comfort for the long term, while less supportive mattresses may cause a person to not only get a poor night's rest, but also feel pain, discomfort, and restlessness. Ranging from twin to California King, there is a mattress size that will fit everyone's comfort needs. In addition to size, there are a few considerations to make when choosing a new mattress, including comfort level and type of mattress desired. This guides outlines the different types and size options of mattresses as well as how to find and buy the best one for you.
Comfort Levels
Before choosing a mattress, there are different levels of comfort or firmness to consider. Different people will find their ultimate comfort levels in a variety of different firmness levels. From firm to plush, to pillow top mattresses, it is important to know which level of comfort works best for each individual.
Firm
There is not a lot of "give" when it comes to a firm mattress, meaning it has a harder feel to it than other types of mattresses. While some people prefer the overall feel and comfort level of a firm mattress, others invest in one because of the health benefits it can offer. A person's weight will be equally distributed on a firm mattress, which is ideal for someone with back issues in need of a high level of support.
Plush
A plush style mattress includes a soft layer of cushioning within the mattress to provide additional comfort to its user. A plush mattress is a good blend of both firm and soft qualities, and is often considered a happy balance between a firm and pillow top mattress. This can be a good option for a couple if one person wants a firm style while the other prefers a softer level of comfort.
Pillow Top
A pillow top mattress is softer than both firm and plush styles. People who prefer more "give" to their mattresses often find a pillow top to be a great option, as it adds padding without sacrificing support. Blending comfort, softness, and support, a pillow top is a popular option for many people.
Types of Mattresses
Once a consumer has chosen his or her preferred mattress size and comfort level, it is now time to select the actual type of mattress desired. There are a wide variety of mattresses to choose from, with an array of different aspects to consider before making a final purchase.
Innerspring Mattress
An innerspring mattress (coil spring mattress) is one of the most common styles on the market today, and it consists of a series of individual coils (otherwise known as the spring zone) that is wedged between top and bottom comfort layers. There are a wide variety of innerspring mattresses to choose from, which range in coil shape and design, number of coils, and how the coils are connected to one another.
Memory Foam Mattress
Memory foam mattresses do not include any coils in their design. Instead, the mattress is made up of a visco-elastic memory foam that provides the user with a high level of support and comfort that is very different from other types of mattresses. The memory foam is both dense and heavy, which is meant to mould to a person's body while still being able to provide a firm amount of support. This can be done because the memory foam slowly yields to the compression of a person's body weight until it is distributed throughout the entire mattress.
Latex Mattress
Latex mattresses are not as common as innerspring or memory foam mattress, but are quickly gaining popularity in the mattress market. Instead of using traditional innerspring coils, latex mattresses use a latex foam core as the support system. There are two types of latex mattresses, including natural latex and synthetic latex. Natural latex comes directly from the rubber tree and is a very "green" material to use, while synthetic latex is a man-made version of the material.
Size Does Matter
Sleeping on the right size mattress is almost as important as having the right support. Whilst a double mattress is less expensive than larger sizes, it is unlikely to be adequate for larger and heavier people. To be certain of their decision, a buyer should know the length and width of the double mattress and compare it to the length and width of their own body. The second consideration is how much surrounding space the buyer needs in order to feel relaxed in bed. Here is where positioning the bed in the bedroom comes into play. A bed positioned with only the head against the wall, enabling easy access to it from either side, will feel roomier than a bed positioned with both head and one side against a wall.
In choosing the right mattress, the buyer needs to become aware of their own body in space and determine the amount of surrounding space that they are comfortable with. The mattress should be between 10 and 15 centimetres longer than their body. If they sleep with a partner, this will obviously mean 10 to 15 centimetres longer than the tallest one of them.
Mattress Sizes
Mattresses come in many different sizes but the five most common sizes are: Single, King Single, Double, Queen and King. The single's and king singles are great for childrens mattresses. The double is usually for a single adult whilst the queen and king mattresses are more popular with adult couples. Below are the individual sizes of each mattress.
Note: The sizes are length first and then width.
| Sizes | Metric (centimetres) | Imperial (feet & inches) |
| --- | --- | --- |
| Single | 1880 x 920 | 6'2" x 3" |
| King Single | 2030 x 1070 | 6'8" x 3'8" |
| Double | 1880 x 1380 | 6'2" x 4'6" |
| Queen | 2030 x 1530 | 6'8" x 5' |
| King | 2030 x 1830 | 6'8" x 6' |
The above bed sizes are standard throughout the world. Yes there are other sizes available but these sizes are not as commonly purchased. If a different sized mattress is required some research into bespoke (custom made) mattresses will need to be done.
The Single Bed Mattress
This mattress is a standard size amongst growing children and often serves its purpose well into adolescence. The single mattress does not sell as well as it used to, however, as many children now have their beds upgraded much earlier than in the past. This option is best for a small child, or guest.
The Double Mattress
The double mattress, sometimes called a "full bed", is approximately 190 centimetres long and 137 centimetres wide. This makes it the same length as a single bed with an extra 47 centimetres in width. As such, only those shorter than 160 centimetres and have a light frame would generally find this mattress an adequate size. This mattress, therefore, is unsuitable for the majority of adults.
The King Size Mattress
The king size mattress is a highly popular choice for couples as well as adults who sleep alone. This mattress is the highest seller because it serves the broadest purposes. The mattress measures approximately 150 centimetres wide by 200 centimetres long, making it ideal for many couples, as well as for tall people who sleep alone and enjoy their space.
The Super King Size Mattress
The super king size mattress is designed more specifically with couples in mind. Considerably wider than the king size, this mattress accommodates heavier and larger framed people. The mattress measures 183 centimetres wide by 200 centimetres long, making it the largest mattress available commercially, and a popular favourite for many couples.
Find Mattresses on eBay
eBay has many types of affordable mattresses on sale from various vendors. To search for a suitable mattress, you can start at the eBay home page by looking up a certain keyword, for example "budget mattress". By typing the keyword into the search bar on the home page, a list of all budget mattresses appear and you can go through the list to find one that you like. You can also make your search more specific by typing in relevant keywords such as "double futon mattress". When looking through the list, read the description of the product, including its size, type, and condition (used or new).
After you have selected a mattress that you like, you should read all its details, including the condition, price, and return policy. A return policy is important when buying a mattress as it allows you to return the item if there is anything wrong with it, if it does not fit your bed frame, or if it is uncomfortable.
Conclusion
A mattress is an integral part of a sleeper's ability to get a good night's sleep. From a conventional innerspring mattress, to a more modern memory foam or latex mattress, to an air mattress, shoppers have a wide variety of mattress types to choose from. But before buying a mattress, remember to investigate available options, learn about the different types and sizes of mattresses, become familiar with mattress terminology, and know how to buy mattresses safely and securely on eBay.
Usually, bigger mattresses cost more, so there is no point in purchasing a king sized mattress if you are on a tight budget. If possible, before buying one, you should try it by laying down on it to see how it feels. If the mattress is not comfortable to lay down on, do not buy it as it will only give you sleepless nights. Lastly, you should make sure that your mattress has a return policy or trial period so you can return it if it is not comfortable enough for you. eBay has a large a selection of mattresses at affordable prices so you are likely to find the perfect one for your needs.