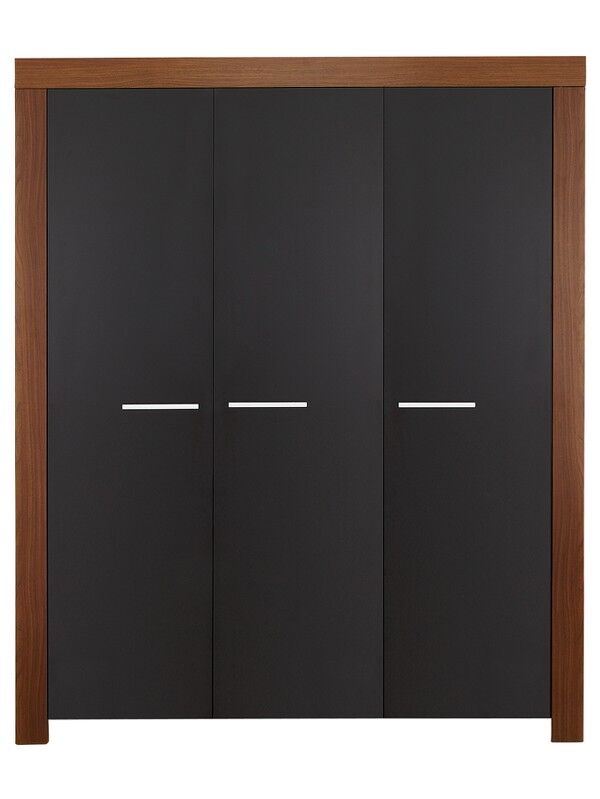 In a popular story by fantasy writer C.S. Lewis, an old, abandoned wardrobe in a corner of a dusty mansion, paved the way to another world. Chances are that your wardrobe is probably just going to be an ordinary one, but that does not mean it has to lack fantastic features worth bragging about. Wardrobes are necessary in many bedrooms where there is not enough storage space for clothes. In fact, besides the bed itself, the wardrobe is the largest piece of furniture in the bedroom, therefore a good deal of thought needs to go into purchasing one.
Customers need to select a wardrobe based on several factors, including storage needs, room size, and personal style. Some wardrobes require contracting a company to build them, while others can be found in furniture shops or through online websites like eBay. Explore all the many different options before purchasing a wardrobe for yourself.
Measuring for a Wardrobe
Before you buy a wardrobe, measure the available area. Most homeowners choose to instal their wardrobe in an alcove inside their bedroom, but you can pick whichever area suits you best. Make sure there is enough length and height for the wardrobe, and be careful of sloping ceilings. Also, for ultra deep wardrobes, you need to also make sure the area is wide enough so the wardrobe will not be blocking your way in and out of the bedroom. Larger rooms can support gigantic wardrobes, while smaller rooms must be carefully examined to ensure that they can fit both a bed and a wardrobe.
Wardrobe Style
While there are many subsets of wardrobes, this furniture falls into either one of two categories. Freestanding wardrobes are, as their name suggests, are not attached to the wall and can thus be moved. Fitted wardrobes, on the other hand, are attached to the wall, and since they are custom built, they cannot be moved to different locations. Both of these styles have their pros and cons, each of which must be weighed before you decide to purchase one or the other.
Freestanding Wardrobes
Freestanding wardrobes have been around for centuries, long before the days when houses were built with closets. They come in many different shapes and styles, from an elegant French armoire, to a boxy contemporary wardrobe. While the exterior of the wardrobe is certainly relevant for the overall design of the room, the interior is the most valuable aspect. Wardrobes need to be able to hold your clothes, which means that it has to fit with your personal style. For example, if you have a lot of dresses, then you need a tall wardrobe with a high rail that keeps the end of your dresses off the floor. If, on the other hand, you mainly wear shirts and trousers, then you can select a wardrobe with a medium rail. Many modern wardrobes allow you to customise the interior through different shelving options, so take advantage of the opportunity to do so. Durability also plays a large role in freestanding wardrobes based on how they are constructed.
Flat-Pack Wardrobes
A DIY dream, the flat-pack wardrobe comes in a box and must be assembled at home. Customers can choose the finish, and in some cases they can select from different shelving options. However, if the flat-pack wardrobes do not include the option for adjustable shelving, you must carefully consider if the available shelving space fits your needs. They are one of the cheapest types of wardrobes, but they have also gained a reputation for being somewhat flimsy and unreliable. They can also be difficult to put together if you do not have prior experience. A unit that includes sliding shelves, for example, must be precisely assembled, otherwise the sliding parts of the shelves will get stuck and eventually break over the years.
Knock-Down Wardrobes
If you want a wardrobe that only requires minimal assembly, then choose the knock-down wardrobe. Built as a compromise between a flat-pack wardrobe and a pre-assembled wardrobe, the knock-down wardrobe includes the best features of both. It comes in a box like a flat-pack wardrobe, but the doors and back of the wardrobe are already attached through hinges. In most cases, all you have to do is install the top and the interior shelving units, and the wardrobe is good to go. Because the frame is usually already professionally assembled in a factory, it is more durable than a flat-pack wardrobe. When moving time comes around, the wardrobe can easily be disassembled and folded up for the move. It is slightly more expensive than a flat-pack wardrobe, and it still requires at-home assembly.
Pre-Assembled Wardrobes
Pre-Assembled Wardrobes are typically professionally constructed in a factory, and are bought pre assembled. They make an excellent choice for anyone who dislikes trying to assemble a piece of furniture. Antique wardrobes are sold in this style since the home assembly model only became popular during the latter part of the 21st century. These wardrobes come in many different styles and finishes that other types simply cannot match. They are also the most durable choice, and they can last throughout many moves. However, they are also the most expensive option, which has somewhat led to their demise in modern department stores. If you prefer this style, try eBay for the largest selection.
Fitted Wardrobe
In contrast to a freestanding wardrobe, the fitted wardrobe is built directly into the room. In most cases, a contractor will come out to your home and work with you to devise a plan for a fitted wardrobe. Sometimes you can also find a pre-made fitted wardrobe that works well in your home. Some of the largest wardrobes can cover the entire wall, ensuring that you have plenty of storage for all your belongings. Because it is specifically designed to fit your bedroom, there is no need to worry about buying a wardrobe that is too big or too small. The storage options can also be customised to fit your exact needs, allowing you to organise everything in your bedroom. However, this is the most expensive option, and once it is installed in a room the fitted wardrobe becomes permanent.
Freestanding vs. Fitted Wardrobes
Deciding which type of wardrobe best fits your needs, depends on several factors. If you are renting, then choose a freestanding wardrobe. This way, when you move you can take your wardrobe with you quite easily, as opposed to leaving it behind. If you own a home and you plan to stay awhile, then fitted wardrobes may be the way to go. Anyone who has a lot of clothes, linens, and other storage items, can truly take advantage of an oversized fitted wardrobe, making it a good choice for couples who share a bedroom. If you live by yourself and only have a moderate amount of clothes, then you can go with a smaller freestanding wardrobe. Fitted wardrobes are more expensive than freestanding ones, and since they cannot be moved some customers are reluctant to make such a costly purchase on a furniture piece that may one day, be left behind.
Buying Wardrobes on eBay
How you shop for your wardrobe, depends on which type of spacing unit you need. Most fitted wardrobes are not sold in stores, and must instead be built by a contractor. Always be sure to inspect the builder's credentials before allowing them to work on your fitted wardrobe. Freestanding wardrobes are commonly sold in department stores and furniture shops. However, if you want the best deal on a wardrobe, chances are you will find it on eBay. A vast online shopping website such as eBay, hosts thousands of sellers from all around the globe. You can find the greatest variety of wardrobe styles, finishes, and options on eBay. Furthermore, the prices are typically cheaper than those seen at retail furniture stores, allowing you to purchase even a high end piece at an affordable cost. When it comes to eBay you do not have to sacrifice style for price.
Finding Wardrobes on eBay
Get started on finding your perfect wardrobe by learning how to use eBay's search engine. Becoming an expert at the search engine, allows you to scour auctions to get the best results. If you want to conduct a broad search to see what different wardrobes are out there, then do a search for terms like "antique wardrobe" or "modern wardrobe". You can start narrowing down results based on the constructions style, such as "flat-pack wardrobe". For even fewer results, add in limiters such as the type of finish or number of doors that you desire. The more specific your terms, the narrower the results will be.
Conclusion
Wardrobes are the second most important piece of furniture you will buy for your bedroom, besides a bed of course. Much as you would not rush into the purchase the first bed you see, you should also carefully consider which wardrobe makes the best choice for your room. Start out by measuring out the space you have available for a wardrobe so that you know what your size limitations are. Then, decide if you want a fitted or freestanding wardrobe based on your current living situation, while factoring in how much money you would like to spend.
Organise your wardrobe with different shelves based around your storage needs and choose what type of construction works best for you. Finally, save yourself some time and money by shopping on eBay to find that perfect wardrobe at a price the retail stores simply cannot match. With eBay's help, you can buy a wardrobe that will last you for many years to come.