- Wedding Favours -
These are small gifts or tokens given by the bride to her guests as a thank you for sharing her special day. Made popular at the end of the 18th centaury favours were traditionally small boxes or Bomboniere (net parcels) containing five white sugared almonds, which symbolise Health, Happiness, Wealth, Fertility and Longevity.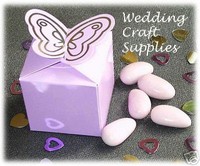 Nowadays there is a whole range of styles to choose from including ready made and DIY options. There are specific boxes for gentlemen and children, Dragees (almond shaped sugar coated chocolates) and other sweets can be substituted for the almonds. Non-confectionery gifts include small candles, bath pearls, alcohol miniatures and lottery tickets.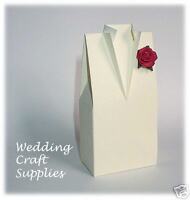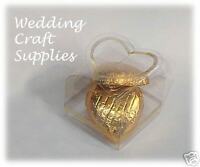 They can be distributed by bridesmaids during the reception, used as centrepiece on the tables allowing guests to help themselves or can be placed individually at each place setting. With the addition of a nametag favours can be used instead of place name cards.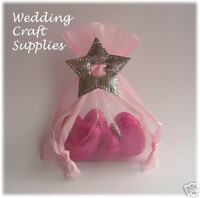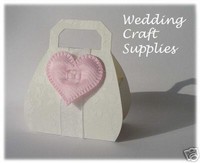 They are not just reserved for weddings as Christenings, Graduations and Engagements can also be celebrated by the distribution of favours.
Well-planned wedding favours can enhance and personalise the reception venue and they can be as dramatic or as subtle as you wish. Whether you want ready made or fancy having a go at making them yourself, there is a wide range of favour items available on eBay.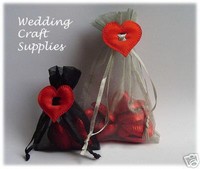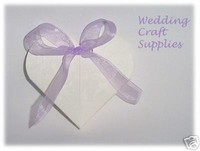 I hope this has been of help - please have a look at my shop where many of the above items can be purchased. Just click on the link below. Thank you.