Summary:
What is costume jewelry? In our mind, costume jewelry is cheap and it is imitation of precious stones. This article will tell you more information about costume jewelry.

What is costume jewelry? Costume jewelry is the opposite of the fine jewelry. Fine jewelry is the jewelry made from expensive metals and precious stones. And the costume jewelry is made from non-precious metals, stones, and glass. We may only know costume jewelry is cheap and except that we can't say any other characters of it. Next, we will tell you more information of costume jewelry.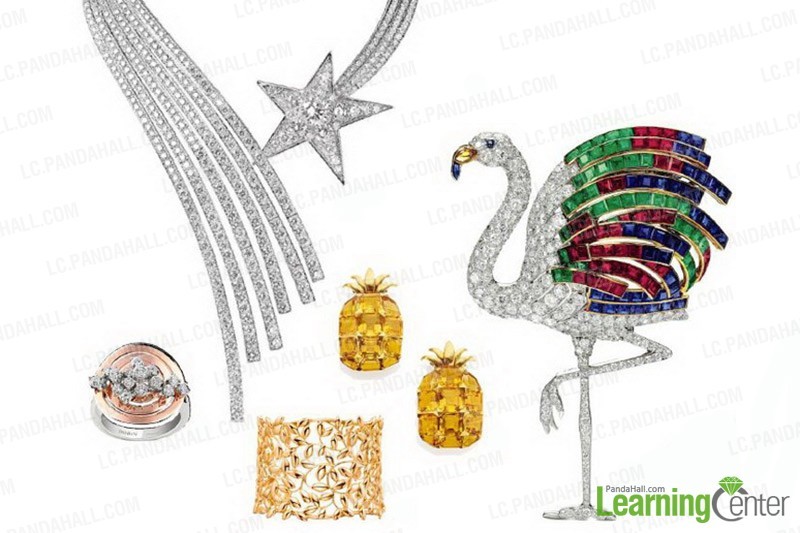 1. Costume jewelry can be matched well with fine jewelry. For example, you can use a pearl necklace to match with costume jewelry brooch. Sarah Jessica parker wore an eye- catching Erickson Beamon costume jewelry necklace and a Fred Leighton opal gold necklace that is worth of 12600 pounds.

2. Not all costume jewelry is cheap. Vintage jewelry and some great brands of costume jewelry can be quite expensive such as Chanel, Dior and so on.

3. Costume jewelry necklace is a necessary accessory in summer. An eye- catching jewelry can make your casual attire fashionable.

4. Costume jewelry is made into various styles, materials and colors. It often comes in fun and fashionable designs. You can change a new one whenever you are a bit tired of the old one. It is your affordable jewelry.

Having said all of the above, I believe you have some knowledge of costume jewelry. You can try it if you have interest in it. It can make you beautiful too.