Well the dictionary defines scrapbooking as 'a book with empty pages where you can stick newspaper articles, pictures etc, which you have collected and want to keep'
Now it is a totally different league, for instance the paper you use or the glue you stick it all down with can matter!
Most scrapbookers now use Acid & Lignin Free products.
Why? - Because it helps in the preservation of your treasured photographs, and slows down the ageing process (ie when your photos turn yellow).
Apart from that there is no hard and fast way to scrapbook - and that is the great thing, it's individual. It allows you to be creative in your own way and let your personality shine through.
Give it a go - and you'll be amazed at what you can achieve, and I bet you'll find photographs you forgot that you'd taken.
Here are a few examples of pages which I have created: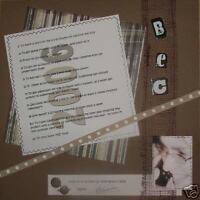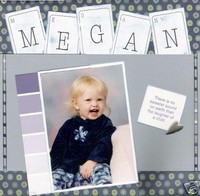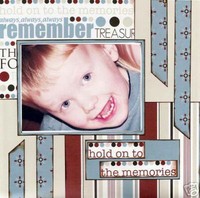 You can also check out my shop -
Rebecca's Scrapbooking Stash
for more page examples as well as multitudes of products.