'Wearable' is the latest high-tech buzzword
It's grabbing headlines in the same way that mobile tech has for the past ten years. It seems that tomorrow's key technology won't be something that you carry, like the smartphone or tablet you use now, but something that you wear on your face or around your wrist – or even apply to your skin. While wearable tech brings new concerns about privacy and the role of technology in our lives, it also makes it easier for us to harness the power of apps and the Web to communicate, get information, work and play. At the same time, it makes it easier for those apps and services to gather the right data and work more effectively for us. At Men's Fitness we think the effects could be incredible, changing our lives in the same way mobile technology has.
Where has it come from?
You can trace wearable tech back to the chunky calculator watches of the mid-1980s and early experiments in head-mounted computers, such as the 1999 IBM/Olympus PC Eye-Trek device. This combined a Pentium MMX PC with an Olympus head-mounted display in one fairly cumbersome device, which might be one reason why it never quite took off.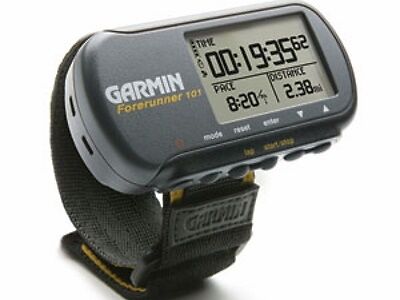 New wave of tech
The birth of a new wave of wearable tech, however, comes down to developments in fitness bands, watches and optical displays over the last ten or so years. In March 2003 Garmin released a GPS-enabled fitness device – the Garmin Forerunner – which was worn on the wrist. While too bulky to be called a watch, it measured speed, distance, stride length and heart rate, and could store up to two years' worth of data to make comparisons and spot trends. A few months later Garmin launched a second model, which could connect and exchange this data with a PC application.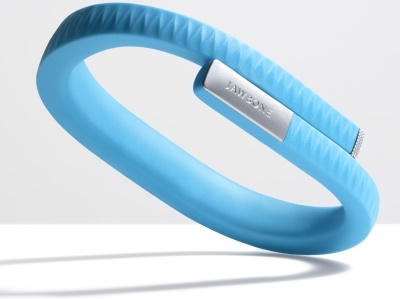 Fitness tracking devices
It took time, but the Forerunner paved the way for more fitness-tracking devices. In 2009 we saw the Fitbit Tracker, a clip-on device that logged steps taken, distance travelled and calories burnt as you exercised, and worked in concert with a wireless base station and Fitbit's website. In 2011, this was followed by the Jawbone UP, another lifestyle and activity tracker, but this time squeezed into wristband form. The UP soon had competition from Nike's FuelBand, with accompanying iOS and Android apps, not to mention a new wristband product from Fitbit, the Fitbit Flex.
These devices were all about capturing data from you and your body – how many calories you were burning, how many steps you took – but they came at a time when advances in mobile computing and screen technology made the concept of a wrist-mounted computer look feasible. As far back as 2003, Fossil had experimented with a wrist PDA based on Palm's hardware and software, but with tiny, power-efficient processors and matching high-resolution screens, it became possible to miniaturise smartphone hardware and build a fully-functional smartwatch.

Cleverly, these smartwatches don't aim to replace your smartphone, but to augment it, capturing the same data as the fitness trackers for health and fitness apps, but also giving you quick, at a glance notifications of incoming emails, texts and social network updates. They can also dish out navigation instructions, while enabling you to control apps or search the Web through voice controls.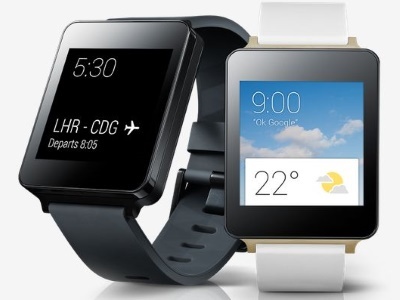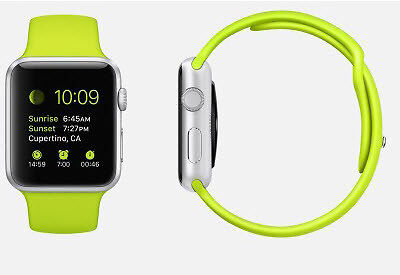 Sony launched its first SmartWatch in 2012, and since then we've had devices from Samsung and Pebble, plus more recent competition from the LG G Watch and Motorola Moto 360. Many of these devices use a spin-off of Google's Android operating system – Android Wear – providing a common platform for smartwatch apps and a more unified look-and-feel. Of course, it's not the only game in town. Finally, after years of speculation, Apple has thrown its hat into the ring, announcing its Apple Watch at the iPhone 6 launch in September.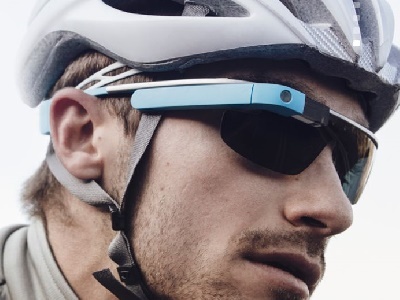 Head-mounted tech
Of course, the smartwatch is only half the wearables story: the other is head-mounted tech, with the leading example being Google's high-tech specs, Google Glass. Glass uses recent developments in optical displays to place a translucent head-up display in your field of view, notifying you of incoming communications, helping you navigate and giving you all sorts of useful information at a glance. It also contains a camera, capable of shooting stills and video with audio, and works with a combination of speech recognition and a simplified touchpad on one arm of the frame.

With Google Glass, you can access the Web, send and receive messages or take a snap, hands-free and without looking down at a screen. It's a device with a lot of professional applications – look around the world and police officers, doctors, vets and technicians have all been trying Glass on for size – but it's also one way forward for mainstream tech, putting us even closer to information we could use in our everyday lives. And while Glass is the first and biggest name in the smart-specs category, it's not the only one. Epson, Toshiba, and Sony are all looking to release products in the next twelve months.
Where is it going?
Wearable tech won't stop with the smartwatch or Google Glass. First, we'll see more processing power deployed in the kinds of devices we already use. For example, Intel has been working with headphone manufacturer, SMS Audio, to produce an in-ear-headphone that can sense biometric data, like your heart rate, and send it to your smartphone over Bluetooth. LG has developed something similar to work with its Lifeband fitness devices, while start-up Dash has created smart in-ear-headphones with fitness tracking, heart-rate monitoring and a built-in earbone microphone.

We may also see more sensors and displays distributed, not just in clothes and accessories – like CSR's high-tech pendants, which flash to notify you of activity on your phone – but across your skin. MC10, based in Cambridge, Massachusetts, is testing devices the size of a sticking plaster that include temperature and heart-rate sensors and a wireless antenna, which could provide detailed information on our bodies to Web-based services or apps. With time, we may see these shrink to the size of a tattoo, or even implanted beneath our skin.

It's an idea that will seem nightmarish to some, but others will argue that this next-gen of wearable tech will help your devices learn more about you, and in doing so do a better job of predicting and answering your needs. With time, we might regard it the same way that some of us already feel about our smartphones – as that ubiquitous technology we can hardly live without.



Check out our Think Electronics magazine