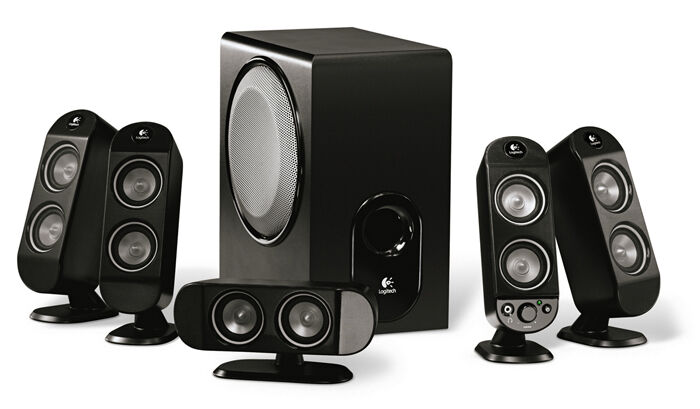 Home theatre systems are a great source of entertainment whether for music, or for videos and films. Surround sound and other audio effects provided by the numerous types of speakers create a stunning cinema hall experience within the home. However, multiple speakers means unsightly wires all around the place. In this case, wireless home cinema speakers come up as clear winners, making for home cinema systems that offer good performances while allowing for sleek decor as well.
With several types of speakers such as woofers, subwoofers, surround satellite speakers, and others deployed to create amazing sound effects in the home theatre sound equipment, the layperson can be quite confounded when it comes to selecting speaker units for a system. The right speakers work together to mix the sounds effectively and seamlessly. Those equipped with the knowledge about various speaker types, their technical specifications, and the correct placement of the numerous speakers in the room to create optimum audio effects can confidently go ahead and select the perfect home cinema system. Online stores such as eBay offer a vast array of wireless home cinema speaker sets within a wide range of prices, so shoppers can certainly find one that fits their budget.
Why Buy Wireless Home Cinema Speakers?
The audio effects in a movie theatre bring alive the action on the screen, encompassing the theatre and keeping the audience enthralled. A similar effect is created by numerous the speakers in a home cinema systems, whether while watching a movie or listening to music. However, installing 100 per cent wireless speakers is not yet a reality, as speakers must pick up audio signals sent as electrical impulses and then convert them into audio signals: hence, the necessity for wires. Some speakers need connections to amplifiers, while others that are placed at a distance may be wireless. Wireless home cinema speakers ensure that there are no trailing wires from the remotely placed speakers, which helps to make a room look neat. Speakers with short wires are connected to the main unit, with wireless powered subwoofers strategically placed at remote corners of the room. Since these do not require wires, loose connections affecting performance, damage to wires, and wires as tripping hazards are all things of the past.
Components of a Home Cinema System
A complete home entertainment system comprises several audio and video units. Besides the various cables and USB connectors, the main components that make up a home cinema system are video units, preamplifiers and A/V receivers, as well as loudspeakers.
Video Units
Viewers have a choice between bulky rear projection DLP TV, a flat panel LCD or plasma television, or a video projector and screen combination. With technology leaping ahead to offer ever newer products, DLPs are being phased out while 3D-capable smart TVs with built-in web connectivity are an increasingly attractive choice. CD and DVD players and recorders and DVD Blu-ray disc players are among the other gadgets that are standard parts of the system.
Preamplifiers and A/V Receivers
The combination of preamplifiers, also called preamps and power amplifiers, sets the stage for the movie theatre-quality sound experience in the room. Alternately, an AV receiver may also be used. The preamp determines the audio or video source to be amplified, such as a VCR, CD, or DVD players, and directs incoming signals to the right amplifier channels or to the television. It also controls and balances volume, bass, and treble. If the preamp possesses surround sound processing and decoding abilities, the device is called a PrePro, as it takes on the additional function of a processor. Power amplifiers enhance the sound levels to be propagated by the speakers and subwoofers. Multi-channel power amplifiers with 5.1, 6.1, or 7.1 channels distribute surround sound signals to the relevant speakers, in addition to supplying them with power.
If an AV receiver is used for the home cinema system, it works just like the preamplifiers and amplifiers and decodes surround sound formats; in addition to these features, it also includes a radio tuner with AM/FM that may also provide Internet radio, high-definition radio, and audio content beamed via satellite.
Loudspeakers
One selects loudspeakers, comprising satellite speakers and subwoofers,, while keeping in mind the size of the room and whether the room is a carpeted one. Satellite speakers generally handle the deep bass notes and are positioned left, right, and centre of the video screen or TV and to the rear of the listeners. Subwoofers propagate the low-frequency sounds to produce the thunderous audio effects, and active subwoofers have their own power supply and built-in amplifiers.
How Many Speakers Does One Need?
The number of speakers in a home cinema setup depends firstly upon the space available in the selected room and, of course, the budget. Different home cinema systems have different numbers of speakers, and these systems are called 2.1,, 3.1, 5.1,, and 7.1..
| Systems | Number of Satellite Speakers | Subwoofers |
| --- | --- | --- |
| 2.1 | Two main satellite left and right speakers | One |
| 3.1 | Three main left, right, and central speakers | One |
| 5.1 | Three left, right, and central speakers and two rear speakers | One |
| 7.1 | Basic 5.1 layout of five speakers and two additional rear speakers | One |
The table above explains the different systems available. The 5.1 system is the system that leading manufacturers recommend, as placement of too many speakers is difficult and may not achieve the required audio effect. A
Types of Wireless Home Cinema Systems
The wireless home cinema audio systems are ever-evolving. Currently there are four basic types available for users to select.
All-in-One Home Theatre Systems
Also referred to as the Home Theatre in a Box (HTIB), this system is a complete set with speakers, subwoofer, amplifier, and most often the disc player. Available with complete wiring and setup instructions, this is the ideal DIY home cinema system.. The package can include 2.1, 3.1, 5.1, or even 7.1 speakers.
Sound Bar
For homes in which space is a constraint, sound bar systems are ideal for creating the cinema hall audio ambience in the room. Several types of speakers are arranged in a long box and this box is mounted below the TV. Signals to each speaker in the box are electronically processed to produce surround sounds that encompass the room.
Home Cinema Audio Separates
Shoppers can select components separately to build their own home cinema systems. Available individually from various manufacturers, separates are the perfect solution for enthusiasts who can simply upgrade the components from time to time without going in for new components. For the layperson it can be a time-consuming and challenging process to hook up the various components correctly to obtain optimum performance levels.
Types of Home Cinema Audio Speakers and Their Placement
The various speakers that comprise the home cinema system serve a different purpose. The speakers placed in the front, near the projection screen to its left and right, are for stereo music playback. These may be small bookshelf speakers or the larger floor-standing speakers and are chosen according to room size.
The central speaker, if there is one, is placed atop or beneath the TV; it delivers dialogues clearly and distinctly so viewers never miss the lines spoken by the actors. Any special effects sounds, such as the roar of turbulent waters, noise of crowds, a plane flying past, or a car zooming away, are delivered by surround sound speakers placed at the rear end of the room. The sounds emanating from these speakers are directional; they seem to come and fade away in different directions of the room. Bass sounds are low-frequency audio signals and subwoofers, because of their specially designed enclosures, augment these signals to produce the sounds. Speakers placed strategically in a room help enhance the visuals to an almost lifelike experience.
How to Buy Wireless Home Cinema Speakers on eBay
eBay offers numerous types of home cinema systems and also allows shoppers to buy separate components required to build a home cinema system. With eBay's selection of electronics are various product categories, one of which includes home cinema systems. Other categories include speakers, subwoofers, and other separates. Browsing through such categories takes the shopper through hundreds of listings, with further details about and images of the selected products on the individual listing page.
Shoppers have the option of buying their items from top-rated sellers who have consistently received good feedback and high ratings. In case of queries, shoppers are encouraged to correspond with the seller before committing to buy. After completing such formalities, the shopper is ready to place his or her order and proceed to complete the deal by making payments using any one of the numerous secure options eBay provides. Having successfully completed the transaction, buyers can post feedback about the seller and the overall buying experience, which serves as a useful guide for other potential eBay shoppers.
Conclusion
Wireless home cinema speaker systems are major purchases and long-term decisions and as such one should give careful consideration to the options. Numerous components go to making a complete home cinema system, including a TV, disc player, amplifiers or A/V receivers, two to seven satellite speakers, one subwoofer, and the various types of cables and wires required to establish the necessary connections. Of these, the rear speakers and a couple of others may be wireless, reducing the usage of wires and making the room clutter-free.
Considering the room size and size of speakers is advisable before selecting the system, as small- or medium-sized rooms may not accommodate all the speakers that are present in some of the larger systems. Sound bars that have numerous speakers lined up in a compact wooden box is a great space-saving gadget in such instances. For those lucky people for whom space is not a constraint, the 5.1 and 7.1 speaker systems are ideal to create wonderful audio effects that reverberate through the room while watching films and television or listening to their favourite music tracks.