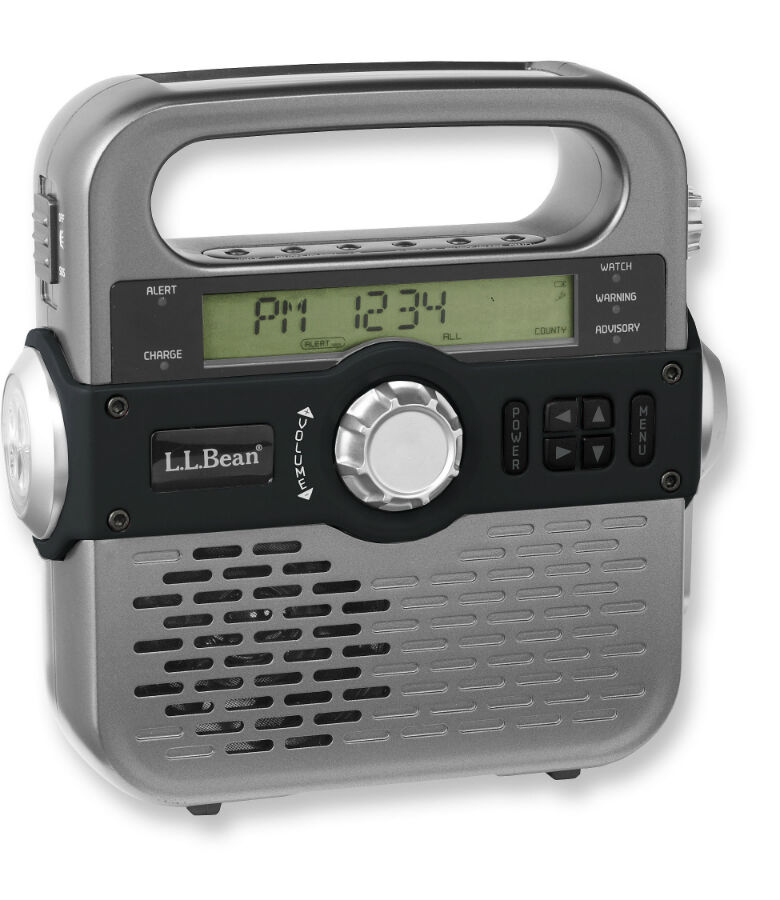 Designed to give individuals complete, portable control of their radio experience, personal radios are more convenient and enhanced with more features than they have been in the past. With everything from digital radio to advanced displays beginning to find their way into the world of personal radios, these user-friendly devices are delivering more dynamic ways for users to enjoy media, music, news, and entertainment on the go.
As technologies continue to evolve, it is expected that personal radios will extend more and more advantages to end users, such as enhanced user interfaces and more diverse digital options, among other benefits. Many personal radios of the present day are already leveraging some of the features that will define the market of tomorrow. For an individual in the market for a personal radio, being familiar with the range of technologies that may be available in personal radios of the future can help refine the purchasing process for the selection of a radio that can transition well into that future. Consumers can also benefit from learning how they can access the latest personal radio technologies by utilising the online auction site, eBay, in addition to searching in their favourite electronics stores.
Advancements in Form Factors of Personal Radios of the Future
Designers of personal radios are transforming how these devices look and feel with modifications to their form factors and the materials and methods with which they are constructed. In fact, the personal radios of the future may not necessarily mimic the classic look of a radio at all. They also may not be made from the materials that have traditionally been used to manufacture the radios of the past and the present.
The personal radios that are transforming the use of radios in the present day exhibit several unique features, including distinct changes to the way radios look, feel, and operate. The type of content these radios access and the technology they use to access that content are evolving, as well. These changes extend a new and exciting range of options to consumers interested in these devices.
Recyclable and Environmentally-Friendly Radios
One concern for many consumers when it comes to electronics is that new technology could introduce new waste and a lot of it. One alternative for radio production moving forward is that radios could be constructed from recyclable or degradable materials, such as cardboard or wood. A recyclable radio cuts down on the amount of waste generated by the use of this type of consumer electronic device. Ideally, the production of recyclable personal radios should also involve less consumption during its design and assembly. Consumers who have an eco-conscious approach are likely to find themselves with choices that include more and more of these unique and conscientious approaches to radio technology.
Radios That Do Not Look Like Radios
As electronics become more and more integrated into individuals' lives, these devices become more difficult to spot. The radios of the future may look more like a piece of art than an electronic device, with streamlined facades and an evident dearth of controls. The controls, in fact, may be integrated into the body design of the radio in the same way that a tablet or smartphone with an accelerometer adjusts its screen display when the device rotates. A radio of the future may be turned on by simply being moved in one direction, or its volume may go up or down when the user makes another subtle adjustment. Radios of the future are going to be much more subtle and integrated pieces of technology than those of today.
Tiny Personal Radios
If technology trends over the last decade have proven anything, it is that devices are only going to get smaller and more compact. While personal radios are already as small and streamlined as the mobile phone, users may be able to look forward to personal radio devices that are even more portable. Personal radios could end up having a form factor as pocketable as small media players. Whereas personal radios of the present day can be pocketed with ease, those of the future may be small enough to clip on a collar, which will allow users to access an entire world of content in a very portable and subtle way.
Technological Advances in Personal Radios of the Future
The technology that is driving personal radios continues to evolve. Broadcast solutions such as DAB and satellite are rapidly expanding, and the actual hardware to be used in the personal radios of the future will be even more advanced.
More Digital and Internet Radio to Come
Digital radio and Internet radio are making sizeable headway in the world of radio. In the future, these broadcast technologies may come to rival the pre-eminence of FM broadcasts. Digital radio and Internet radio production should increase and give consumers more diversity in their devices and in the content they can access on those devices.
Larger and More Intuitive Displays
Radios of the future may end up having much of the same intuitive and responsive interface design that computers and tablets have today. These radios may incorporate engaging controls, such as a touch screen to navigate stations, adjust settings, and control volume. The user experience in a radio of the future is not going to be about turning a dial, but about a much more engaging process that integrates the device into a user's world. This also means that users may be able to access much more detailed information on tracks and receive real-time information and news updates via personal radios with a digital display.
Voice Command Radios
Personal radios may also utilise enhanced voice controls in the future. Consumers may have the option to switch stations or adjust volume levels by stating a command instead of physically making an adjustment. These radios may offer true hands-free performance, which would allow a consumer to tote a radio anywhere and control it without having to remove it from a pocket.
'Personalised' Personal Radios
The process of using a personal radio will become more customised in the future. Consumers may be able to tailor their content themselves and select personalised settings, such as preferred genres, playing certain stations at specific times of the day, and even using stored content when live content does not suit a mood. All of these settings may be saved in a user profile, and a personal radio may then become a device that is used as much as a tablet or laptop.
As local marketers and advertisers get more engaged in digital and Internet radio, a personalised radio of the future may be capable of giving a consumer access to much needed information in his or her immediate area. For example, a user's profile on a personal radio would be capable of suggesting the right advertisements for shops in his or her area using location-based data.
Radio May Go Cross-Platform
Radio is on a course to be widely accessible across multiple platforms, including other mobile devices, such as tablets and phones. In Europe, there are plans to integrate both digital and analogue radio access to devices across the mobile spectrum, which will essentially transform almost any mobile unit into a personal radio. This provides consumers with not only more diverse access to entertainment, but also multiple ways in which to reliably access critical information from the radio during emergency scenarios.
Buying Personal Radios on eBay
The online auction site eBay is a diverse resource for personal radios. Although radios of the future do not yet exist, of course, eBay certainly offers a wide array of personal radios that feature the latest technology to-date. You can begin your search for a personal radio by utilising the search interface from any page on the site. This search bar allows you to enter a keyword term that is related to the item you wish to purchase and then immediately review the relevant listings. A general term like 'portable radio' results in the largest selection of possibilities, while a more specific search like 'digital personal radio' produces more focused search results.
Evaluating Sellers on eBay
When shopping on the site, it is important for you to take some time to evaluate the sellers who are associated with items that appeal to you. Get to know the seller of an item by reviewing feedback he or she has received, as well as information about the seller's past auctions. This can help you determine whether that seller can meet your needs in terms of the product and the quality of service.
Conclusion
Personal radios continue to transform the space of entertainment, news, information, and more. These portable devices are becoming more user friendly, portable, and engaging, with increasingly diverse ways to access and leverage content from multiple services. Everything from satellite radios to Internet and DAB radios are combining enhanced user interfaces to make listening to the radio an exciting and multi-faceted experience for consumers.
Aside from searching in local electronics stores, finding and purchasing personal radios with the latest technologies can be greatly facilitated by the online auction site, eBay. As an aggregator of multiple vendors, eBay brings together a wide array of personal radios that incorporate the latest trends, from the eco-friendly, recyclable radio to the latest in DAB technology. By running a keyword search and taking the time to get to know the seller who is associated with a listing, a consumer can use the wide-ranging catalogue and easy-to-use features on eBay to quickly find and purchase the ideal personal radio with innovative technology that could be a stepping stone for the radios of the future.