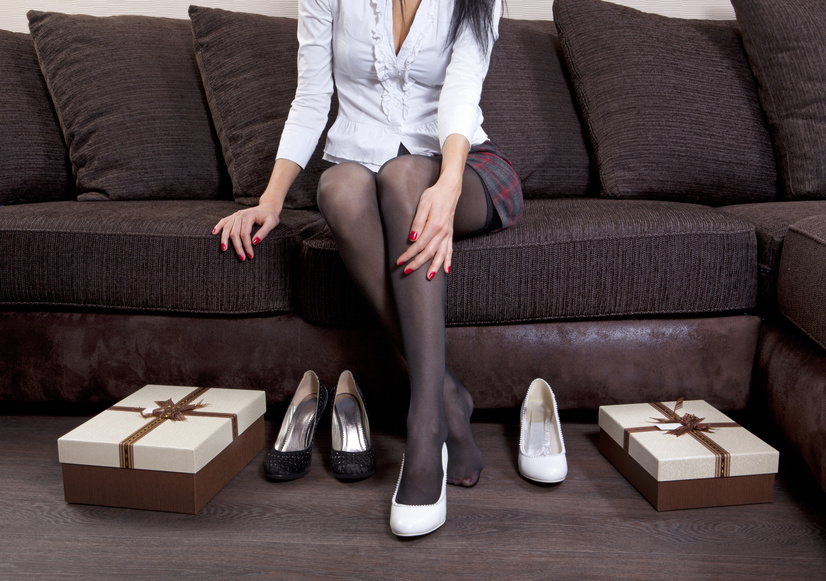 Everybody needs a good pair of shoes, whether you are an all-star athlete or warm the bench during physical education. Buying brand new makes sense, and therefore, knowing what to look for results in the best look and feel for your feet. While the type of shoes desired depends on the particular needs of the shopper, brand new shoes should be both stylish and comfortable.
Sizing
Whether searching for men's shoes or women's shoes, they need to fit well, yet offer a small amount of room to accommodate growing feet. As a rule of thumb, there should be between 9 to 13 mm of room between the wearer's longest toe and the front of the shoe when standing. Because feet tend to swell during the day due to walking and standing, buyers should consider measuring their feet in the late afternoon or evening when feet are the biggest. As always, consult a manufacturer's size chart prior to purchase, as shoe sizes tend to vary by brand.
Comfort and Size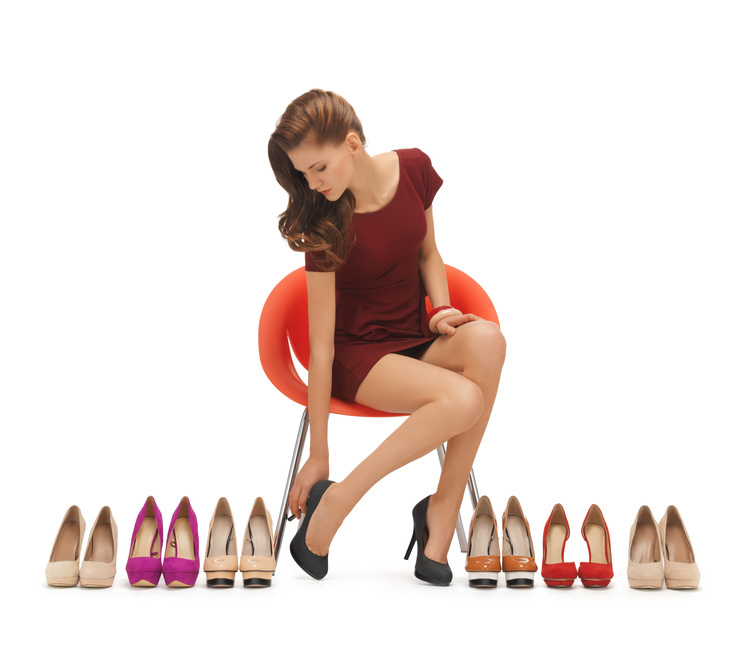 The space between one's feet and shoe front should be roomy enough to allow toes to rest comfortably. Too much room and feet may slide while walking; this can lead to skin irritation or calluses. Conversely, too small and they may rub against the feet and cause corns; those with wide feet commonly experience this. Many shoe manufacturers, such as New Balance, Asics, and Nike, produce shoes in a wide design.
Arch Support

Proper arch support lessens muscle tension in the foot and prevents the foot from over pronation and overuse injuries, such as plantar fasciitis, heel pain, and metatarsalgia. Those with high arches should opt for well-cushioned, flexible shoes, or shoes with a curved instep. On the other hand, those who are flat-footed should consider shoes with a straight instep that promotes stability while walking or running. Still, individuals with a normal foot arch best benefit from brand new shoes with a slightly curved instep to maximise stability and flexibility.
Outsoles
Individuals who lead an active lifestyle should opt for trainers with an aggressive outsole that offers increased traction, heel stability, and better grip on uneven surfaces. The shoes should also provide shock absorption and be made with breathable material, such as leather, nylon, or mesh, to keep feet comfortable and dry; such shoes are not only renowned for their durability but also keep feet drier and cooler, helping to prevent foot odour, blisters, and general discomfort.