The ability to actually power up a PC and then continually run it is absolutely essential. However, even the savviest of hardware aficionados overlook the system and parts used to supply that power, the power supply units or PSUs. Picking the proper PC power supply products involves carefully considering your needs and your unit as well as understanding key points about PSUs such as wattage, connection ports, and fans. It is not always the best choice to opt for something inexpensive or even what 'seems' most powerful.
Wattage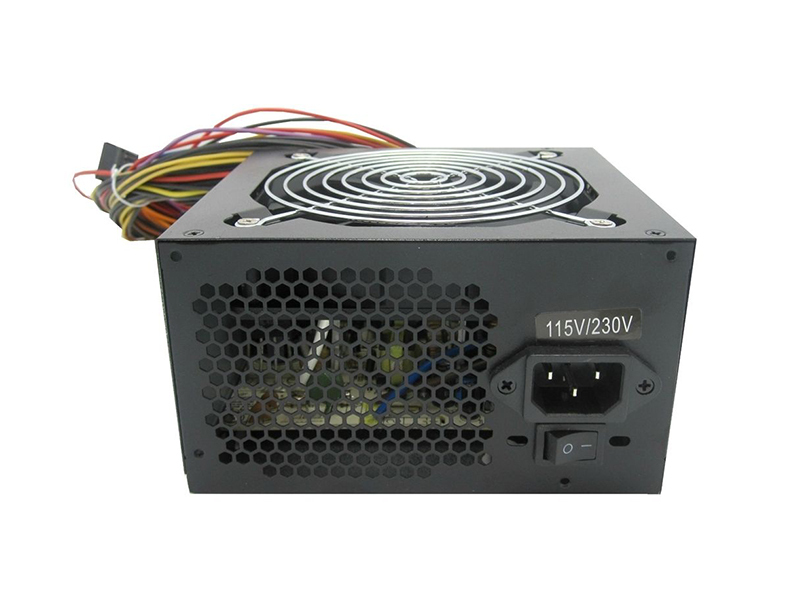 When shopping for a PSU, the most often-displayed characteristic is wattage or maximum power output. Home PCs run on PSUs that range from 200 to 1800 watts; anything bigger exceeds the abilities of a common home outlet. However, bigger wattage does not always offer better power. In fact, the wattage number does not tell the whole story. A 1000-watt PSU does not continually run on 1000 watts, but peaks at that number. Therefore, it is more important to assess a PSU's sustained or continuous power output instead. Depending on the quality and construction of the unit, continuous power wattage usually ranges anywhere from 40 to 80 per cent of total wattage. Therefore, a 1000-watt PSU running at 40 per cent continuous power is actually less efficient than an 800-watt PSU running at 70 per cent continuous power.
Connection Ports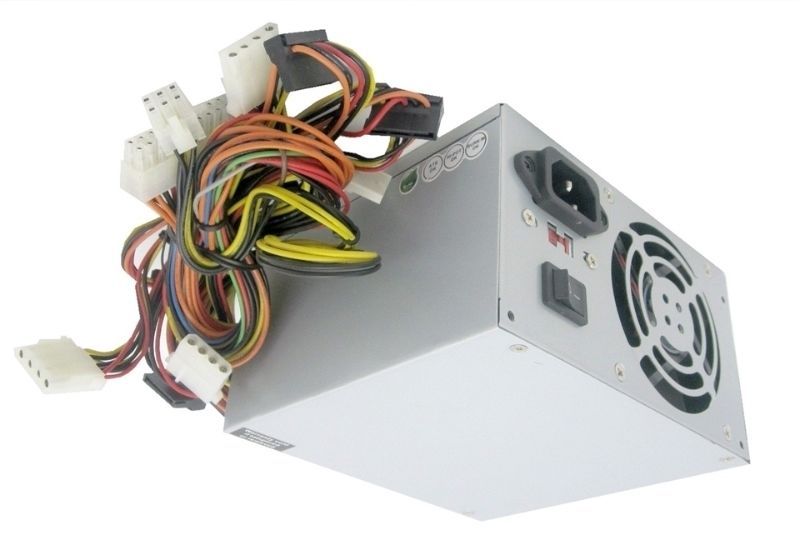 Making sure that your new PC power supply actually fits into your current PC is equally important. If you are rebuilding an old PC you must be careful, as an older unit may not have the connection ports required to run a newer PSU. However, to make this process easier, many units offer buyers flexible port set-up which allows a unit to fit into more than one standard type of machine. It is not uncommon to see a 20+4 pin connector, also called 20/24 pin connector, which means that the unit functions as a 20-pin connector and a 24-pin connector, thanks to an optional snap-in set of pins. Other common connector types include 4-pin Molex, floppy, 4-pin ATX12V, 6-pin PCI-Express graphics, SATA, and 8-pin PCI-Express. Take stock of all available connections in your PC, noting which you currently use for other components, before deciding on a PSU connection.
Power Supply Fans
One final point to consider is the cooling system that a new PSU uses. The PC cooling fans within a power supply provide a crucial cooling effect needed to dissipate the heat generated by the constantly running PC. While larger fans take up more space in the PC tower and weigh more than smaller ones, they tend to be more efficient and less noisy. Other options include smaller, temperature-controlled fans which are a bit more expensive than large, slow-moving fans, and fanless power supplies which generate no noise, but need an alternate cooling source called heat sinks.