Harem pants are comfortable and flatter your figure when you choose them with care and wear them with the right clothing and accessories. You can find a variety of harem pants on eBay. Learn how to choose the perfect pair of trousers and know what tops, jackets, shoes, and accessories to wear with harem pants before you shop.
Choosing the Right Harem Pants for You

If you find harem pants unflattering, you may simply be trying on the wrong style. Choose the fabric carefully. Lighter fabrics, such as silk, satin, or cotton jersey, drape well and are the most flattering. Choose a fabric that suits the occasion. Cotton prints are more casual than shimmering silk solids. Look for trousers with elegant drop crotch folds, with a flattering crotch level. If you are petite, consider capri harem pants, which add length to your legs. If you cannot find flattering trousers in which you feel comfortable, consider a harem-style jumpsuit.
Tops and Jackets to Wear with Harem Pants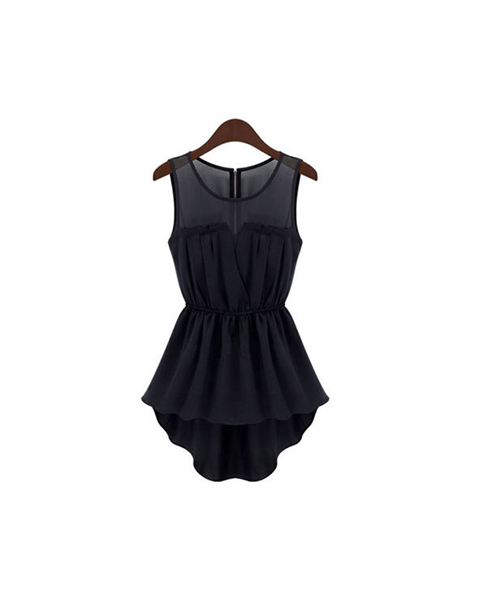 Fitted tops and jackets place the focus firmly on the flowy fabric of harem pants and balance the volume of the trousers. Choose a slinky top for evening wear, a tailored cotton blouse for the office, or a fitted T-shirt for casual wear. Add a tailored jacket, blazer, or cardigan in cool weather. Cropped jackets and tops also define the waist and focus attention on the trousers. Tuck in your blouse to accent your waist, and show off your shoulders with one-shoulder or shoulderless tops. Coordinate the colours you wear together to prevent creating an outfit that is too busy. Opt for plain tops with batik print or floral trousers or colourful tops with plain trousers.
Shoes to Wear with Harem Pants
Heels add height, balancing your figure. You can choose anything from traditional heels to gladiator sandals to strappy stilettos. Wedges or wedge sandals are ideal for a casual look. If you are dressing for comfort, wear simple sneakers and add glitz with accessories. Ballet flats are comfortable, elegant, and stylish. Pair them with harem pants for office or smart casual wear. Try different types of shoes with different styles of harem pants. You can pair biker boots with punk-inspired harem pants, or delicate sandals with floaty trousers in a light pastel. Choose shoes colours that match your pants. Neutral colours are ideal for office wear, but do not be afraid to wear shoes that sparkle with eveningwear.
Accessories to Wear with Harem Pants
Use the design of your harem pants as a guide when choosing accessories. A wide belt in a solid colour accents your waist and matches patterned harem pants. Keep jewellery to a minimum to avoid clashes with your trousers. Consider a single statement piece such as a necklace or bracelet. Keep it simple and wear your harem pants with confidence.