When you think of summer, you think of a bright yellow sun and lemon scents and shades to go with it. For a bold and bright summer clothing look that dares to be different, lemon shoes fit the bill. This striking shade of yellow works for spring and summer wear, but you need to wear them with just the right outfit. Not every colour matches this primary shade, but when you do wear lemon shoes, they are sure to stand out from any ensemble.
Contrast with Basic Black
Give that bumble bee look a whirl with a basic black outfit and lemon shoes. Whether you slip on high heel lemon shoes or a pair of flats, the contrast between the lemon and the black works well. Pair lemon pumps with black slacks, black jeans, or a black pencil skirt. Add a yellow blouse with the black bottom for a true contrasting look.
Lemon Flip-Flops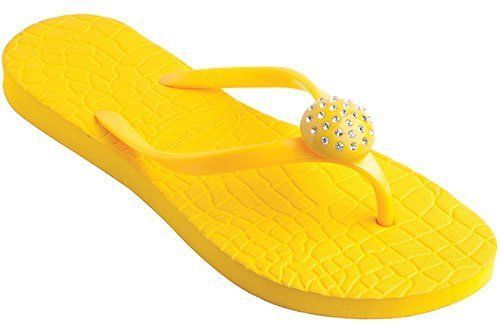 Lemon flip-flops go with just about any tropical summer style, or even with non-tropical looks. Wear lemon flip-flops with a swimsuit that has bright yellow in its print or even with a black swimsuit cover-up. Lemon flip-flops even work with denim pants or denim shorts. Slip on the flips and pair them with a summer outfit consisting of yellow shorts or denim shorts coordinated with a tank top or T-shirt. You do not even have to choose a yellow top. Choose pink instead or even a rust colour, as both work well with lemon shades.
Lemon Athletic Shoes
The good news about athletic shoes is that just about any shade works with just about any workout ensemble. You do not have to worry about clashing because anything goes at the gym. If you do want to match, try lemon sneakers with that basic black fitness look. Black sweats, black yoga pants, and black breathable workout tops make your shoes stand out from the crowd. If a workout is not on the agenda, but you just want comfort, wear your lemon sneakers with any everyday casual outfit consisting of jeans and a simple T-shirt.
Lemon Sandals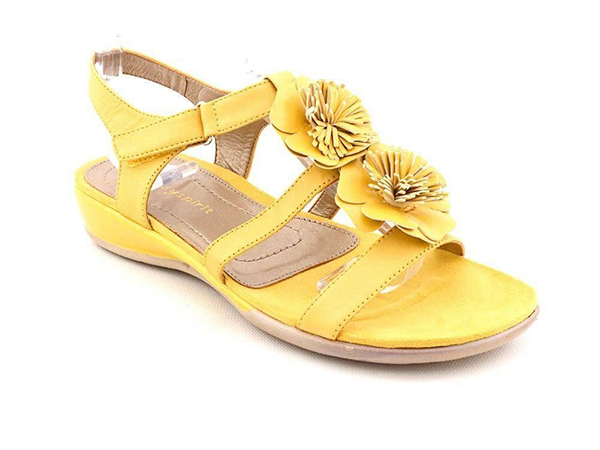 Just as with flip-flops, lemon sandals create a true summer outfit with lots of tropical flair. Wear a pair of wedge heel lemon-coloured sandals with a floral sundress, a maxi skirt, or a high-low skirt. Make sure a little bit of lemon is in the outfit's print so the look does not clash. Choose a pair of flat lemon strappy sandals to wear with shorts and a tank top or a longer skirt if you are on the taller side. Gold embellishments on a brown sole give a little something extra to lemon sandals and dress up the look when you want to wear them to work or for a night on the town.