Skinny jeans are not just for "skinny" people. In fact, they are so common that ladies of all ages and body types can be seen wearing these stylish items. With their very slim cut, these jeans fit tightly along the legs right down to the ankles, giving the wearer a flattering silhouette. Below are some things you can pair with your favourite skinny jeans.
Boots or Shoes
Skinny jeans are very versatile as they look good with a diverse range of footwear. To dress up your women's jeans, wear a striking pair of boots in any colour. While all boots look good with skinny jeans, the best choices are mid calf and knee length boots. With stilettos, you can accentuate the lines of your legs and make them leaner and more attractive. If high stilettos are too uncomfortable, just wear any heeled shoes and you are likely to look great. Just avoid bulky shoes like trainers and other sports shoes.
Flowing Tops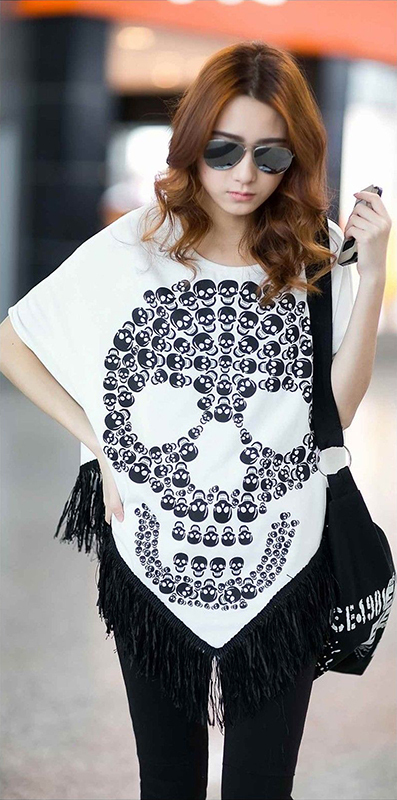 Wear a loose, flowing top to balance the shape of your skinny jeans. Choose a long blouse or top to cover your hips if you do not want to draw too much attention or if you want to create a laidback look. Pair your jeans with a long sleeve blouse for a mature, dressy look, or wear a sleeveless, flowing top for a playful look. To highlight your curves, add a belt over your blouse.
Jacket or Blazer

Besides wearing a loose top to balance the shape of your skinny jeans, you can wear a jacket to get the same effect. If you have a pear shaped figure, a short, cropped jacket gives more volume to your upper body. If your body has an inverted triangle shape, wear a waist-length jacket or sweater. Like with all outfits, play with various colour combinations. You can pair black skinny jeans with a black leather jacket for a sexy, no-nonsense look, or wear a white blazer with dark jeans for a chic, city-girl look.
Fitting Tops
It is hard to go wrong when you wear a fitting top with your women's skinny jeans. Any form-hugging T-shirt, blouse, or shirt goes well with skinny jeans as this combination highlights your figure. Avoid anything too tight though, unless you want to look like you are wearing a bodysuit. Besides blouses, fitting jackets are good options as they add some volume to your outfit without being bulky.
Accessorise with Suitable Items
Skinny jeans like Levi's jeans are sexy and stylish items, but can be a tad plain when just worn with a blouse or shirt. Therefore, accessorise your outfit with items such as a belt, necklace, or earrings. Long earrings complement a pair of skinny jeans, while an elaborate necklace over a simple blouse can make your outfit pop. Besides jewellery, a scarf draped around your neck or a belt can also add some dimension to your attire.