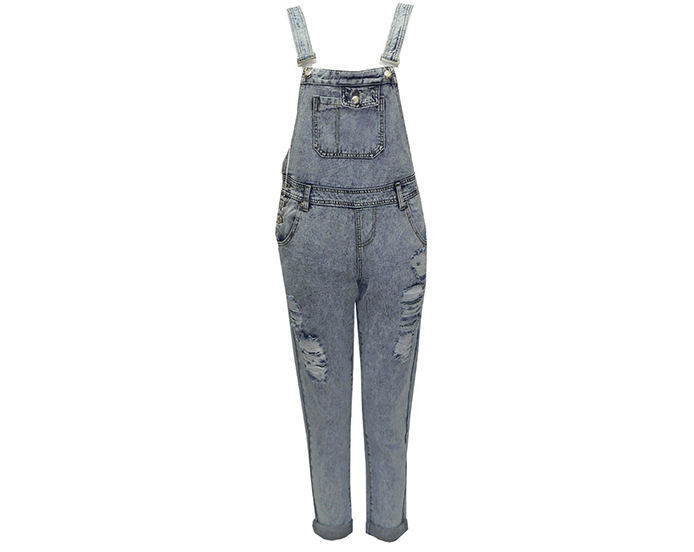 Originally made for farmers and mechanics in the US, an ongoing fashion trend captures the hearts of everyone, from sexy celebrities to students. Learn how to turn practical to posh in denim dungarees paired with the right accessories. This one-piece garment, whether worn as long trousers, shorts, or a dress, says something cool is going on underneath; or on top. Layering under and over this trendy item sets it apart from its origins as workwear for manual labourers.

The Draw of Denim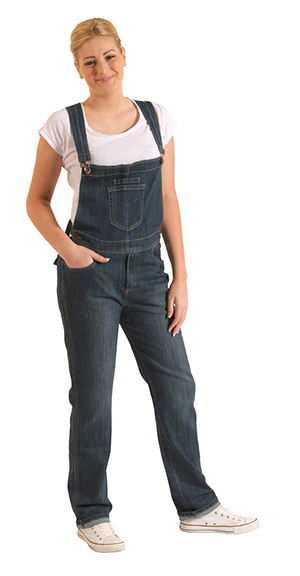 Denim initially gained widespread popularity in the 1950s as an expression of teenage rebellion. The inexpensive fabric inspires a relaxed mood and has become a pervasive symbol of laid-back comfort in the modern era. It is widely available in a variety of colours and washes, in addition to the traditional blue. Rousing prints make denim fit into many fashion trends for wearers with attitude.
Fit and Style for Denim Dungarees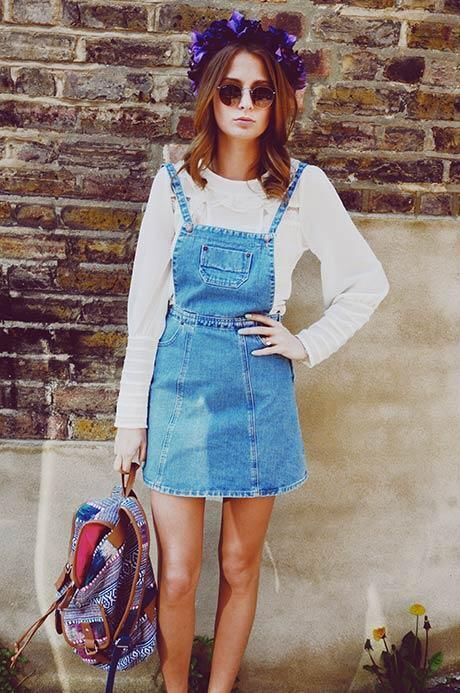 While denim dungarees are a symbol of relaxed wear, certain rules apply to ensure that you do not simply look messy. Even with all of the right accessories, it is easy to look swamped by denim dungarees. Begin by ensuring that the dungarees fit properly. For garments with full length trouser legs, choose a slim fitting rather than baggy style to create a streamlined look. Wearing a blouse rather than a T-shirt makes the ensemble more sophisticated, and adding a lightweight jacket over the top offers some overall structure. Alternatively, choose a leather jacket or faux fur coat to make a statement.
Garments that Complement Denim Dungarees
Pinafore dresses , classic shorts, and long overalls, are all cult denim dungaree items that simply beg to be accessorised. For a spring look, pair a loose floral print top with designer ballet flats, and roll up the trouser hems to show off the shoes. Dungarees cover just the right areas when paired with a sheer blouse in the summer, and for another cool alternative, try a colourful Prism bandeau bra. As the weather becomes chilly in the autumn, pull on a comfortable Breton T-shirt under a dungaree dress, then add opaque tights and ankle books for a casual look. For an evening out, pair a leopard print blouse with platform sandals, and top them off with a military-style jacket. For winter, lace-up boots give an edgy feel to a printed blouse under classic dungarees.