Versatile and casual, gladiator sandals are comfortable, and they offer a sense of modern style. Named for the type of sandals worn by ancient Greek and Roman gladiators, these sandals come in a variety of forms. These sandals are full of thin straps and work with a variety of fashion ensembles, depending on the type and the occasion. Learn what to wear with gladiator sandals to create the perfect spring or summer outfit.
A Simple Pair of Jeans and Gladiator Sandals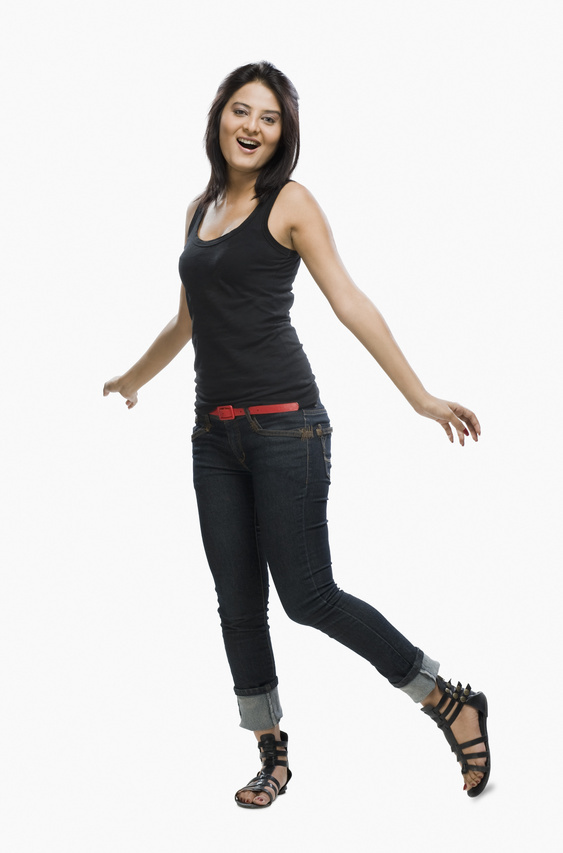 Whether you choose crop jeans, skinny jeans, loose fitting jeans, mid-rise jeans, or low-rise jeans, gladiator sandals complement denim to create a stylish, yet casual ensemble. Wear ankle-strap gladiator sandals with your crop jeans to reveal your ankles and calves and choose backless gladiator sandals for long jeans that fall just above the feet. If you prefer the crop look, but do not have a pair on hand, simply cuff long jeans and create that look on your own. Dress the outfit up with a sequined tank, a ruffled blouse, or a baby doll tank to make this fashion choice work for day or night.
Casual Shorts and Gladiator Sandals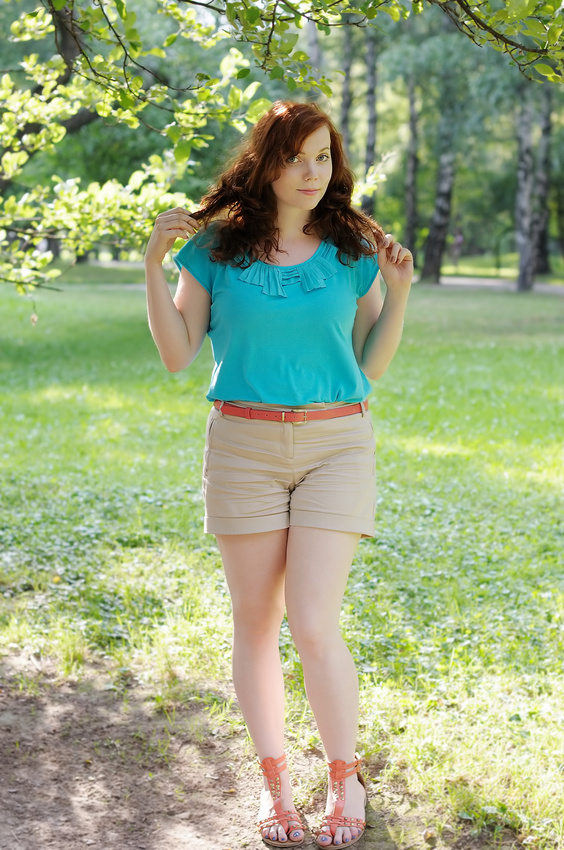 Take your pick of short shorts or Bermuda-style shorts and pair them with gladiator sandals that strap at the ankle. Denim shorts work with brown, black, and white gladiator sandals and black shorts work with a variety of summer footwear colours, including yellow, pink, red, aqua, and lavender. Choose gladiator sandals with jewelled and metal embellishments, as well as with flat heels or high heels. Wear these shoes for a day at the beach or even a casual beachside dinner out, as they offer a bit more of a formal flair than traditional beach flip-flops.
Pair Gladiator Sandals with Skirts
Wear gladiator sandals with short skirts and really go wild with the knee-high style shoe. For a night out on the town, pair these knee-high sandals with a short skirt and choose to wear a heel with sparkly silver or gold straps. For a more casual everyday look, pair flat gladiator sandals featuring subdued leather shades with a long and loose Bohemian-style skirt. Make sure the skirt does not fall all the way to the feet so people can still notice the straps at the ankle.
Dress Up a Dress with Gladiator Sandals
Just like with a skirt, gladiator sandals give a dress a whole new look and often put the focus on the feet. Try a long maxi dress with a pair of high heel sandals to give you a little lift and ensure the length of the dress does not overwhelm you. If you choose a mini dress and are on the tall side, wear flat gladiator sandals. Add a fun style to the look with knee-high sandals in any of the array of different colours and beaded embellishments. Other dresses to pair these sandals with include kaftan-style dresses and sundresses.