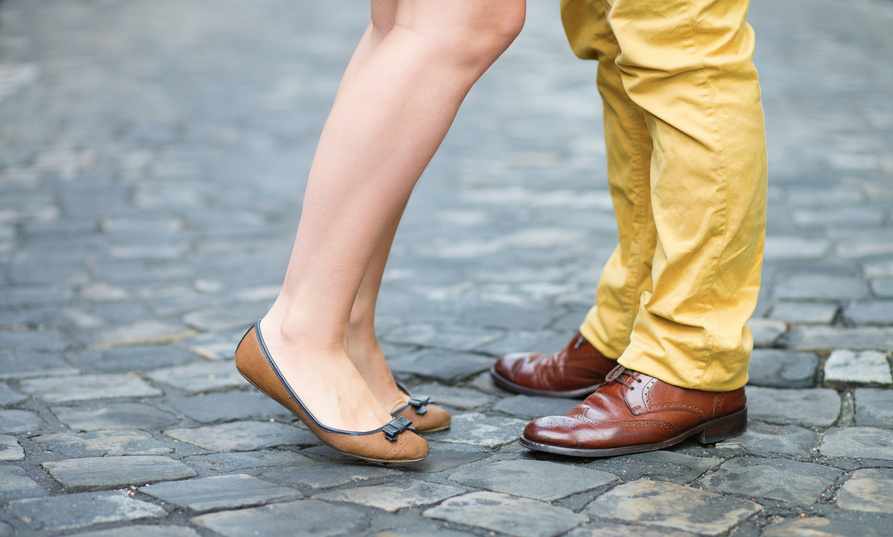 Ballet shoes, also called ballet slippers are flat, thin soled, lightweight shoes that ballet dancers generally wear. However, ballerina shoes have now become a stylish accessory and are made from various materials including canvas, satin, and leather. When dancers wear ballerina shoes for the purpose of dancing, they are automatically paired correctly with the necessary ballerina costume. However, if you are wearing leather-ballerina shoes as a part of a regular wardrobe, there are a few things you need to consider.
Who Should Wear Ballerina Shoes
Due to the fact that ballerina flats have very little to no heel, some women should probably not wear them under any circumstances, unless they want to achieve a specific look. For instance, ballerina shoes will make your legs appear shorter because the shoes have no heal. So if you are already short, you should probably not wear them if you want to appear taller. However, if you are a short or petite woman, you could probably pull off a pair of leather-ballerina shoes by wearing them with a short skirt that elongates the legs, thus balancing out the look.
Types of Leather-Ballerina Shoes

Leather-ballerina shoes can be very versatile depending on their colour and design. Some leather ballerina shoes are embellished with flowers, bows, or studs to produce a different look for different occasions. Ballerina shoes with flowers and bows can be paired with a nice short, flared bottom dress for an evening out, or with a colourful spring dress on a bright spring day. Some plain leather-ballerina shoes make perfect additions to friday evening and weekend work attire. They add a bit of casualness to an ensemble without diminishing your professional look.
What to Wear with Leather-Ballerina Shoes

Ballerina shoes or ballerina flats with a little heal can be considered dressy and worn with elegant attire, especially if the shoes have embellishments. However the heelless leather ballerina shoes are more casual and can be easily paired with jeans, shorts, or even a short denim skirt. Non-patent leather ballerina shoes can pair great with cotton or jeans capris trousers for a day out with friends.
What Not to Wear with Leather-Ballerina Shoes
Even though leather ballerinas can pair with the right version of any apparel, women should avoid certain compilations. For example, if you wear leather-ballerina shoes with excessively long trousers, it hides the style of the shoe and may look sloppy. You should also avoid narrow, long skirts as this will make you appear slightly top heavy and wider than normal at the mid section. The same goes for trousers with narrow legs. Unless you are a tall person, narrow-legged trousers and leather-ballerina shoes will give you the appearance of a wider mid-section and shorter legs.