Many people view wearing leggings without trousers as a fashion faux pas. However, with thick, opaque leggings that provide thorough coverage, it does not have to be a style mistake. The thickness of the leggings gives you far more versatility to try different tops, jackets, dresses, and other combination pieces. Find out what you can wear with your thick leggings to create chic everyday ensembles.
Combinations to Wear with Imitation Leather Leggings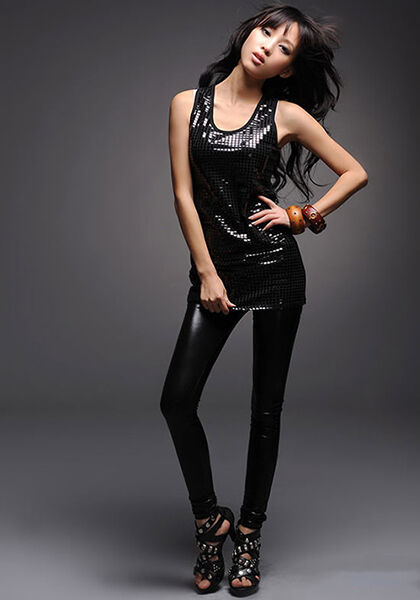 Thick and sleek-looking, faux leather leggings work well instead of trousers. Pair them with a large jumper and some ballet flats, or glam up the outfit with spiky black leather boots and a sparkly top for a night out. You can also try a more professional vibe, wearing a classy pair of heels, a white shirt, and a blazer in a neutral colour. These leggings also work well when you want to try out a bold rocker look.
Three-Piece Outfits to Wear with Thick Casual Leggings
If you plan to wear thick woollen or cotton leggings a lot, some long jumpers or cardigans are must-haves for your wardrobe. Put together casual three-piece outfits consisting of thick leggings, a tank top, and a long jumper, which gives you extra hip and rear coverage. To increase the versatility of your leggings and jumper combination, get jumpers in neutrals such as black, grey, white, ivory, brown, or navy. With these basic colours, you can create numberless weekend looks.
Ensembles to Wear with Thick Velvet Leggings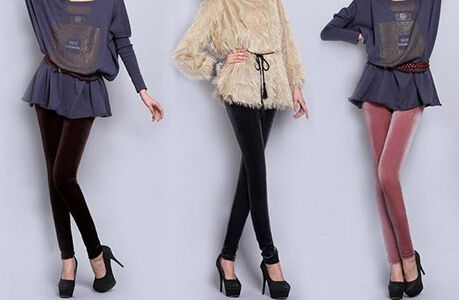 Soft velvet leggings are perfect for chilly autumn evenings. Wear your velvet leggings out with a chic button-down blouse, or keep it simple with a tunic or mini dress and ankle boots. Accessorize against the cold with a long, thick scarf, warm gloves, and a cute hat. Avoid pairing velvet with velvet; instead, mix the thick, velvety leggings with a shirt or dress of smooth, solid material. A thin black blouse with a studded collar and cuffs works beautifully with velvet leggings, providing just the right blend of seduction and sophistication.
Outfits to Wear with Thick Metallic Leggings
Thick leggings with a metallic sheen give you an instant glamour factor. Try silver leggings with strappy silver sandals and a crisp white blouse just long enough to cover your bottom. Keep jewellery simple, since the metallic leggings lend plenty of shine to your outfit. Experiment with gold leggings as well, toning them down with solid neutrals for a balanced look.