QUALITY TIME II UK
A common problem with older
Swatch Watches
What you can try if your old swatch is not running :-
Step 1 , Carefully remove the battery hatch cover.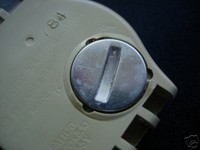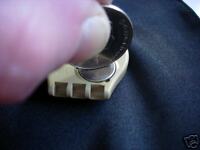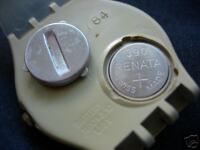 Step 2 , Remove the battery,When the battery is exhausted and left in a swatch for a while, it may leak (this is more likely when using cheap batteries).This can result in corrosion to the pins that connect to the battery.
Step 3 , Inside you will see normally two pins, in the case of loomi models three, two pins for the watch connection and one for the loomi function.
Step 4 , The pins should be bright in colour,but if they look black or dull silver, this will not allow a good contact with the battery and could be the problem, why your swatch is not running.
Step 5 , VERY carefully,with a sharp pointed knife,or a special cleaning tool, scrape the surfaces clean, so as they appear bright and shiny as they did when new,be careful not to move the pins, by putting to much pressure on the pins, you are only cleaning them, to remove the surface corrosion.
Step 6 , Replace the battery with a new one, and replace the battery hatch cover.
Hopefully with luck your swatch should now work.
HELP US BY TICKING THE BOX THAT SAYS THIS GUIDE WAS HELPFUL..