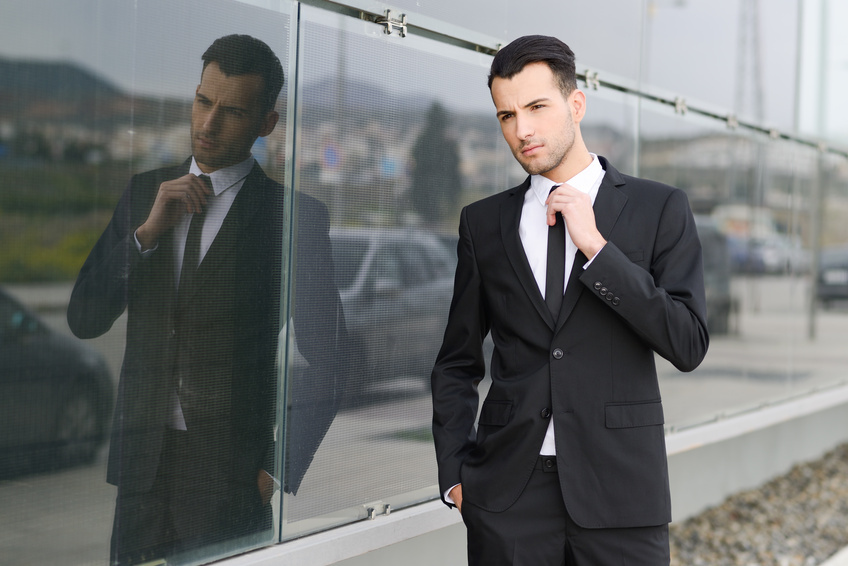 Since it joined the fashion world in the 1960s, the skinny tie has been a fashionable accessory. Choose a black skinny tie if you want a versatile accessory that works well with various outfits. Even though it may seem easy to pair a skinny black tie with an outfit, learning more about the occasions where such a tie is appropriate can help you avoid fashion faux pas.
Popular Occasions to Wear a Skinny Black Tie
A skinny tie is between 3.8 and 6.4 centimetre wide. These sleek fashion accessories can often provide a retro look. The standard length of a tie is 140 centimetres, but this may differ from one manufacturer to another. To be fitted properly, a skinny tie should fall near the belt line. A black thin tie is a good option for both casual and formal occasions. For a formal look, choose a fitted white dress shirt with a small sized collar and pair it with a simple skinny black tie. For a casual look, choose a slim fit shirt that looks well with the sleeves rolled up and wear the tie knot loose. Opt for a shirt in light colours such as white to obtain a nice contrast with the black tie. Another good choice is a vest that can help you achieve a smart-casual look when you are wearing a skinny black tie. Patterned black skinny ties are another option for a casual look.
Dos and Don'ts of Wearing a Skinny Black Tie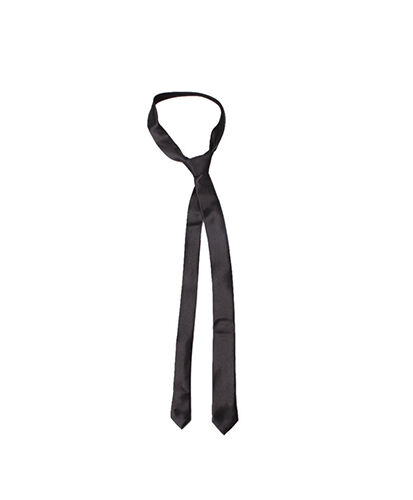 One of the most important things to do in order to pull off a skinny black tie is to do the knot right. A four in hand knot is a good choice for wearing a skinny tie at formal events. A narrow, slightly asymmetric knot is ideal for casual wear. If you wear a black skinny tie with a suit or blazer, make sure you match it with the lapels. This means you should opt for a narrow-lapel garment. Avoid wearing a slim tie with a wide-collared dress shirt. Finally, do not wear a skinny tie that is longer than the middle of the belt buckle.
How to Wear a Skinny Black Tie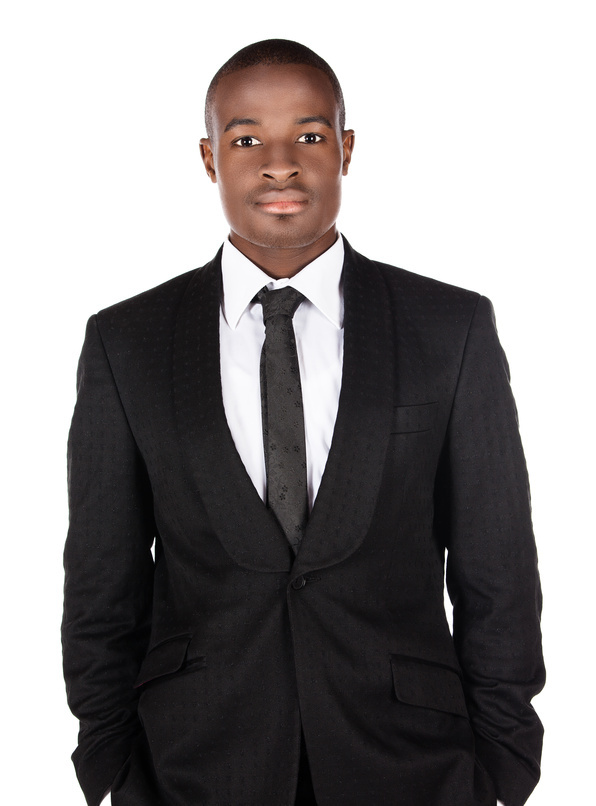 When choosing an outfit that includes a skinny black tie, consider your body type. This type of tie looks best on tall and thin men, so if you have a somewhat heavy built, opt for normal width ties. The rule of thumb when it comes to wearing a skinny black tie is to think about proportions. This is also true for the knot. Skinny ties look at their best with a smaller knot or one that is slightly loose.