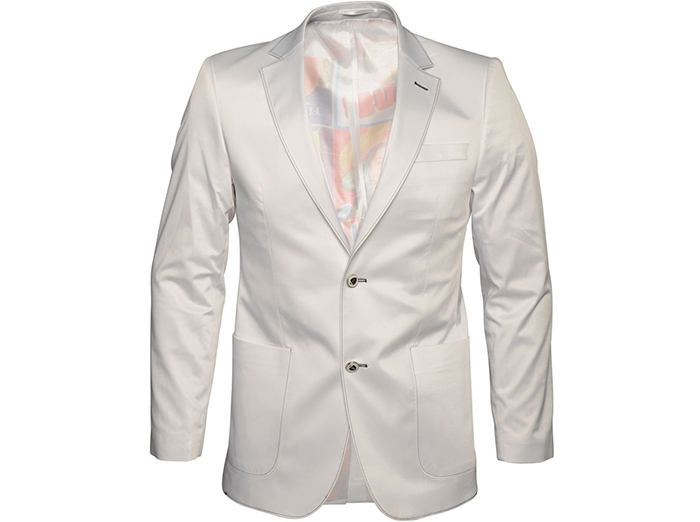 The tuxedo is steeped in a sense of ritual; the elegance and simplicity of basic black and white in sharp contrast is somehow alluring and debonair. Black tie first appeared with Victorian aristocrats and has survived for over a century as an icon of male sophistication and style. In the 1930s, the white jacket version of the popular tuxedo offered the well-heeled gentleman the option of dressing formally in tropical summers without the burden of heavy, dark-coloured fabric. Although modern fabrics are much lighter in weight, the white tuxedo remains popular in warm weather.

Tuxedo Etiquette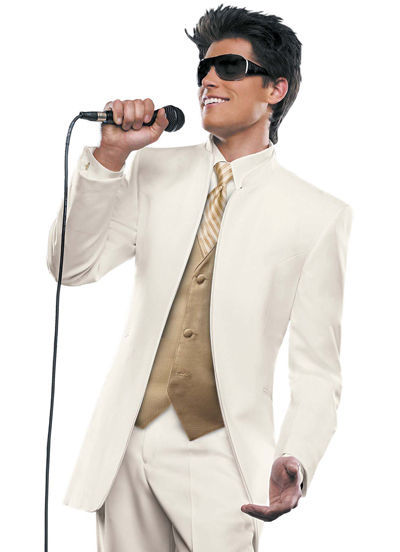 Although trends in fashion change rapidly, the rules governing when to wear a tuxedo have changed very little over the years. Bringing a note of solemnity to any occasion, the tuxedo is generally reserved for formal occasions after 6:00 pm and a limited number of special occasions, such as a wedding, or a premiere of a symphony or ballet. Further consideration must be given when deciding whether wearing a white tuxedo is appropriate. It is always sensible to take a cue from the invitation, which may state "black tie".
White Tie vs. White Tuxedo
Events may specify "black tie" or "white tie", and many people are confused by the difference. In formal dress code, "white tie" is the most formal of all affairs; however, it does not refer to a "white tuxedo". Rather, the term actually refers to the tie . In this case, the tailcoat, trousers, socks, and shoes should all be black, while the tie and waistcoat are white.
White Tuxedo Occasions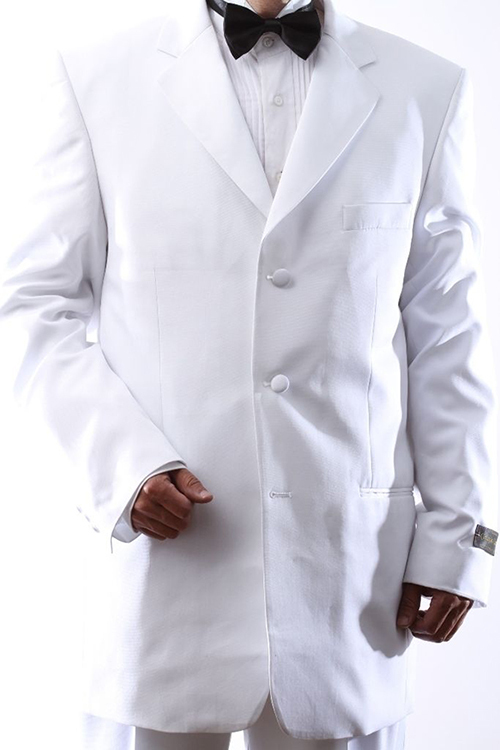 The most common time to wear a white tuxedo is to a wedding, but most modern ceremonies do not call for such formality. If, however, the wedding takes place in a hot climate, such as a beach in the Caribbean, then white is a perfectly acceptable choice, as are white trousers and accessories. The white tuxedo is also appropriate for outdoor formal events in hot weather or a formal dinner on a cruise.

The All-White Tuxedo
Although a white tuxedo is acceptable for warm weather and outdoor events, there is no question that white shows much more dirt than black. For this reason, many men wear a white dinner jacket with non-white trousers, rather than an all-white tuxedo. This also creates a less formal look in hot weather.