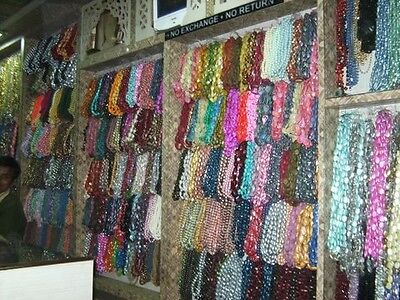 Where to Buy Your Beads!
#Gotitfree
Have you ever wondered how to get the best value on beads for your jewellery making?
I love beads! I am addicted to them all the different textures, styles and shape not to mention the colours! When I originally started out jewellery making I wasn't sure how good I would be at it so I didn't want to spend vast sums of money. One of the main issues to remember is that if you are going to sell jewellery in the UK components such as earring wires have to be lead and nickel free. That is easy as you just search for that. After that I started looking at the Chinese market. They gave fabulous beads at very reasonable prices, in fact, a lot of the beads are just pennies. You usually get free shipping and it is often quicker than the UK parcel service! I have never paid any customs charges and the amount is pretty high well over a £100 before you can even think about charges.
Start your search by searching any bead or just beads and it brings up an array of choices. It is easy to see where they come from. Choose a bead you like and always remember to click on the other items for sale and you can be sure it brings up a veritable feast of beads. I love that buzz you get when you see that there are a few thousands items to get through. The quantities you can get are really wholesale so you can have a sideline on Facebook with your own selling group selling off any excess. Always check the feedback as that gives you an idea of what the company is like to buy from. Another idea is searching social media sites as a lot of companies abroad and in the UK have social media accounts which they have links to their eBay stores and will often give you percentage off vouchers that you can use by inputting a code. It can save a lot of money! Sometimes a treasure trove may be right in front of you but you don't look as you think quality will be inferior. This, in my experience is truly not the case. So go shop!