Choosing the right foundation helps you create the perfect base for your make-up.
Modern foundations come in many formulas - to suit any skin type.
See which is best for you...
Below are the main foundation formulas available. Which ones are best for you depends on variables like your skin type (dry vs. oily), skin age (young vs. mature), how much coverage you want (sheer vs. full) or what kind of finish you'd prefer (ultra-matte vs. shine) etc...
Your No1 priority when choosing a foundation is to make sure it matches your skin (along the jawline) exactly.
SHEER Foundations / TINTED Moisturisers...
offer minimal coverage for a barely-there finish. Won't conceal blemishes but are excellent for perfecting natural skin tone by creating an even, dewy finish. Best for those who don't want coverage but do want enhanced natural tones. A few have matte finishes which are more suitable for oily or acne prone skin.
SHINE foundations...
add a subtle glow or a full on shimmer - you choose the 'wattage'. Best for young, clear skin and for perking up dull or dry skin. Also good for accentuating wrinkles and showing up blemishes in less-than-perfect complexions. Can just look 'greasy' on normal to oily skin, especially during the day. Best kept for evening glamour.. when lighting is more forgiving and playful.
LIQUID foundations...
provide sheer, lightweight, natural-looking cover. They come in many shades and water-based formulas and are generally suitable for normal to dry skin types who want to look natural and not feel foundation. On the down side they can dry too quickly on contact with air and (unless they contain a special moisturising ingredient) won't nourish dry skin.
LIQUID TO POWDER formulations...
have a gel-like feel and are easy to apply for a satin-smooth slightly matte finish. Blends quickly for a sheer to medium in coverage and doesn't need powdering afterwards. These are great for normal to oily or combination skins but can 'cling' to dry skin.
OIL-FREE / MATTE formulas...
give sheer to medium, even coverage and stay shine-free for longer than most other foundations. Best for oily skins to disguise shine / dewyness and achieve a smooth, matte look. Should last for a few hours. The best formulations avoid making skin feel and/or look dry.
PAN STICKS...
are usually multi-purpose, i.e. both a foundation and concealer in one. Essentially cream-to-powder foundation formulas in a stick; they can deliver sheer or full coverage in matte or creamy finish depending on which one you buy. Great at disguising blemishes and scars but can be too greasy for oily t-zones. Best for normal to dry or combination skin for touching up and concealing flaws in specific areas.
CREAM TO POWDER...
do 'exactly what they say on the tin'. Creamy formulas which create a slightly powdery finish and deliver medium coverage. Quick to apply and usually easy to blend in smoothly, they are best for normal and combination skins when you want to even tones without hassle. Can exagerate wrinkles and dry skin.
ULTRA-MATTE foundation...
is a liquid formula that can dry very quickly to give meduim to full coverage. Best for very oily skins, humid climates, excercise junkies and those who need a lasting, completely matte finish. Can be difficult to blend and look 'mask-like' or leave skin feeling dry and taut.
OIL-BASED formulas...
can look and feel greasy and usually offer medium / full coverage; but in confident hands can blend out quite sheer. Best for very dry or wrinkled skin to help it look dewy and minimise appearance of wrinkles. Use extra care with talc-based blushers and eyeshadows over this to avoid looking heavily made up.
PRESSED Powder / COMPACT foundations...
are all-in-one powders that can give light to full coverage (depending on brand and application). Easy to apply, often with a lovely creamy, silky feel; there is no need to use a seperate powder, good for normal to oily or combination complexions when out-and-about. Lasts well and shouldn't change colour. Can look heavy and 'caked-on' - especially on dry or flaky skin.
CREAM Foudations...
give medium to full coverage and even finish. They are good at keeping skin moisturised i.e. minimising the apearance of fine lines; but need a lot of blending and can be too heavy for oily skins. Cream foundations are considered best for dry, uneven or mature complexions when creating a velvety look.
( like Dermablend corrective cosmetics ) offer even more coverage than normal high street brands. Corrective cosmetics are designed to conceal every skin imperfection known to woman including:- blemishes, stretch marks, scars, burns, dark eye circles, age spots, sun spots, spider veins, freckles and bruising.
The unique levels of coverage offered by corrective cosmetics is particularly useful for those who have:- hyper pigmentation, lupus, post-surgical redness, rosacea, scarring,tattoos they need to 'disappear' for a special occasion, trichoepithelioma or vitiligo. Dermablend can be used to target specific areas of concern under normal foundations or as a stand-alone system to cover imperfections over entire face and body.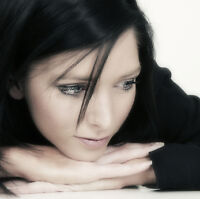 Show me all ebay guides written by bibishii
Copyright © 2005-09 bibishii.com. All Rights Reserved.