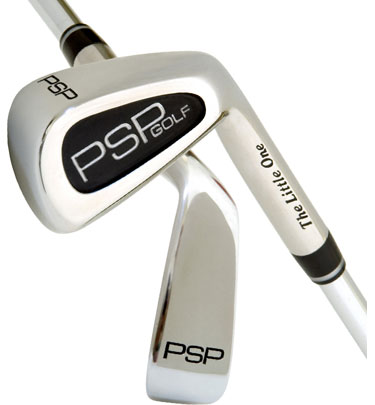 Golf is a sport that rises in popularity every year as more and more enthusiasts get hooked on the fun experience that is delivers.
eBay's wide range of golf equipment includes all the clubs and sets you need.
As you get into the sport, one of the first questions you may ask yourself is: Which golf clubs should I have in my bag?
This is an important question to consider, especially if you are just starting out.
This guide will help you understand which clubs you need.
Understanding The Different Types of Golf Clubs
A standard set comprises of a maximum of 14 clubs altogether. These are divided into three main groups: woods, irons and of course, the putter. It is perfectly acceptable and in accordance with the rules of golf to have fewer than 14 clubs in your bag, however you may find that it is more cost effective to buy sets of irons, or woods in sets.
If you want to be more selective in your choice of clubs at first, it might be useful to understand the different types of clubs and how they are used.
To decide which clubs you will need for your bag, take a minute to understand how the clubs are differentiated.
Woods
The woods, or drivers, as they are also commonly known, are designed to give the ball maximum flight. These clubs help you get distance because of the size and composition of the club head as well as the length of the shaft. One would imagine that they got their name from the fact that the club heads were made of wood. However, that was only true in the past. In those days, persimmon wood was commonly used, but in later years some manufacturers started experimenting with laminated woods. In the beginning of the 1980s some brands started experimenting with woods where the club heads were made of steel. Nowadays, the club head on a driver can be manufactured from a large variety of new age materials such as carbon fibre and titanium. However, the name "wood" has stuck and remains useful to help differentiate them from the second group of clubs: the irons.
Wood shafts are generally quite long with some flex. As the player swings the driver, the flex helps the heavy head develop the right amount of energy to give the ball maximum flight. Their shafts have increased in length over the years and these days are typically around 115cm long.
Keep in mind that it is in fact the extended shaft and weight of the club head that makes the woods harder to master than the irons. A lower number wood, like a 1-wood or 3-wood, will give you maximum distance, but will requires the most skill.
As you are starting out, this is the area in your club selection where you can be most conservative and selective. Opt for higher number woods first. Master them and get used to the feel of the weight and flex of a wood club. Even though a drive shot off the tee box with a 5-wood or 7-wood will mean sacrificing distance, the increased accuracy will mean forfeiting fewer shots. If you hook or pull a drive shot off the tee box with a 1-wood you might end up needing three or four shots extra to get back on the fairway.
As you become more confident in your swing technique, you can invest in lower number woods like a driver or 3-wood.
Irons
Irons differ from woods in that they comprise of all metal heads with flat steel faces. In a standard iron set, demarcated from 1 to 10, each iron has a more specific range which means you can get a more accurate prediction on how far the ball will travel. Typically though, most players will carry irons 3 to 9 in their bags. The lower the number iron, the higher the distance. The 2 to 4-irons are the so-called "long irons", the 5 to 7-irons are called "medium irons" and the 8 and 9-irons are referred to as "short irons". As you study the clubs, and you look at the difference in the design of each number iron, you will notice that the loft angle changes (loft refers to the degree of variation between the club face and the vertical plane) and that the shaft length decreases as the number goes up.
Wedges
There is a special class of irons called the wedges. They have a much higher loft than the standard irons and are designed to either help you in a short approach shot to the green, or to get yourself out of a sand bunker. In total, there are five types of wedges.
Typically through, most players only need a pitching and sand wedge, especially when you are just starting out.
Hybrid clubs
In recent years, hybrid clubs have become extremely popular. These are a new generation of clubs that are a cross between woods and irons. They offer the player the familiar feel of the iron clubs, but with the added power of the woods. More and more, these types of clubs are starting to replace the lower irons. Some manufacturers even offer a suite of hybrid clubs that can replace an entire iron set. For more senior players with a slower swing, these clubs can be really useful as they replace the mid-irons.
Putter
This is one club you can definitely not do without. Every golfer needs a putter for rolling the ball on the green towards the hole. The old golf adage is "swing for show, put for dough," meaning that it is on the greens where golf games are won and lost.
The putter has a loft of less than 10° and is unique in that they are the only clubs that allow for two faces, bent shafts or other appendages that help increase the putting accuracy.
A Beginner's Golf Club Selection Options
Woods: The higher the wood number, the shorter the shaft. This means the swing is easier to control and you will enjoy greater accuracy. The price you pay for the accuracy is loss of distance, but as golf is a game of self-confidence, it makes sense to start out with a higher number wood as your main driver. As your confidence builds, you can invest in lower number woods which will give you increased distance. If you do decide to buy a 1-wood driver, note that a beginner will benefit with drivers that have a loft of 10.5° to 12°.
Irons: Irons are generally sold in sets, starting with a 3-iron all the way to a 9-iron, including a pitching wedge and sand wedge. It makes economical sense to buy these in sets and mastering each iron will give you a lot of accuracy in fairway play. Ideally, you should not ever be on a golf course without a sand wedge or a pitching wedge. You will inevitably need to approach the green with a pitching wedge. Every player, including the world's best, find themselves digging in sand bunkers from time to time.
Hybrids: These clubs are becoming increasingly popular and with their weighted heads can help give the ball a lot of altitude. Hybrid clubs could potentially replace the longer-shafted irons (with lower numbers) in your golf bag.
Putter: You absolutely need to have a putter in your bag. Look into the different options that may help you increase your accuracy.
Do keep in mind that the US Golf Association has a 14-club maximum rule.
Club Distance Chart
If you do decide to buy clubs, especially irons selectively, you can use this chart to see the average distance that each iron should carry the ball (in yards). As you can see the differences are marginal so club selection on the fairway can give you a lot of accuracy.
| Club | Men | Women |
| --- | --- | --- |
| Driver (1-wood) | 235 | 175 |
| 3-wood | 220 | 150 |
| 5-wood | 200 | 135 |
| 2-iron | 200 | 135 |
| 3-iron | 185 | 125 |
| 4-iron | 175 | 120 |
| 5-iron | 165 | 110 |
| 6-iron | 155 | 100 |
| 7-iron | 145 | 90 |
| 8-iron | 135 | 80 |
| 9-iron | 120 | 70 |
| Pitching wedge | 110 | 60 |
| Sand wedge | 85 | 50 |
| | | |
Buying Golf Clubs On eBay
A large selection of clubs - for men and women- are available on eBay. You can browse through a selection of drivers, woods, the new hybrid style clubs, irons and putters.
It makes economical sense to buy iron sets. There are a large variety from different manufacturers available on eBay.
Choose woods and a driver according to your budget and your experience level. Consider hybrids over longer irons if you prefer the more modern approach.
Conclusion
Golf is a great sport that enjoys ever increasing popularity. It gives young and old, of all genders the opportunity to enjoy the outdoors and spend quality time together. Making that first investment in your first bag of clubs will set you on a course to join the millions who already call golf their game.