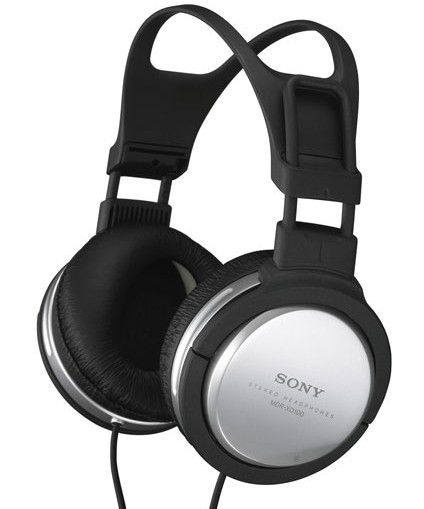 In today's world of technology, consumers spend a great deal of money on laptop computers, tablets PCs, cell phones, and music devices, which are likely to become obsolete within a few years of their purchase. Ironically, the accessories such as headphones, which make these devices sound amazing, normally last longer than the actual devices themselves. Luckily, many of these accessories are interchangeable and they work with almost all of these electronic gadgets. The toughest part in buying headphones is in determining which headphone brand and model is right for the users' audio purposes. Learning the differences between headphones, earphones, and headsets is a good start. However, comfort features, audio output capabilities, and price all help in determining which headphones you should buy. Whether purchasing audio items in a local high street shop which specialises in such equipment, or purchasing headphones on eBay, it is best for consumers to be informed.
The Difference Between Headsets and Headphones
Often, buyers are confused about the difference between a set of headphones and a headset. A headset is a pair of headphones with a microphone built into the unit. It is also one headphone with a microphone. With a headset, the users have all of the functions of a telephone, including both sound and voice with hands-free convenience. This is why most headsets for telephone operators come with just one headphone. Headsets designed to be used with computers typically feature two headphones.
The quality of the headphones which consumers purchase has an impact on how the music played through them sounds, as well as the incoming and outgoing voice calls, if they are using a VOIP facility such as Skype. This does not mean you need to spend a fortune on headphones. For a relatively inexpensive cost, buyers are able to purchase high-quality headphones which enhance the experience of online gaming, listening to music, or making calls via the Internet.
Considerations to Make When Buying Headphones
Buying headphones is oftentimes a bit confusing if you do not know which features are needed. From comfort to noise reduction, these features are very important in determining which headphone set aligns with personal wants and needs. In most cases, preferences depend on what the product is used for. For example, if you use the headphones with an in-built microphone for work, then a comfortable pair with great sound quality is important. Since they are likely to be worn for hours at a time, comfort is just as important as functionality. For users who may just be wearing the headphones during their morning commute, or to take personal phone calls from time to time, then comfort is not as important. When buying, you can always ask the seller for specific details about the capabilities of the headphones.
Comfort of the Headphones
There are a number of factors to take into consideration when checking the comfort of headphones. They should never be worn too tightly on the head, as this can cause a headache if they are worn for long periods of time. If headphones are too tight when first purchased, users can often stretch them out a bit by pulling them open gently, and holding them wide for a few seconds at a time. It is important not to stretch the headband too much, however, since most sets are created with plastic and can snap. Determining if the previous user has the product set wide or narrow is another question which buyers can ask a seller directly.
Padding on the Headphones
Padding enhances the comfort of any headset device. For those who plan on using the headphones for extended amounts of time, padding under the headband and under the ears is vital. The adjustability of the headband also affects its comfort. Those with smaller heads should make sure that the band can adjust to be tight enough, while those with larger heads should be able to adjust the headband to a looser setting.
Microphones on the Headphones
If the headphones are used for work, microphone placement is very important, since it is oftentimes very distracting to have to keep adjusting it. Additional padding for the ears or the microphone can be bought when the headphones are purchased, or spare microphone padding may already come with the headphones.
Weight of the Headphones
The weight of headphones is also vital to how comfortable they are on the users. If the headphones are too heavy, they can cause strain on the necks and shoulders of the users. For this reason, checking the weight, and how it is distributed, is important when ordering online or purchasing headphones from brick and mortar businesses. Headphone users who wear them for long periods should choose a device which does not come with a heavy battery pack, since this adds to weight to the device.
ANR headphones, or active noise reduction headphones tend to feature these battery packs. Buyers may want to look for ANR headphones which have these batteries placed in the wiring leading to the microphone and speaker jacks, instead of in the ear cups, which can become heavy. This makes the size of the batteries in an ANR headphones, as well as where they are placed, very important to the comfort of the device.
Material
Aside from the weight, tightness, and adjustability of the headphones, consumers may also want to consider the material which the product is made from and covered in. Metal headphones, for example, are heavier by nature. Further, they may be less comfortable than those made from plastic. Plastic sets may lose their tightness faster than metal ones, so you have to decide which is more important. Those which feature gel padding sometimes provide more cushioning vs. those which are made with foam padding. However, the gel may add weight to the device. In hotter climates, users who have headphones with vinyl covering over the ear seals may find them sweaty and uncomfortable. Despite the potential discomfort, they seal better over the ears than those with cotton or knit ear pads. Material composition is a matter of preference, but is an important factor to look for when shopping for headphones.
Other Features of the Headphones
Aside from features which affect the comfort of the headphones, you should consider features that protect the device and improve its functionality. Some products, for example, may come with their own carrying case. These are great for users who are on the go, but may not be needed for those who never leave the house with their headphones. Volume controls are also available on some headphones. For some models, there is a single knob located on an ear cup which controls the volume for the entire headphone set. Other sets may have one knob for each ear.
Wireless Headphone or Wired Headphones
Wireless headphones, wired headphones, those which fit over the head, or those which just fit over the ears are all headphone options. Most of them are much smaller and lighter, and consist of a speaker and mic with an amplifier which boosts the signal from a phone or a computer. Some come with a refresher kit which contains replacement ear cushions, hook pads, a mic screen, and more. There are also headphones which feature only the earbuds and a mic, but these are normally used with cell phones in the place of a bluetooth device.
Average Cost of Headphones
When considering a new pair of headphones, price is also important. Each '£' symbol denotes the average cost of each brand and option relative to the others listed.
Model

Manufacturer

Features

Relative Cost

BTON SOLO HD MBL

Soft leather ear cups

Clear coat paint finish

Two speakers in each ear for more depth of sound

In-built microphone

Folding design

£

SL150BW

Breathable headband

Tangle-free audio cables

Gold-plated connector for clearer signal transfer

Folding design

££

QuietComfort

Soft leather ear cups

Uses microphones inside and outside the ears to minimise ambient noise

In-line remote

Folding design

££££

Hesh 2.0

Blocks ambient noise for clearer audio output

Detachable cord to enable users to move around

Gold-plated connector for clearer signal transfer

£

Amperior

Detachable remote

True-to-life audio

120 dB sensitivity

18 Ohms impedance

£££
Although the options listed in the above chart are not all inclusive of each manufacturer, it does provide insight into several brands and options. Within each brand or manufacturer, consumers are able to find differing price points. Whether it is more expensive Stennheiser headphones or cheaper Bose headphones, there are options for nearly all consumers.
How to Buy Headphones on eBay
There are many different styles, brands, and types of headphones available on the market today. You may choose to shop at any brick and mortar electronics store for a pair, or you may decide to take advantage of the convenience of shopping online. Every eBay web page is a good start when you begin to shop for electronics such as headphones. While there is a multitude of options to choose from, you can filter according to prices, features, and styles to find the exact item you need.
To get started, you can type the word "headphone" into the search bar at the top of the page, and hit enter. You almost immediately have access to thousands of choices which the site has to offer. If you are more specific in your search, and type "Bose headphones", you will see items matching those parameters. You could choose to take advantage of the "Advanced Search" option as well. This allows you to type keywords which help you narrow down a search. Lastly, various categories are also available to search through.
Conclusion
For consumers who are in need of new headphones, there are many options available. Regardless of the brand and model names, there are hundreds of options for the consumers shopping on eBay. Conversing and interacting with other buyers and relevant sellers is an intelligent way to review the options available without committing to purchasing a product. Comfort, functionality, and price are all important aspects to consider when purchasing headphones. Determining what product is right for your wish list is far easier than choosing an item you need. Shopping for comfortable headphones which are convenient for your lifestyle is also important. The convenience of comparing headphones from the comfort of your own home-based computer gives you more buying power since you can compare brands and models at a glance.
By shopping for headphones on eBay, consumers can save both time and money, and they can take advantage of the promise that the they will be happy with their purchase.