This guide will tell you all the differences between LED and halogens light bulbs and what to look out for when you are choosing your light bulbs.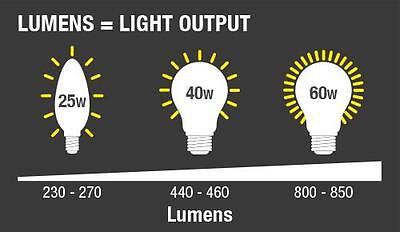 Lumens
What are lumens?
Lumens are a measure of light. Typically one lumen is equivalent to the light emanating from a wax candle. A conventional 40 watt light bulb would have a lumen output of around 450lm. A CFL (Compact Fluorescent Lamp) with the same lumen output would only use approximately 9 watts and an LED considerably less depending on the type.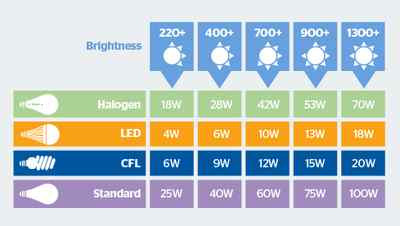 Wattage
What does watts mean?
A watt is a measure of power consumption. The wattage of a bulb actually tells you how much electricity it uses, not how much light it produces. Traditionally lamps have always used watts as an indication of the light that can be expected from the bulb. However, with new technology and more efficient lamps, watts are becoming increasingly irrelevant and eventually all lamps will be measured in Lumens.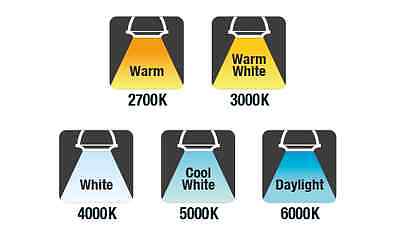 Colour Temperature
Correlated Colour Temperature (also known as CCT) describes the appearance of the light in degrees Kelvin. It is the measure of the colour of light emitted; it can be quite yellow (2700k) or very blue white (6500k). In the UK most lamps are 2700k to 3500k.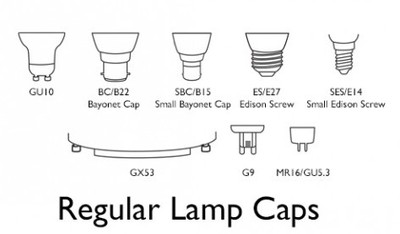 Lamp Bases
What bulb does my fitting take?
There are over 8 different type of bulb bases, here are some of the most common bases used in light fittings:
Gu10 ( mains voltage)
MR16 ( low voltage)
Bayonet Cap /B22
Small Bayonet Cap /B15
Edison Screw/ E27
Small Edison Screw/E14
GX53
G9
G4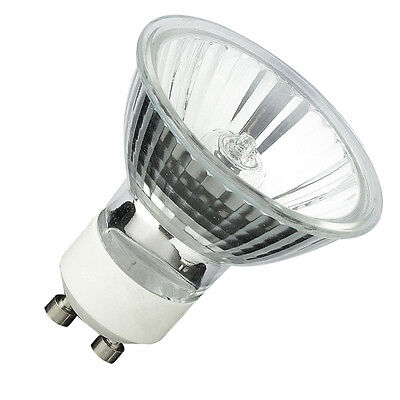 Halogen Light Bulb
What is a Halogen Bulb?

A halogen light bulb is an incandescent lamp with a tungsten filament contained within. When combined with an inert gas and a small amount of halogen the chemical cycle deposits evaporated tungsten back onto the filament, extending the life of the bulb. This makes them more efficient than traditional incandescent bulbs, although they are nowhere near as efficient as LEDs or CFLs.

Halogen lamps are generally small (G9, GU10) and generate a lot of heat so can only be used in fittings that will withstand high temperatures. Due to their size, halogen lamps are perfect for smaller light fittings though they lack the sophistication and energy saving attributes of the alternatives.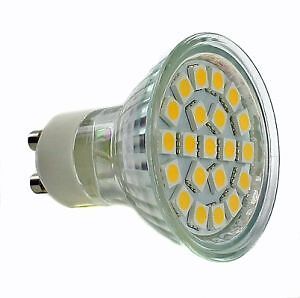 LED Bulbs
An LED lamp is a light-emitting diode (LED) product which is assembled into a lamp (or light bulb) for use in lighting fixtures.
What is an LED lights have been hailed as the future of home lighting, as they use very little energy, claim to last a very long time and, unlike regular energy-saving bulbs, they are instantly bright when switched on. LEDs are the future in lighting, most manufactures are changing all light fitting to be suitable for LED bulbs.
If you are going to dim leds bulbs, you will need to make sure you have a compatible dimmer switch e.g Varilight V-pro, V-pro IR or Eclique 2 these switches will work with a good quality led bulb (Integral have been tested)



We have a wide range of halogen, Leds, Compact Fluorescent bulbs available in our eBay shop from Brands Tp24, Integral Bulbs, Kanlux,t
You can also purchase suitable LED dimmer switches from Varilight through our eBay Store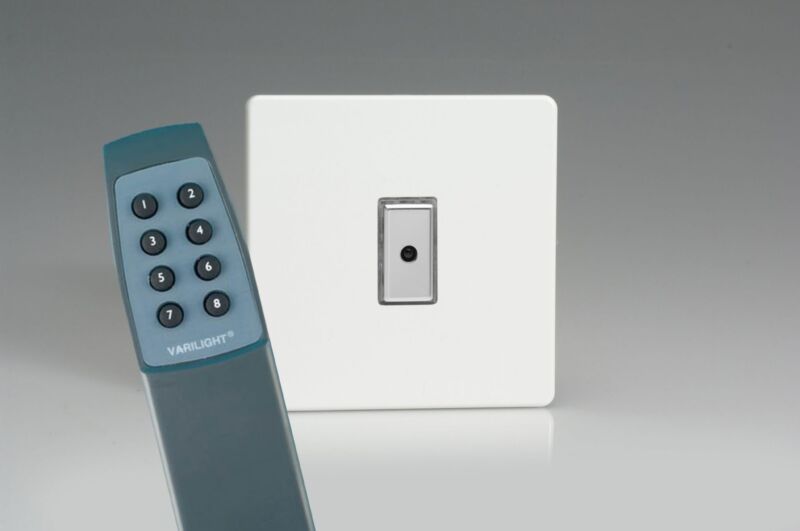 Add a caption
Varilight Eclique 2 - Screwless Premium White 1-Gang 1-Way Remote Control/Touch Master LED Dimmer 1 x 0-100W