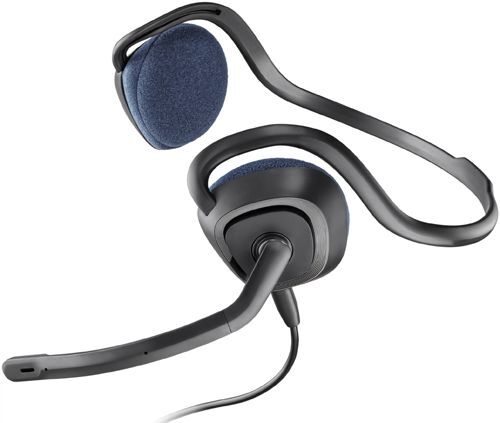 Plantronics is a personal audio company that makes a wide range of products, from consumer earphones and headphones to gaming headsets, in-ear Bluetooth receivers for smartphones and tablets and headsets tailored for internet and VOIP calls. The company was started in 1961 by two airline pilots seeking to built a more effective headset for commercial flight; hence Plantronics.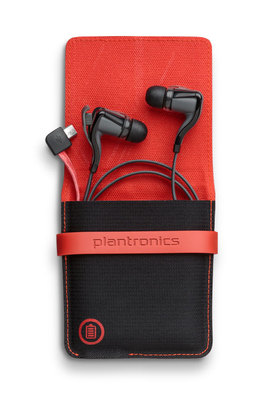 Plantronics Headphones: In-Ear Earphones
Plantronics offers
a wide selection of in-ear earphones
for every day use, perfect for plugging into your MP3 player, iPhone, iPad or Android smartphone or tablet.
The Backbeat 216 earphones have a built in mic, allowing you to answer calls inline, while also controlling the volume. iPhone users get additional music controls, like playing and pausing. If you'd prefer not to plug in at all, the BackBeat 2 earphones are a fine option.
The earphones, connected by a single cable connect to mobile devices via Bluetooth, offering 4.5 hours playback per charge. The BackBeat 903+ adds a durable neckband to the mix.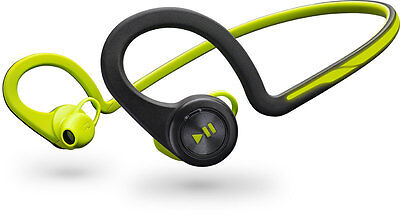 Plantronics Headphones for Sport: Fitness Earphones
Dedicated fitness headphones
are becoming extremely popular as runners tire of buds falling out at every second step. The BackBeat Fit earphones combat several problems.
They're wireless so no cords get in the way, they have a behind-the-ear neckband to keep them secure, they have on ear controls so no messing about with your device, they're built to withstand a beating and have a sweat proof coating meaning they won't give out on you. For serious fitness fanatics, they'll give you 8 hours of playtime from a single charge.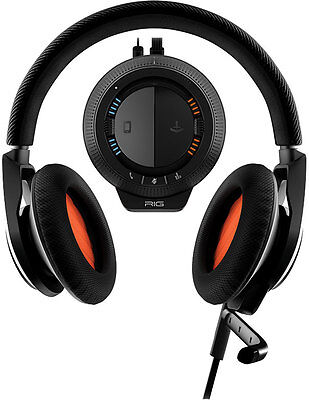 Plantronics Headphones for Gamers: Gaming Headsets

Plantronics also makes some awesome gaming headsets designed for online gaming where communication with teams or rivals is an essential element of the gameplay.

The Rig gaming audio system is compatible with Xbox 360, PS3, PS4, PC and Mac and allows you to dial in your own music and take calls instantly, by quickly switching the audio on the bundled-in mixer.

The Rig Flex is a more lightweight solution that'll allow you to comfortably play for hours on end or relax with a few post-game tunes. The GameCom 788 USB headset offers a more immersive solution thanks to the Dolby 7.1 surround sound technology. Plantronics also claim the headphones have "superhero-strength cables and joints" to ensure they'll remain durable for all of your battles.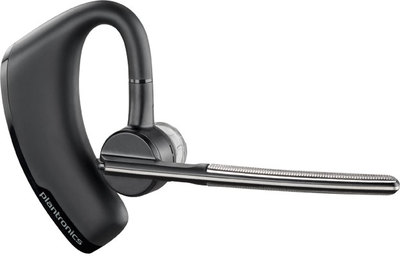 Plantronics Headphones: Bluetooth headsets and earpieces

Plantronics largest range of projects comes in the mobile communications category, which allows users to take hands free calls on their smartphones. The Voyager Legend earpiece is one of the first truly intelligent Bluetooth headsets.

If you're already wearing the headset, it will announce who is calling. You can even speak "answer" or "ignore" when the phone rings. Like the BackBeat Fit, it's also rain and sweatproof thanks to the protective covering. The Voyager Legend also allows you to keep chatting in windy conditions and noisy locations like airports without interference.

Other options include the Blacktop 500 Bluetooth headset, which features a headband and an extended noise-cancelling microphone arm to ensure the clearest call clarity. The ear cup is also cushioned to allow you to comfortably wear the Blacktop 500 all day.
Plantronics Headphones: Internet and VOIP calls
Plantronics also makes a range of products tailored to making calls over the internet through VOIP applications like Skype and Google Hangouts.
The versatile
.Audio 655 DSP
covers all of your PC audio needs. With a noise-cancelling microphone with adjustable boom, it's great for interference-free calls and video conferencing.
The USB headset is also plug and play, meaning you can just slide it into your computer without installing additional software, while there's also easy to access on-ear volume controls. If you prefer a neckband rather than headband then the .Audio 648 headset offers similar functionality at a more agreeable price point.
The discreet, low profile design makes it idea for video chats and the 648 (as well as the 478 and 628 models) are Skype certified meaning you can start and end Skype calls by clicking a button on the headset.
Best Plantronics Headphone Deals
Pick up new and used Plantronics' earphones
, Bluetooth earpieces, gaming headsets and Skype certified VoIP aids on eBay.
What Else Does Plantronics Make?
The audio communications specialist also makes speakerphones to enable more efficient conference calling, as well as audio processors for call centres, accessories like cables, chargers, eartips and more.
If you own a Plantronics headset you can ensure you never lose it with the Find My Headset mobile app, while you can get more from your headset with the MyPlantronics app for Apple's iOS devices.