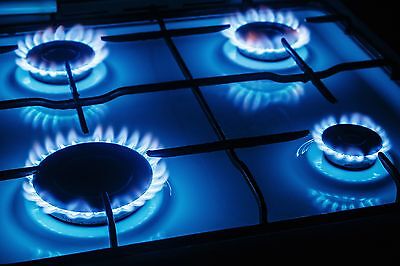 There are a number of factors to consider when choosing the fuel type for a new freestanding or range cooker. Sometimes the decision will be made for you, for example, most flats and apartments don't have a gas supply, but it also comes down to your cooking style.
There are three fuel options to choose from:
Gas
Electric
Dual Fuel, a gas hob and electric oven
Each fuel type has advantages and disadvantages, and we've explained the pros and cons for each to help you make your decision.
Gas
Gas cookers are synonymous with speed and exact results, especially when it comes to hob cooking. They work by an ignition switch lighting the burner you've selected, and the knobs let you control the size of the flame for instantly controllable heat.

It means you can go from boiling to simmering in seconds. This is great for flash frying and wok cooking, or if you're simply pushed for time and need to heat something up fast!


A gas oven works using the natural circulation of hot air, so the top of the cavity gets much hotter than the bottom. Many manufacturers have used this to their advantage to make 'hot zones' where different shelves cook at different gas marks. This can be useful if you're cooking different parts of the same meal, like a roast dinner. However, it's not as good if you want to cook the same thing on three different shelves at once.

If gas cooking is the number one choice for you, then you need to know what type of gas you're using. It will either be natural gas or LPG (Liquid petroleum gas). Most cookers are made to be used with natural gas so if you're using LPG, it's important to check that your model comes with an LPG conversion kit.

Any gas appliance should be installed by a Gas Safe registered engineer.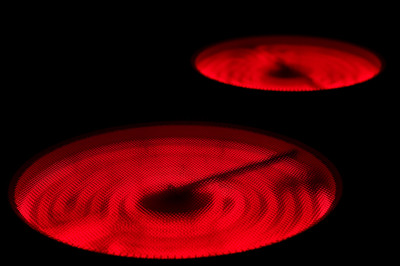 Electric
Hobs
There are three types of electric hob:
Sealed plate
Ceramic
Induction
Induction hobs

Induction hobs use an electromagnet to heat the metal in the pan. The pan itself is heated rather than the hob surface and air surrounding it. This makes induction the most energy efficient hob type on the market. Like gas, the temperature is easy to control and really receptive, and they're easy to clean as the surface doesn't get hot enough for food to burn on.

On the downside, only steel and iron pans can be used on an induction hob, with aluminium, copper, ceramic and glass pans all unsuitable.


Ceramic hobs

Ceramic hobs work by using a heating element to warm a ceramic plate, which then heats the pan. They're quick to reach temperature so you can get cooking right away, and the smooth surface makes them easy to wipe clean.

With power comes expense, and because the ceramic stays hot even after you turn the heat down, it means they're not very energy efficient. The distribution of heat isn't as good as other hob types and the temperature isn't as easy to control.
Sealed plate hobs

Sealed plate hobs work in much the same way as ceramic hobs and are by far the cheapest hob option. Unfortunately they can take even longer to heat up and cool down than a ceramic hob, giving you less control over what you are cooking.
Ovens
There are three types of electric oven:

Conventional electric ovens have a stationary heat source, usually from an element at the bottom of the oven. This means the oven gets slightly hotter at the top, making them ideal for cooking different dishes that require different temperatures. However, this method of heating is not as useful if you're cooking the same dish on different levels.
Fan ovens combine a heating element with a fan to circulate the air around the oven. As well as keeping the temperature consistent throughout the oven, it reduces the time and temperature needed to cook most dishes, saving time and energy.

Fan assisted ovens have two heating elements, one at the top and another at the bottom, with a fan to circulate the heat. Although the result isn't as effective as a fan oven, you still get an even distribution of temperature throughout.

Multifunction ovens give you the option to use fan assisted or selected heating elements for different cooking modes. You can combine the best methods depending on the food you're making. Multifunction ovens are ideal for foodies looking for flexibility.



Dual Fuel
Dual fuel cookers usually have a gas hob with an electric oven, giving you the best of both worlds. It's an extremely popular choice for food lovers who are looking to combine the best parts of gas and electric.

The gas hob gives you instant controllable heat to deliver excellent and rapid cooking results. Down below, depending on the model, the electric oven/s can be conventional, fan assisted or multifunctional. All of which are more energy efficient than gas and give perfectly even cooking results.