The boom was economic, the music electronic, the fashion… eclectic. Women strove to be men and donned big-shouldered power suits, men embraced their feminine side and dressed as new romantics. But among the mixed-up influences of the 1980s some characters emerged… who is your secret wannabe?
DINKY
No, not a toy digger found buried in the sandpit, or even a designer clothes label, but actually a couple classed as Double Income No Kids Yet. This group was targeted as having disposable income, which they would spend on perfume, designer clothes and kitchen gadgets they never used except to impress friends when they came round for sex on the beach (the fruity version, as opposed to the froooty version).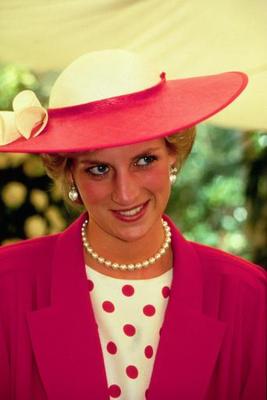 Dinky woman would:
Wear: A glamorous red dress
Drink: Pernod and black or garish peach schnapps cocktails
Smell like: Poison by Christian Dior
Buy: Sony Walkman (yes kids, it played cassettes and had moving parts)
Listen to: Girls on Film, Duran Duran
Wannabe: Princess Diana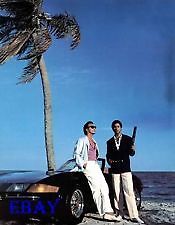 Add a caption
Feel that Miami breeze in your hair and around your chest
Dinky man would:
Wear: t-shirt under open pastel jacket with rolled-up sleeves
Drink: Budweiser
Smell like: Jazz aftershave by YSL
Buy: Bonfire of the vanities by Tom Wolfe
Listen to: In The Air Tonight, Phil Collins
Wannabe: Sonny Crockett or Rico Tubbs (á la Miami Vice)


YUPPIE
Yuppies played with big boy's toys. For the Young Urban Professionals of the 1980s everything was big and everything was in excess. They worked in the City or anywhere where making obscene amounts of cash was the only directive. Work hard, play hard was their mantra. They very much enjoyed making lesser mortals scatter like rats when recklessly piloting a Porsche Carrera around Canary Wharf after a heavy lunch.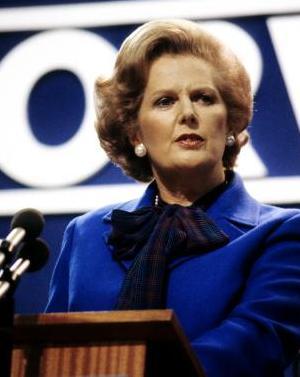 Yuppie woman would:
Wear: an electric blue power suit with mega-shoulder pads, teamed with a pussy-cat bow blouse
Drink: Champagne by the bucketful
Smell: Opium by YSL
Buy: L'Oreal Shadow Riche Eyeshadows
Listen to: Girls Just Wanna Have Fun, Cyndi Lauper
Wannabe: Margaret Thatcher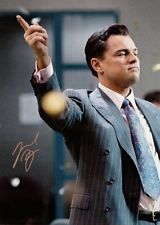 Yuppie man would:
Wear: Flashy, double-breasted pinstripe suits, preferably by Gucci, with loafers. There was a blanket ban on socks during 1980s.
Drink: Scotch
Smell like: Quorum by Antonio Puig
Buy: An expensive Swiss watch, such as Heuer steel divers
Listen to: Sledgehammer, Peter Gabriel
Wannabe: Jordan Belfort, The Wolf of Wall Street
TWEENIE
The five to 12-year-olds got lumbered with the Tweenie tag in the 1980s. A tricky time to be growing up, consumerism ran riot and you wanted every new toy, game or crazy fashion item you saw. Reality was different: normal parents were skint and you had to save up your 50p pocket money for months to buy that Now That's What I Call Music cassette and hope granny would produce a Nintendo Game Boy out of her fluffy cardie pocket for Christmas.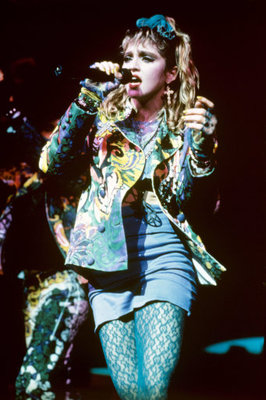 Tweenie girl would:
Wear: a ra-ra skirt, batwing jumper, oversized shirt, white hip belt, leg warmers, plastic earrings, a t-bag vest, non-matching fluorescent terry socks, pointy flats and pixie boots. Not necessarily all at the same time, but she'd have a go.
Drink: SodaStream, grape flavour
Smell like: Any of the 2,031 different Impulse body sprays
Buy: Rubik's cube
Listen to: Like a Virgin by Madonna
Wannabe: Madonna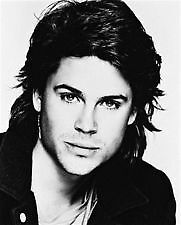 Tweenie boy would:
Wear: a Pac Man t-shirt, corduroy slacks, bold patterned jumper, stonewash denim (sometimes double, for a sophisticated look)
Smell like: A bit like He Man…
Drink: Quatro, a fluorescent green, 'fruit' crush in a can
Buy: Casio digital watch
Listen to: Smooth Criminal by Michael Jackson
Wannabe: Billy Hicks, St Elmo's Fire
Empty Nesters
The middle-aged onwards of the 1980s were tagged with various terms by the advertising geniuses of the time, including Woopies – Well Off Older People, Grey Panthers – senior citizens with opinions – and of course those whose children had grown up and gone, the Empty Nesters. With a bit of money, they could buy nice furnishings for their new semi-detached estate home from, well, Laura Ashley…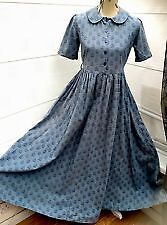 Empty Nester mums would:
Wear: Laura Ashley
Drink: Laura Ashley
Smell like: Laura Ashley
Buy: Anything from Laura Ashley
Wannabe: a grandmother, and soon please!
Listen to: Laura Ash…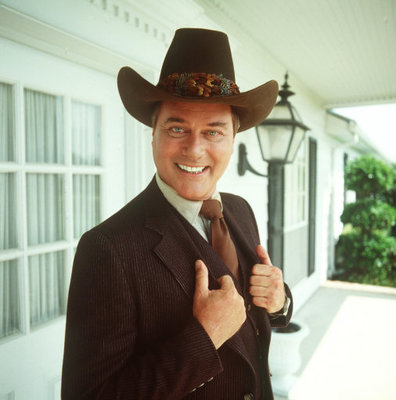 Empty Nester dads would:
Wear: Grey slacks or, occasionally, uber-untrendy jeans and a Lacoste polo shirt, blouson leather jacket, fully-fledged Magnum PI 'tash
Drink: Bass bitter, cheap wine, anything
Buy: Frequent packs of Rothmans King Size
Listen to: Da Ya Think I'm Sexy? (yes, still), Rod Stewart
Wannabe: J R Ewing, Dallas (secretly, of course), in reality more like DCI Gene Hunt from Ashes to Ashes