Wholesale and Internet Fraud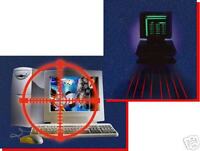 By: Spoil Myself Today
When you first start your eBay business you wonder where does everyone get their stock from? You can't really ask other sellers where they get their stock from as this is their most closely guarded secret especially if they are selling designer items. So what do you do? I started my search by going to Google and typed in what I was looking for which usually resulted in over 3 million matches for lipgloss! A good site to use is Excite.
I finally came across a seller who was a verified wholesaler in the USA who had sanitised invoices and seemed pretty legitimate, however that could be nothing further from the truth. This wholesaler took my credit card details and ran with it. Not knowing what to do I contacted the wholesale house again, this time by e-mail them and laid down the law. I got my money back, but was told that I had no idea how wholesale worked. Excuse me, they were the ones who stole my money, did not contact me with shipping details and was lied to from the start.
Never trust a wholesaler who lies to you from the beginning.

If they state a date for shipping, make sure they live up to it if not find out why.

No item should take longer than 1 week to be shipped any longer time may indicate that maybe they don't have it or they are buying it from another source.

Get sanitised invoices to verify authenticity if they are having problems with this, that is a red flag for maybe they are making one on ththeir computer.

Always pay with a verifiable route, Pay Pal, Major Credit Card, NoChex, or similar online payment system or you can simply pay by Cheque, but make sure you send it by a verifiable route i.e., Fed EX, or some other type of recorded delivery with a signature.

NEVER PAY for an item with cash, Western Union, or similar wire transfer service these are not verifiable routes and the person can take your money and run.

If they don't list their address and phone number don't buy from them! You should be able to communicate easily with your wholesaler.

Get the wholesalers phone number and call them! This is especially important this way you know if the wholesale house is legitimate or not.

Check out their status with the Better Business Bureau, or the IFCCFBI (world-wide complaints), find out how many complaints they have and if they are registered with the BBB (this is for USA)
What to do if you are having problems with your products and the wholesale house / website is not working with you
Contact the Better Business Bureau (USA ONLY)
Contact the IFCCFBI, this is for internet fraud complaints. Write me for the address, it's USA based but can be used world-wide.
Contact the Sheriff, Police, or the States Attorneys Office or similar bodies in the country you live in, for the country you bought the items from.
If you need to you can file small claims suits, hire a solicitor, or even take the wholesalers to the papers and rake them over the coals.
Finally I Found a Good Wholesaler
This was a bad start, so I decided to try again. I found a wonderful seller who was not listed on google but on eBay instead! This seller delivers on time every time, he is friendly, fast, and a great communicator!
However, before I bought anything from him I checked him out:
I asked loads of questions

Asked where the products came from, even asked what the factory name was etc.

Asked about shipping, payment, and guarentees on product.
At the end of the day you should know the follwing when buying wholesale:
Know the product
Know how much the product retails for
Know the wholesaler-I can proudly say that my wholesaler is also a friend.
Know your market and age group
Find out if you can legally sell the product you are trying to sell.
Find out if you need to be licensed to sell the product from the company some companies won't let you sell their products outside of the USA-example liscensed tee-shirts, certian deigner items, and other liscensed charcters.
Contact the brand directly to find out if you need approval or liscensing to sell their items.
If you have questions about this guide, or need help with wholesalers don't hesitate to ask I may be able to help you out by answering your questions or provide you with e-mail address that you may need.
FYI: You can't buy wholesale Juicy Couture, Louis Vuitton, Chanel, D&G or Dior. There are also many other designers that you can't buy direct from the OEM factory. Just because it's OEM does not make it authentic, there will be one tiny detail that makes the product a FAKE so watch out for sellers who offer factory direct designer items! Come on if it was really that easy, we would all be buying designer items from the factory!