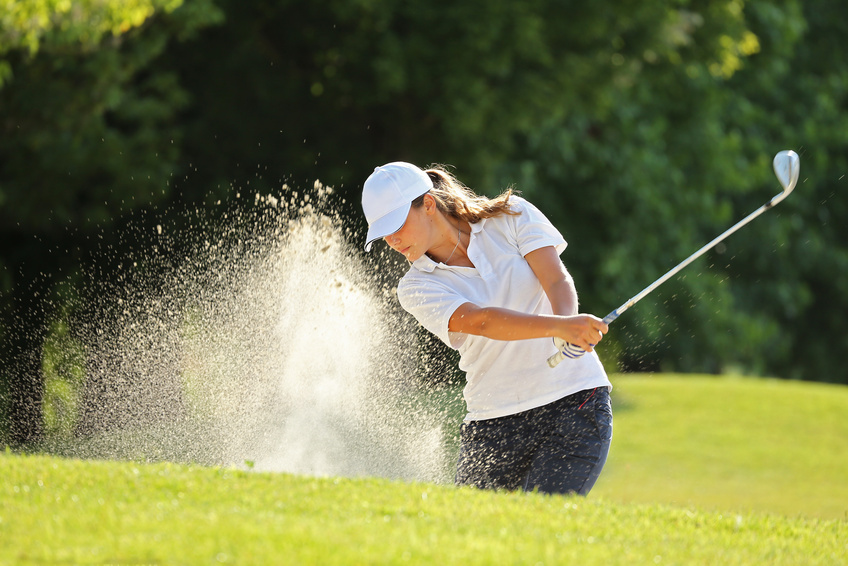 Since Nike designs high performance apparel for the sporting world, it makes sense that they would branch out into the golfing industry with useful equipment like carrying bags, golf clubs, and golf apparel. Having everything related to the sport also makes them a one-stop-shop for golfers. Many choose Nike golf products for the company's strong reputation and innovation in design, resulting in lightweight gear, quality clubs, and stylish and functional apparel.
Ultra Lightweight Golf Gear

Nike makes several types of golf bags, but their Carry Lite edition makes getting clubs from one end of the fairway to the other much easier. This Nike golf bag is made out of durable materials and features an ultra-lightweight construction equipped with multiple compartments designed to hold all the clubs and accessories needed to play 18 holes. The EqualFlex double-strap system makes the bag easy to carry over the shoulder or across the back, and the fleece-lined pockets keep valuables protected during the game. The bag even comes with a water bottle sleeve and a loop to hook a GPS unit onto. Set the bag down on its stand, and keep the balls in a zip pocket located on the front.
High Performance Golf Clubs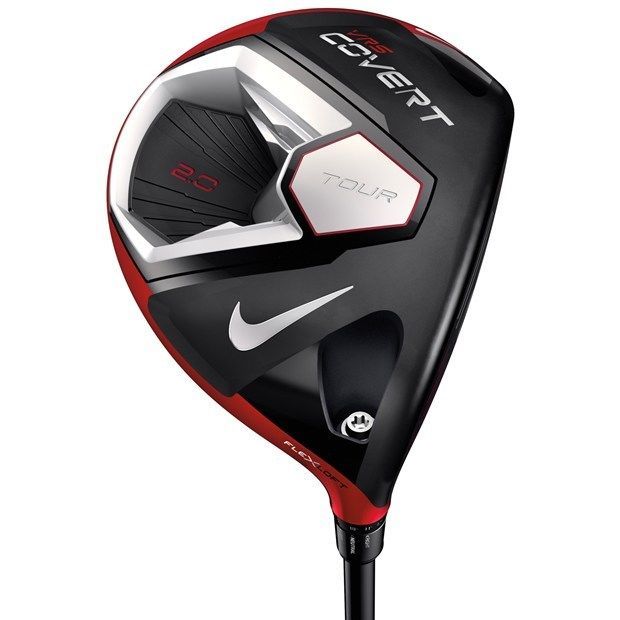 Nike relentlessly puts effort into finding the best possible design for their golf clubs, and the Covert 2.0 Tour drivers are a testament to that. Design elements like the cavity in the back of the club's sole create less spin on the ball. The FlexLoft technology also increases the driver's range as well as speed. A reinforced portion at the rear of the club transfers the energy to the face of the club upon impact, which Nike claims increases the driving distance an additional 6 m. However, the intuitive design does not end there. The FlexLoft design allows the user to adjust the loft and the face angle separately to optimise the way each individual person launches the ball. In fact, users can turn the single driver into 15 different ones with the number of adjustable positions.
Comfortable, Practical, and Attractive Golf Apparel
Golf clothing styles have a reputation for being rather stuffy, but Nike has broken out of the norm with fashionable apparel that is both functional and attractive. They use lightweight materials that stretch and move with the body as well as wick sweat away. Choose from numerous Nike polo shirts with traditional solid colours or sporty styles with stripes and patterns and pair them with golf trousers. Moreover, wear a comfortable and warm Nike golf jumper over a shirt on cooler days. Women have just as many options if not more since they get to choose from Nike polos, sleeveless tops, miniskirts, and golfing vests, all of which come in vibrant colours and designs with high performance features like Dri-FIT fabric.